Swedish exhibit explores Baltic Sea pollution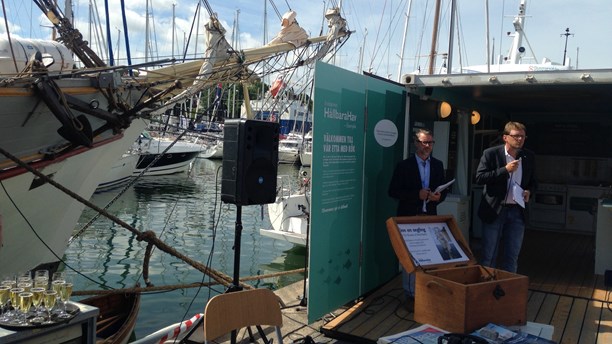 The Baltic has long been called one of the world's most polluted seas and researchers on hand at Almedalen Week are hoping to convince people that cleaning up the water starts at home.
On the docks of Visby, the medieval city on the island of Gotland, Christina Thimrén Andrews walks around a mock studio apartment, fit with a bathroom, kitchen and closet. The small flat, built inside a shipping container, is meant to show visitors how everyday household items can have a significant impact on the environment.
For example, Teflon, the chemical used as a non-stick coating for cooking ware, has been found in seals living in the Baltic. And medicine, from people flushing old prescriptions down the toilet or having the drugs pass through urine, is another source of pollution, one that water treatment plants aren't equipped to handle.
"One of the worst things is plastic," she tells Radio Sweden, "because when it reaches the sea it breaks apart into small micro-pieces."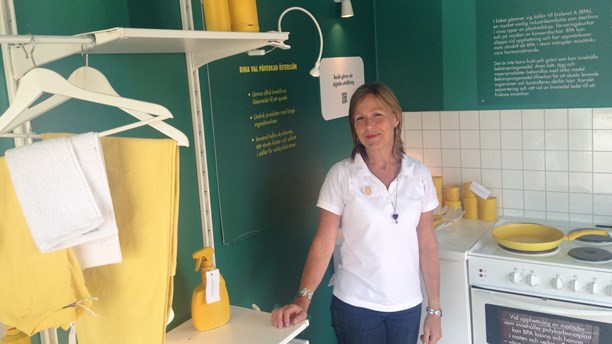 Common toxins
The exhibition was developed in cooperation with Professor Magnus Breitholtz, who works with eco-toxicology at Stockholm's University. He says the mock apartment deals with common environmental toxins that end up in the Baltic, in order to make the issue more concrete for the people who visit.
"We tried to focus on pretty much what common people can do in terms of not putting an extra load on the environment," he says.
He says bringing that focus to Almedalen, a week that deals with politics and business, was an easy decision. And as for the assumption that the Baltic is the dirtiest sea on the plant, Breitholtz says it doesn't really matter where it ranks when it comes to cleaning up the sea.
"We have problems that we need to solve; that's the main message," he says.
Related stories from around the North:
Canada:  Supply barge adrift in the Arctic for months, Radio Canada International
China: China's silk road plans could challenge Northern Sea Route, Blog by Mia Bennett
Finland:  Most luxury cruise liners still dumping sewage in Baltic Sea, Yle News
Greenland: Study finds increase in litter on Arctic seafloor, Blog by Mia Bennett
Russia: Submariners feed polar bears with garbage, Barents Observer
United States:  IMO completes Polar Code, regulating Arctic and Antarctic shipping, Alaska Dispatch News