Finland: Russian links to nuclear power project questioned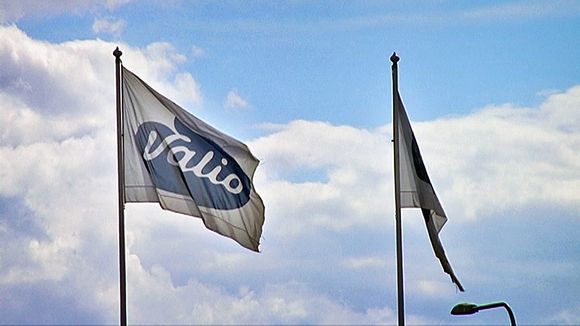 The Finnish dairy giant Valio announced Wednesday that it was pulling out of the Fennovoima nuclear power project.
The statement came on the heels of the consortium's last-minute submission Tuesday of a building application for a nuclear power plant in Pyhäjoki, northwest Finland, which included a mystery Russia-linked company registered in Zagreb.
A key nuclear project was in the balance on Wednesday as one investor left the project and another came under intense scrutiny over its links to Russia.
The board of the dairy company Valio announced that it had decided to sell off its stake in Majakkavoima, a key shareholder in the power consortium Voimaosakeyhtiö, a majority owner of Fennovoima.
Fennovoima's minority owner is the Russian nuclear contractor Rosatom, which holds 34 percent of the shareholding in Fennovoima, and which has also been selected to build a controversial nuclear power facility in Hanhikivi, Pyhäjoki.
The project has raised fears that Russia might use the link to influence Finland, as it has used energy policy in other countries.
No capital for nuclear plant
Valio's stake in Majakkavoima would entitle it to 1.6 percent of Fennovoima's possible energy production. The company has struggled to offset the impact of anti-EU sanctions imposed by Russia, which affected its dairy exports to the east.
"The situation in the dairy market is such that we don't want to commit capital in the Fennovoima project," said Valio board chair Vesa Kaunisto.
Valio is one of a number of shareholders to have opted out of the Fennovoima consortium in recent years.
Fennovoima's thinning ranks
Valio's exit from the Fennovoima project leaves two non-energy sector Finnish companies remaining in the venture: the steel company Outokumpu and the food manufacturer Myllyn paras. The other Finnish shareholders are municipal power companies.
In 2012 food retailer S-Group announced it was giving up its three-percent stake in Fennovoima, saying that it wanted to focus on investments that would benefit its shareholders. In the same year, the German power company E.ON shed its 34-percent shareholding as part of a strategy to sell off its Finnish operations.
In 2013, 15 shareholders in Voimaosakeyhtiö SF announced plans to divest their shares and to withdraw from the planned nuclear power plant. Later, in 2014 Kestra, a real estate subsidiary of food retailer Kesko also said it was leaving the project behind.
New Croatian owner on board
On Tuesday Fennovoima filed an eleventh-hour construction license application with the Ministry of Employment and the Economy.
At the same time it announced that a new Croatian owner, Migrit Solarna Energija had come on board to meet a parliamentary requirement for 60 percent EU ownership in the project, and as a prerequisite for approval of a construction permit application.
The Croatian firm has Russian senior staff and appears to be registered to a residential building in Zagreb. Russian newspaper Kommersant has reported that the impetus for the investment came from Rosatom as Fennovoima scrambled to meet the 60 percent EU ownership requirement. The two owners are Maxim Soloshchanskiy, registered as living in London, and Grigory Edel.
Edel also co-owns Titan Gradenje, a Croatian construction firm that is also owned by Konstantin Edel and Oleg Soloshchanskiy, two senior figures in the Russian building firm Inteko. Helsingin Sanomat reports evidence that a student named Grigory Edel had published work on his university's website that suggested his father is Konstantin Edel.
Maxim Soloshchanskiy, meanwhile, studies at Kent School in the United States. The school lists his father as Oleg Soloshchanskiy
Minister for Economic Affairs Olli Rehn said on Tuesday that his officials would scrutinise the application to see how the little-known Zagreb company came to finance such a large project.
Related stories from around the North:
Canada:  Floating nuclear power stations for Arctic?, Radio Canada International
Finland:  Finland downplays Russian bid to build reactor, Yle News
Norway: Three years on, still no deal on nuclear accident warning for Norway, Barents Observer
Russia: Sunken Soviet submarines threaten massive radioactive contamination, Barents Observer
Sweden:  Sweden's environment minister wants nuclear reactors closed, Radio Sweden