Canadian reporter says Toronto Star stopped work on Arctic shipwreck story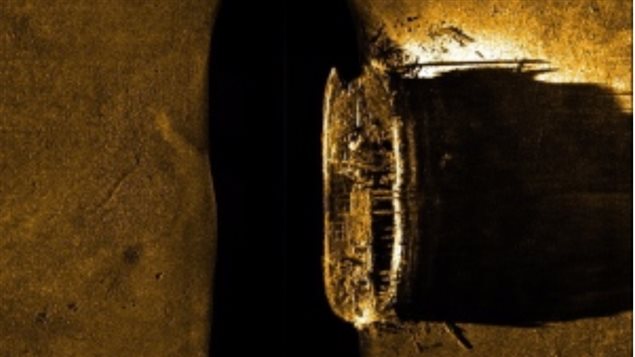 Canadian reporter Paul Watson says he has resigned from the Toronto Star newspaper after editors banned him from further research into a story about the Franklin Arctic expedition.
Watson announced his decision in a blog post on July 7th.
"My reporting is an attempt to give voice to federal civil servants and others involved in the grueling, High Arctic search for British Royal Navy explorer Sir John Franklin's lost ships, HMS Erebus and HMS Terror," he wrote.
"For months, these individuals have been angry at what they consider distorted and inaccurate accounts of last fall's historic discovery of Erebus in the frigid waters of eastern Queen Maud Gulf. They identify a peripheral member of the 2014 Victoria Strait Expedition, who has access to Prime Minister Stephen Harper's office as well as editors at The Star, as the source of these accounts."
Questions raised
The Franklin mystery has long gripped  the Canadian public and the success of the  expedition in 2014 made headlines across Canada.
Watson says his reporting led to questions about some aspects of the expedition, but that editors deep-sixed further inquiries into the story, leading him to resign.
Watson, who won the 1994 Pulitzer Prize for spot news photography for his image of Somalis dragging the body of a U.S. soldier  through the streets of  Mogadishu, said his experience as a foreign correspondent helped inform his decision this week.
"A quarrel over the search for two ships that sank in the middle of the 19th century probably doesn't strike people as the best reason to turn your back on a six-figure salary and walk the plank," Watson wrote in an new blog post on July 8.
"To understand why, you only need to know this: I've lost track of the times I was nearly killed because I knew I had to give a bigger voice to frightened, intimidated people who couldn't stand up to power on their own.  That is the core of the story I've returned to after breaking free yesterday from a six-week reporting ban imposed by Toronto Star editors."
Watson says he will now continue work on the story and find an alternate place to publish it.
In an statement to Canada's National Post newspaper, Toronto Star spokesman Bob Hepburn said the paper regretted Watson's resignation but could not further comment on personnel matters. However, Hepburn denied that the paper "suppressed stories." 
Stage managing the Arctic
Canadian Prime Minister Stephen Harper has long made the Arctic a key legacy project of his leadership.
The success of the Franklin expedition was often touted by Harper as an example of Canada's unique expertise in the North.
But questions are increasing arising concerning how much substance is actually behind the government's Arctic statements and photo ops.
And with a federal election expected in Canada later this year, Watson's story could add to a list of incidents tarnishing Harper's carefully crafted Arctic image; including things like unfulfilled announcements and controversial Arctic patrol ship procurements.
Write to Eilís Quinn at eilis.quinn(at)cbc.ca
Related stories from around the North:
Canada:  Politics, media misinformation & #sealfie, Eye on the Arctic
Norway: Journalists want to report on Barents region – Here's why it's not working, Column by Markku Heikkilä & Henri Wallen, Barents Observer
Russia: Nordic information office suspends activities in Russia, Barents Observer
United States: Proposed cuts to public broadcasting funding rile rural Alaska radio, Alaska Dispatch