Wolf hunt authorized in North Sweden after attacks on farm animals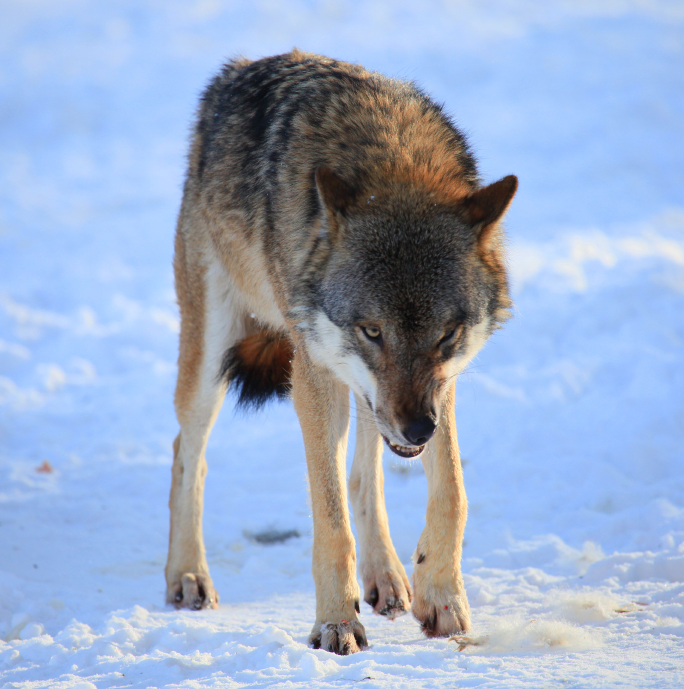 After a flurry of wolf attacks that killed dozens of sheep and lambs in Insjön and Sågmyra, in northern Sweden, over the past couple of weeks, the County Administrative Board has decided to authorize a protective hunt in the area.
Swedish Radio P4 Dalarna reports that hunters will only be allowed to kill a total of one wolf in this "Gimmen" territory.
"It's because we don't have a clear picture of which individual is causing the damage," Jonas Bergman, who works with the county board in Dalarna, tells the radio station, adding that they are following the recommendations of the Swedish Environmental Protection Agency.
Situation "serious"
There is a male in this territory whose genetic material is considered to be valuable in order to reduce the degree of inbreeding, according to P4 Dalarna. Despite the risk that he may be shot, the county board has decided to approve the hunt because they feel what has happened in the territory is so serious that they see no other alternative.
The hunt will be limited to a small area around the enclosures where the domesticated animals are located, to increase the chances that the right individual wolf is shot.
"We have also written that one should not shoot the genetically valuable wolf, if at all possible," adds Bergman.
The hunt will begin on Wednesday and run through August 20.
Related stories from around the North:
Finland:  Rare white elk judged fair game in Finland, protected in Sweden, Yle News
Norway:  Rapid growth in Svalbard walrus population, Barents Observer
Sweden:  Wolves attack sheep and lambs in North Sweden, Radio Sweden
United States:  Alaska village seeks disaster relief as walrus harvests decline drastically, Alaska Dispatch News