Russia cleaning up scrap metal on Arctic coast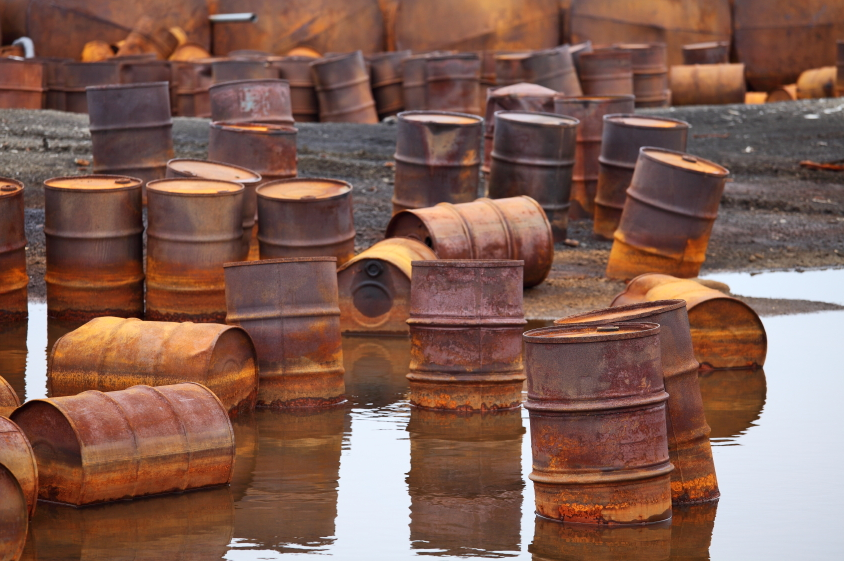 Russia's Northern Fleet has established a special unit which is cleaning up the huge amounts of scrap metal left rusting along Russia's Arctic coast.
Only in the course of July, at least 50 tons of rubble has been taken care of at the Kotelny Island, a Navy spokesman says to Tass.ru.
The clean-up personnel, all of them belonging to Northern Fleet, has got two hydraulic compressors which reportedly has the capacity to flatten as many as 30,000 metal barrels in the course of the summer period.
It is believed to be at least 110,000 abandoned barrels only at the Kotelny.
Increased presence in Arctic
The cleanup operations come as the Northern Fleet is strengthening its presence along the Russian Arctic coast. The Island of Kotelny, a part of the New Siberian Islands, is a key spot for the Navy. As previously reported, Northern Fleet units in 2013 moved in to restore the local air field of Temp and other base facilities abandoned in the late Soviet period.
In the period 2012-2014, a Russian federal programme allocated $70 million for cleanupof the metal scrap. However, the problems still persists.
Related stories from around the North:
Canada:  "Dumpcano" costs mounting in Canada's eastern Arctic, Radio Canada International
Finland:  Most luxury cruise liners still dumping sewage in Baltic Sea, Yle News
Greenland: Study finds increase in litter on Arctic seafloor, Blog by Mia Bennett
Norway: Norway is polluting Murmansk says Russian official, Barents Observer
Russia: Submariners feed polar bears with garbage, Barents Observer
Sweden: Swedish exhibit explores Baltic Sea pollution, Radio Sweden
United States: Cleanup completed on 6 Arctic legacy wells in Alaska, Alaska Dispatch