Why Shell is sticking to Chukchi plans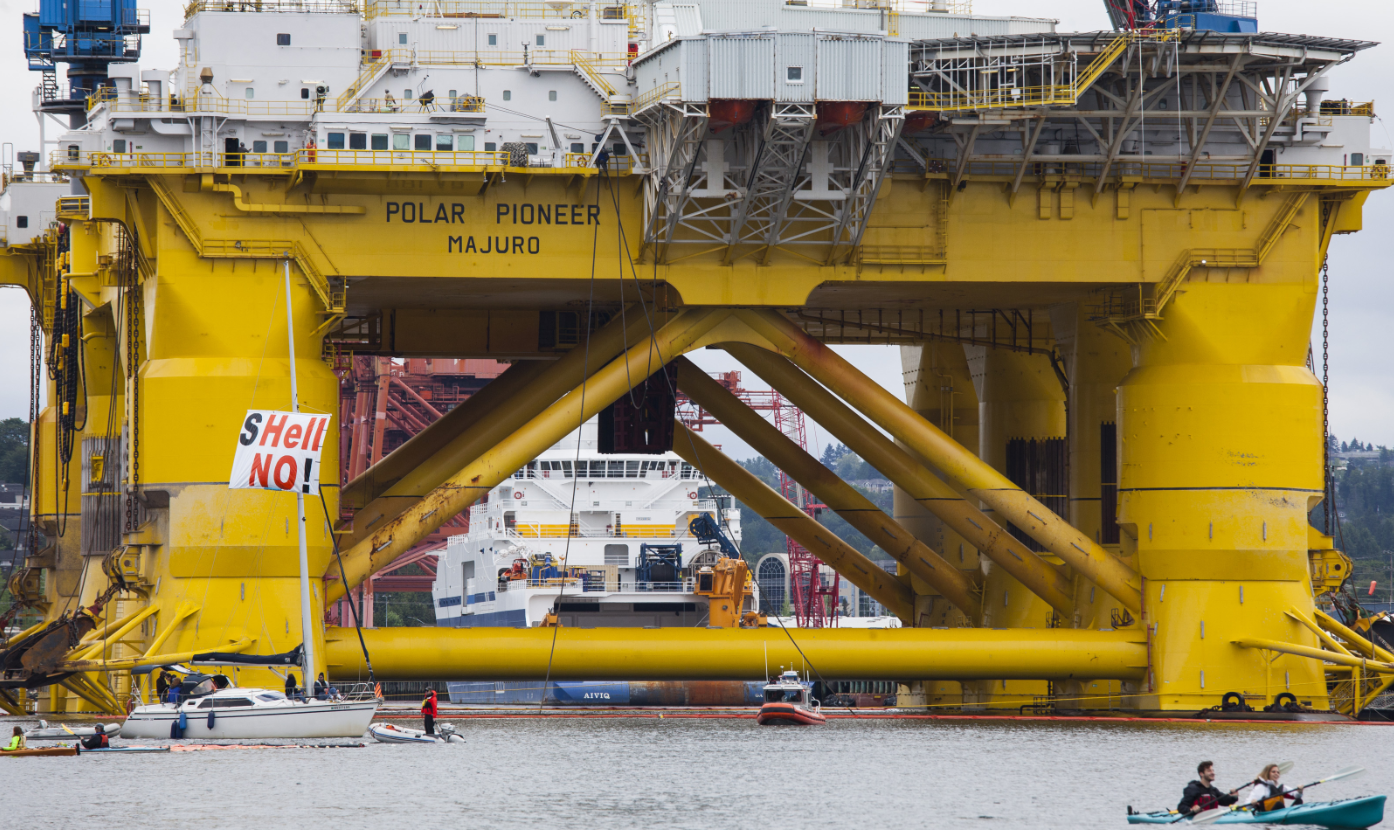 Despite tumbling oil prices, rising costs, legal woes, heated political opposition and a series of missteps and misadventures, Royal Dutch Shell is pushing forward with its plan to drill for oil in the offshore regions of Alaska's remote Chukchi Sea.
Why?
In a wide-ranging narrative, Bloomberg Business details the company's struggles in Alaska's Arctic waters, and why it decided, after intense deliberation, to continue efforts to develop the Chukchi prospect.
"We can't afford to leave it all there"
Much information in the detailed story comes from Bloomberg's interview of Ann Pickard, Shell's executive vice president for the Arctic.
Pickard says that at current oil prices, the Chukchi project won't be economic, but it is competitive at $70-a-barrel oil and lucrative at $110-a-barrel oil, Bloomberg Business reports.
Despite today's low prices, Pickard is bullish on the potential for producing oil from the Chukchi.
"It's just too big a prize," Pickard tells Bloomberg Business. "We can't afford to leave it all there."
Project challenges
But she acknowledges Shell has encountered numerous setbacks. One is a U.S. Fish and Wildlife Service rule that prevents Shell from carrying out its plan to drill simultaneously with two rigs. Pickard describes that walrus-protecting restriction, which imposes a 15-mile buffer between operating drill rigs, as unexpected. "That caught us by surprise," Pickard tells Bloomberg.
The restriction, part of the agency's incidental-take regulations, has been in place in the Chukchi since 2008, and it was the subject of official Shell comments submitted in 2013 to the Fish and Wildlife Service in 2013.
Pickard, who previously oversaw Shell's operations in Australia and Nigeria, was assigned to the Arctic position in 2013, after Shell's ill-fated 2012 season was capped by the New Year's Eve grounding of the Kulluk drill rig.
Alaska
After that year, incoming Shell CEO Ben van Beurden had a chance to pull the plug on the venture, but after deliberation, chose not to.
Van Beurden, who earlier this year told The Guardian that "I had to go through a personal journey on that" — didn't speak to Bloomberg Business for the story.
But Bloomberg's report did capture a glimpse of the workings of Shell's internal think tank, Scenarios, which supports government renewable energy policies, but still found that "hydrocarbons are going to be needed for an awfully long time," in Pickard's words. "That's where Alaska fits into the picture."
Related stories from around the North:
Canada:  Greenpeace responds to report Canada is ill-prepared for Arctic oil, Radio Canada International
Finland: Finns still sharply divided over wind power, Yle News
Greenland: Arctic oil and gas must stay in ground to restrict warming to 2°C says study, Blog by Mia Bennett
Iceland:  From Arctic Circle 2013-2014, a big drop in the price of oil, Blog by Mia Bennett
Norway:  Norway surpasses Russia as top gas supplier, Barents Observer
Russia: Russia's Arctic oil rig reaches 4 million barrels,  Barents Observer
United States:  Shell resumes drilling in Alaska's Arctic waters for first time since 2012, Alaska Dispatch News