Russian salmon infection no threat to Norway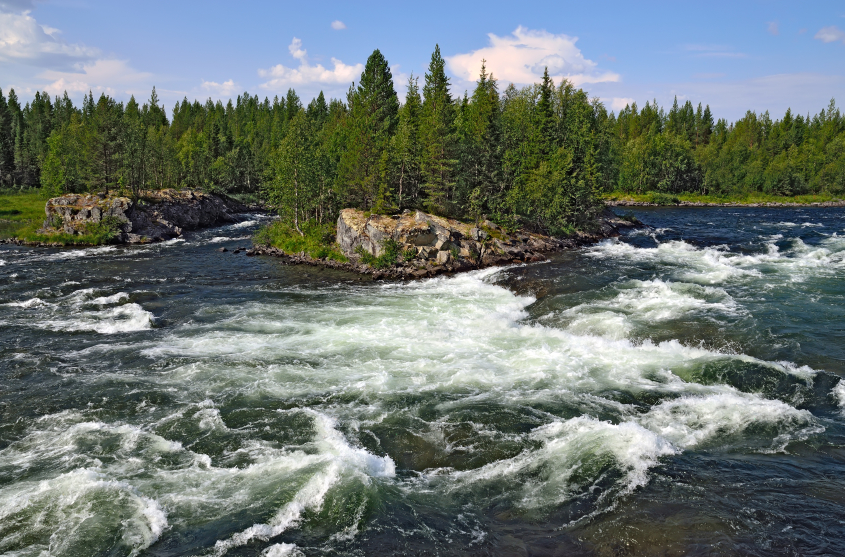 But there is a clear need for better cooperation between the two countries' aquaculture control authorities, they maintain.
Norwegian experts believe there is no reason to fear consequences from the recent outbreak of a fungal infection in the major rivers in the Kola Peninsula
"This is a rather common infection, also in Norwegian rivers, and will not have any significant effect on the salmon stock neither on short term, nor longer terms", Tor Arne Mo from the Norwegian Veterninary Institute, says to NRK Radio.
"There is no reason to fear that this infection poses any threat to the regional wild salmon stocks", he adds.
Infected fish in several big rivers
As previously reported, fishermen in the Kola Peninsula are concerned as major discoveries of salmon infected by fungal infection Saprolegnia have been made in several of the biggest regional rivers.
Russian media suspects that Russkoye More, the company which operates fish farms in the region, could be to blame for the outbreak.
Russkoye More has over the last years boosted its aquaculture business in the Pechenga Bay, a fjord located only few kilometers from the border to Norway. Figures from Patchwork Barents, the regional dataportal, show that fish farming in Murmansk Oblast in the period 2010-2012 increased more than three-fold from 5,2 to 16,9 thousand tons.
A further rapid increase in output is in the process. Authorities in Murmansk expect to have a total regional production of 25,000 tons in 2015. There are two companies engaged in fish farming in the region, the Russky Losos and Russkoye More – Akvakultura.
Better communication needed
In early 2014, Russkoye More annouced a major investment program for the Pechenga Bay. According to the deal signed with regional authorities, the company will invest €20 million in the Pechenga aquaculture. Later the same year, the company struck a €6.9 million  deal with Norwegian company Aqua Group on deliveries of salmon farming gear to the Murmansk region.
Satelite images available from Google Maps indicate that there currently is a total of about 150 net pens over a 5 km range in the Pechenga Bay.
While Norway and Russia for decades have had a well-established and comprehensive management cooperation on pelagic fish in the Barents Sea, they hardly communicate over aquaculture issues.
The Norwegian Directorate of Fisheries confirms that the Norwegian side has a strong interest in establishing enhanced cooperation with the Russians.
"We have tried to get this established and several meetings have been held [with the  Russians], but with no result", Regional Director Hermod Larsen says to BarentsObserver.
"From our side we have offered all the knowledge we possess in this field", he adds.
Related stories from around the North:
Canada:  The return of the Arctic Five, Blog by Heather Exner-Pirot
Greenland: Arctic countries ban fishing around North Pole, Alaska Dispatch News
Iceland:  Iceland blasts Arctic Five for exclusion from fishing agreement, Eye on the Arctic
Norway:  Record value for Norway's seafood exports, Barents Observer
Sweden: Project brings salmon back to Swedish river, Radio Sweden
Russia:  Fishery hopes in Arctic Russia after gas project flame out, Barents Observer
United States:  Alaska: Fisheries board member cited for violating fishery closure, Alaska Dispatch News