Sweden's controversial bear hunt season begins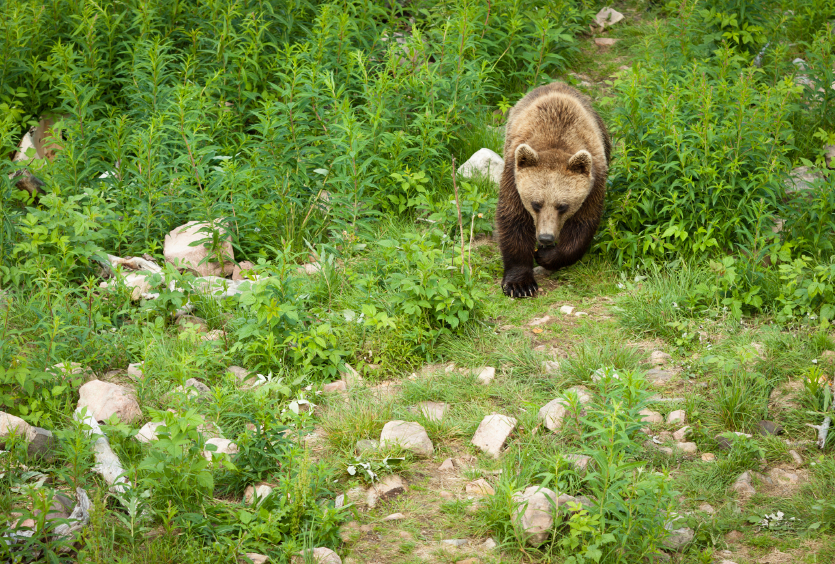 The bear hunting season starts today and up to 300 animals can be shot in Sweden until the end of the season on October 15th, but the hunt is stirring controversy, as bears were included this year in the red list for threatened species, public broadcaster SVT reports.
Many are raising their voice against the hunt. Ulf Jernberg, a hunter from the Dalarna region, thinks the number of bears they're allowed to shoot is too high.
"This will make the bear disappear completely from certain areas. I don't understand what this is about, that so many bears are going to be shot," Jernberg tells public broadcaster SVT.
The Red List
In 2009, there were 3,300 bears in Sweden, but after several years of increased hunting, there are now only some 2,700 left. Therefore, bears have been included this year on Sweden's red list for threatened species.
"This is because there's been a relative decline due to increased hunting but the bear population is definitely not under threat," says Thomas Björklund, head of the hunters' association in Dalarna.
Regional decisions
It's up to every Swedish region to decide how many bears can be shot in their forests every year. In counties with a large bear population, the authorities have been clear that they intend to reduce them. The fact that these animals are on the red list has not affected their decision.
"We are aware that they've been included on the list. But we know that the reason for that is that we've been hunting a lot in recent years and that was on purpose, since we want the bear population to go down to between 250 and 290 specimens in Dalarna," says Marie Edvall at the Dalarna county administration.
However, some hunters like Jernberg will not kill any bears if it isn't absolutely necessary.
"I won't shoot any, unless I have to in self-defense," he says.
Related stories from around the North:
Canada:  Nunavut gets EU exemption for seal products, Eye on the Arctic
Finland:  Rare white elk judged fair game in Finland, protected in Sweden, Yle News
Norway:  Rapid growth in Svalbard walrus population, Barents Observer
Sweden:  Hunters protest single wolf kill in Sweden, Radio Sweden
 United States:  Airlines' new hunting trophy rules worry Alaskans, Alaska Dispatch News