Arctic Alaska oil lease auctions scheduled for November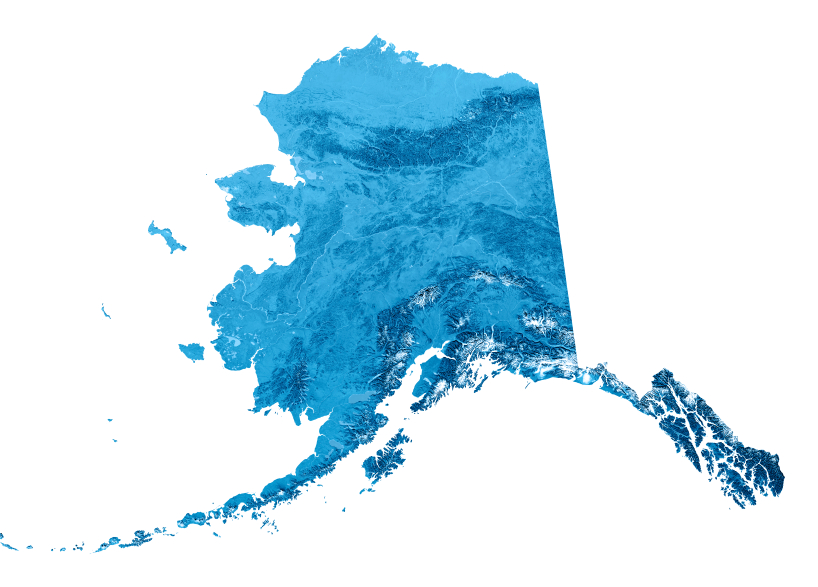 U.S. state and federal agencies will hold jointly scheduled auctions to lease oil and gas tracts across Arctic Alaska next month.
The Alaska Division of Oil and Gas and the U.S. Bureau of Land Management have set the date for Nov. 18, the agencies said in separate statements earlier this week.
Bidding on state territory — encompassing tracts on the central North Slope, in the foothills of the Brooks Range and in near-shore waters of the Beaufort Sea — will take place in the morning. The BLM auction for leases in the National Petroleum Reserve-Alaska on the western North Slope will happen in the afternoon.
The state's available onshore and offshore tracts total 7.73 million acres in area, the Division of Oil and Gas said.The BLM's sale makes 143 tracts available across 1.5 million acres, the lowest offering in at least a decade, figures from previous years show.
"Tract availability is based on industry interests and on analysis of the results of past sales," said BLM spokeswoman KJ Mushovic. "If certain areas of NPR-A haven't been popular we don't offer them."
12th modern oil and gas lease auction
Holding the state and federal sales on the same day has become a common practice since 2011, when President Barack Obama ordered the BLM to conduct National Petroleum Reserve auctions annually.
This year represents the 12th modern oil and gas lease auction for the NPR-A. The prior 11 sales netted a cumulative total of more than $261 million, according to a statement from BLM. Half of that sum has gone to Alaska's treasury.
"This annual lease sale was planned with careful consideration to balance the exploration and development of oil and gas resources with the protection of wildlife habitat and subsistence activities, such as fishing and hunting, of rural residents and Alaska Natives," said the BLM's state director, Bud Cribley, in a statement.
Currently, 212 authorized leases in the NPR-A cover more than 1.75 million acres, the BLM said.
Despite being set aside for oil and gas development in 1923, the Indiana-sized federal property has never seen commercial production. That is expected to change by the end of this year. ConocoPhillips projects 16,000 barrels a day will be produced from its CD-5 field on the eastern end of the NPR-A by the end of the year. The company also hopes to begin production within two years on a nearby project known as Greater Mooses Tooth Unit 1, with peak production there estimated at 30,000 barrels of oil daily.
For the Alaska Division of Oil and Gas, the North Slope, Beaufort and Brooks Range foothills tract offerings date back to the late 1990s, when a program of annual sales began.
Oil and gas development on state lands has been concentrated at the supergiant Prudhoe Bay and Kuparuk oil fields in the central North Slope.
Related stories from around the North:
Canada: Metal, mineral price drop affecting Canada's North, Eye on the Arctic
Denmark:  Faroe Islands cashing in on Russian sanctions, Barents Observer
Finland:  Finland trims economic growth forecast, Yle News
Iceland:  Calls for action at Arctic shipping conference, Alaska Dispatch News
Norway: New pipeline connects Arctic with Europe, Barents Observer
Russia: China to provide parts for Russian offshore projects, Barents Observer
Sweden: Government to form council of researchers for sustainable development, Radio Sweden
United States: Shell's failure latest in series of Arctic flops, Alaska Dispatch News