Calls for protection of Canada's Lancaster Sound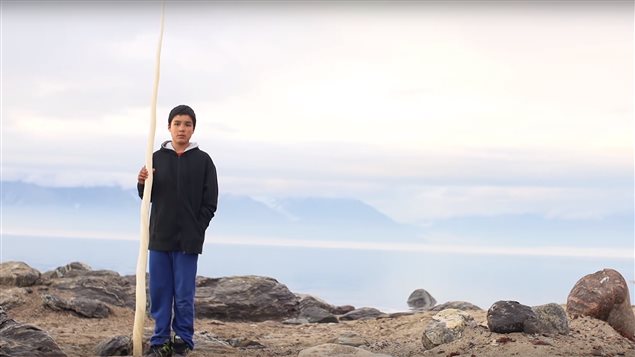 An environmental group has partnered with Inuit artists to produce a short film it hopes will draw attention to the long-delayed promise of creating a marine conservation area in one of the most biologically rich and sensitive areas of the Canadian Arctic.
Chris Debicki of The Pew Charitable Trusts' Oceans North Canada says he hopes the poetic tribute to the beauty and heritage of Lancaster Sound, or Tallurutiup Tariunga, its original name in Inuktitut, will jumpstart the sputtering process.
Shot in and around Pond Inlet, near the eastern entrance to the famed Northwest Passage, the film is based on a poem by Iqaluit artist Laakkuluk Williamson Bathory. It's narrated in English and Inuktitut by Jeannie Arreak-Kullualik of Pond Inlet.
The video retells part of the Inuit creation myth of Nuliajuk, goddess of the sea.
A 'peopled place'
Williamson Bathory said she wants break some of the stereotypical ways the Arctic has been portrayed in the media and popular literature in light of dramatic changes facing the environment and the Inuit communities that have inhabited the area for millennia.
"I want them to know that that the Arctic has always been a peopled place," said Williamson Bathory, "that this is a homeland, that people that come from the Arctic are deeply connected to the land and the water, and that there are many, many stories to hear and to tell about this connection to land and water."
Interview with Laakkuluk Williamson Bathory
Williamson Bathory also warns against using words like "pristine" when referring to the Arctic landscape.
"It's a dynamic place, things are happening there with the animals, with the water, with the people," Williamson Bathory said.
It's important to engage in a discussion and a dialogue on how to make meaningful connections to the Arctic land and water, she said.
"There exists a meaningful connection at the moment where people are using their family traditions, their language, their culture to be in a deep connection with the land and water there," Williamson Bathory said. "It's important for people who come from the Arctic to assert themselves as people engaging in this discussion."
A long-delayed promise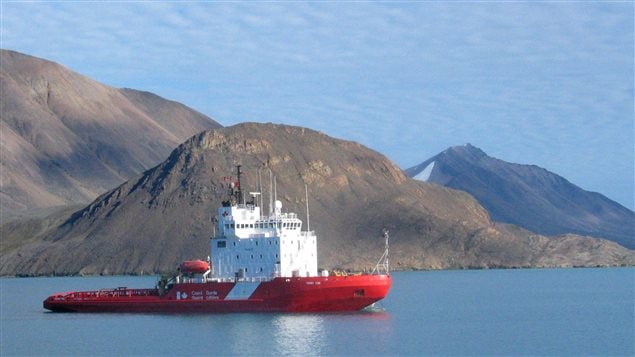 Debicki, said the struggle to protect the Lancaster Sound goes back to the 1970s and 80s when there was a lot of interest in oil exploration in the Arctic.
Interview with Chris Debicki of Oceans North Canada
From time to time, that interest in tapping into the Arctic's oil resources has come back into the fore. And as recently as last year, the Canadian Association of Petroleum Producers has lobbied the federal government to keep the area open for oil and gas exploration, Debicki said.
"The federal government committed to protecting the Lancaster Sound and to creating a national marine conservation area," Debicki said. "The process has lagged and we're hoping this film, which is coincidentally coming out with obviously a new federal government in Canada, will be a bit of a kickstart and a bit of a reminder that this process and these commitments are long overdue."
Related stories from around the North:
Canada:  Birding and conservation groups call on Canada, U.S. to preserve boreal forest, Eye on the Arctic
Finland: Lapland TV host becomes nature enthusiast, Yle News
Sweden:  Sweden's Society for Nature Conservation: some plastics should be phased out, Radio Sweden
United States: U.S. polar bear conservation plan focuses on near-term goals, Alaska Dispatch News