SAD, Sami & sanitation: Week in Review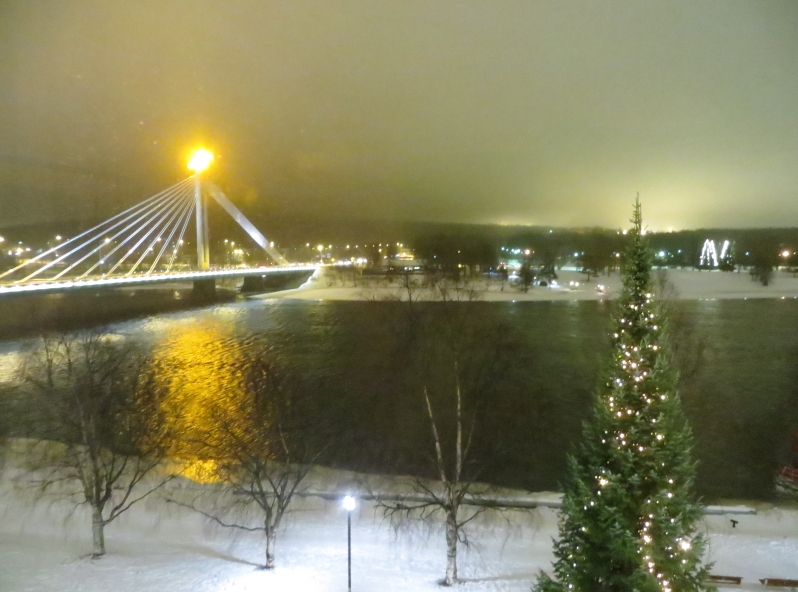 On this week's news round-up, we bring you some of your most read stories from Eye on the Arctic this past week:
-An Arctic-based psychiatrist in Finland gives his top tips for coping with Seasonal Affective Disorder, and says those living in the Far North should take advantage of the dark winter months to store up their energy and rest.
– Our Eye on the Arctic, COP 21 interview series continues with a conversation from Canada's Northwest Territories. Norman Snowshoe, the vice-president of the Gwich'in Tribal Council, tells us how climate change is affecting northerners and how he thinks the international community, both politicians and media, are often missing the real story.
–Sami activists arrive at a Finland Independence Day ball with '169' written on the bodies in protest of Finland's failure to ratify the ILO 169 agreement that protects indigenous peoples' rights.
-Researchers are exploring ways to treat and reuse water in Alaska villages to help communities without running water and improve sanitation in rural villages.
-Statistics Canada figures show that the country's highest homicide rates are in the northern territories.
That's all from us for now. We'll be back next week with your top stories and newsmakers from across the North.
Write to Eilís Quinn at eilis.quinn(at)cbc.ca