Alaska, COP21& the Arctic Council: 2015 Year in Review (Part 2)
2015 has drawn to a close which means Eye on the Arctic is looking back at the year's news and events with some of our experts from around the globe.
That's when we check in with them for their views on all things Arctic, and what they'll be watching for in 2016.
In Part 1 yesterday, we talked  Shell, governance and Arctic exceptionalism with Heather Exner-Pirot, managing editor of Arctic Yearbook.
In Part 2 today, we take on Alaska, the Arctic Council and COP21 with Mia Bennett who runs the Cryopolitics Arctic News and Analysis blog.
Feature Interview with Mia Bennett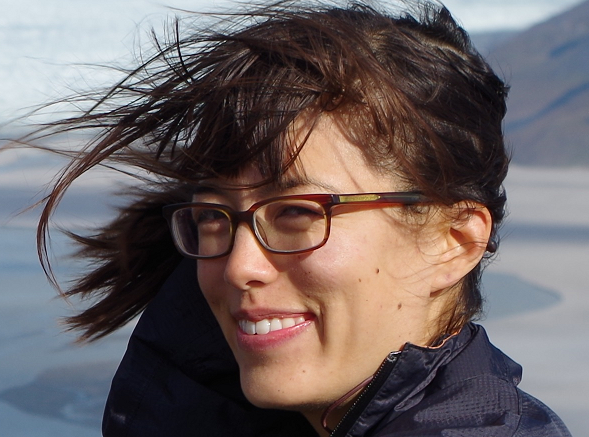 Eye on the Arctic: How would you sum up Arctic news this year in just one word?
Mia Bennett: Hopeful. We had Cop21 and reached an agreement. Obama visited the Arctic, the first sitting president to go there. Shell didn't come up with any oil in its well which is hopeful for environments. And then, continued relative peace between Russia and the West in the Arctic.
What were the three most important Arctic stories of 2015?
Shell's retreat from offshore Alaska:  I think this was a major disappointment to many in Alaska where 90 per cent of the GDP comes from oil. But at the same time it was heartening for many environmentalists. On top of that, putting the nail in the coffin for Arctic oil in America,  Obama has cancelled the oil lease sales in 2016 and 2017. So this is a big story for the American Arctic.
US takes over Arctic Council chairmanship from Canada  The U.S. is focusing more on climate than Canada did, while still continuing some of the Canadian initiatives like the Arctic Economic Council. I think we'll continue to see the U.S. shape its Arctic policy in the region under the "One Arctic: Shared Opportunities, Challenges and Responsibilities banner over the next year and seeing how that unfolds will be interesting.
COP 21: Although this isn't directly related to the Arctic, I think the whole idea that world leaders have finally recognized  that there is a climate problem and they need to limit warming to below two degrees Celsius is a big step in the right direction. This is good news for the Arctic even though the Arctic still needs a lot more in order for the situation environmentally to begin to return to normal – if that's even possible.
What was the most overlooked northern story or issue of 2015? Canadian election and its implications for the Arctic. It's a big deal that Liberal Justin Trudeau was elected and (Conservative) Stephen Harper's decade-long reign is over. With that we're possibly seeing the end to Harper's very aggressive, muscular 'Canadian sovereignty in the Arctic' line. I think there needed to be more drilling down and questioning Trudeau on how he would like to see the region evolve.
What will you be watching for in 2016?
Mining in Greenland: Two years ago the Greenlandic parliament overturned a ban on uranium mining which had been in existence since the 80s. We're already starting to hear about companies applying for mining licence applications so we've possibly reached the crest of the wave where we might actually see more mining taking place.
Price of Oil: Prices are still predicted to drop lower which is not good for the Arctic oil industry since they have high break-even points, at least $50 if not $90, in many parts of the Arctic. This could jeopardize Norway's desire to push farther north or especially Russia which is very much looking forward to developing its offshore continental shelf.
Climate change: This year for example we're having El Niño at more southern latitudes and this could potentially push a lot of heat up into the Arctic and that could exacerbate, say, melting of the Greenland ice sheet.  I think all these global climate connections are going to be important to watch.
The above Q&A has been edited and abridged.
Listen to the full Eye on the Arctic interview with Mia Bennett:
For more from Mia Bennett, check out her blog space on Eye on the Arctic.
Write to Eilís Quinn at eilis.quinn(at)cbc.ca