Shell isn't the only oil company leaving Alaska's Arctic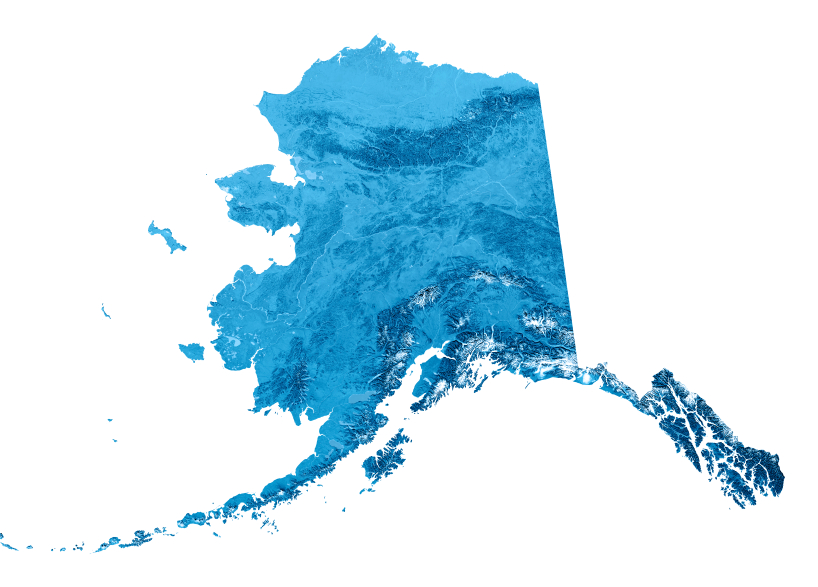 Royal Dutch Shell's decision last fall to abandon its offshore oil exploration program in Alaska — and its recent move to relinquish its leases in the Chukchi Sea — may be the highest-profile exit from the United States' Arctic offshore region, but it's not the only one.
A quiet exodus of other companies that once held leases in the remote Chukchi has taken place in recent months.
Chukchi prospects not "competitive" within portfolio, says company
ConocoPhillips, the only company besides Shell to have submitted a formal Chukchi exploration plan to federal regulators, got rid of its Chukchi leases in April, a company spokeswoman said Tuesday.
The company announced in its fourth-quarter 2015 earnings report that it will book an "impairment" for its Chukchi Sea leases, said spokeswoman Natalie Lowman. After that, ConocoPhillips and its partners decided to relinquish all their remaining 61 leases to the U.S. Bureau of Ocean Energy Management.
"The relinquishment was accepted by the BOEM on April 26. Given the current environment, our prospects in the Chukchi Sea are not competitive within our portfolio. This will effectively eliminate any near-term plans for Chukchi exploration for the company," Lowman said.
ConocoPhillips had hoped to develop a southern Chukchi prospect called Devils Paw. As late as 2013, the company had planned to use a jackup rig to drill a single well in 2014.
Norwegian company lets go of leases
Statoil, the third major leaseholder in the Chukchi, announced in November that it was giving up its leases in the basin and closing its Alaska office. The Norwegian company let go of 16 leases it operated and a stake in 50 more leases operated by ConocoPhillips.
Statoil had not submitted an exploration plan, but it had conducted seismic and archaeological surveys in the Chukchi.
Other companies have dropped their offshore Arctic leases, including Total, Eni, Encana, Armstrong and Iona, according to analysis by the environmental group Oceana, which used documents obtained through federal open records laws to track the movements.
376 leases relinquished
BOEM on Tuesday confirmed that between July 2012 and April of this year, those companies and Shell have relinquished a total of 376 leases in both the Chukchi and nearby Beaufort seas. A BOEM list of active leases (not yet updated with Shell's newest relinquishments), shows 341 active leases held by various companies across both Arctic seas. The Chukchi Sea leases had been scheduled to expire in 2020. Companies were required to pay fees each year to hold onto them through their terms.
Spanish oil company Repsol, which still holds 93 of the nearly 500 Chukchi blocks originally sold in the record-breaking 2008 lease sale, is the only one with active leases remaining in the Chukchi, according to Oceana's analysis — aside from Shell, which is holding onto a single Chukchi lease. Shell officials said they are making a separate decision about whether to keep their Beaufort leases. Repsol didn't immediately respond to requests for comment.
The single Chukchi Sea lease that Shell is retaining contains the Burger J well, the only well that Shell drilled to petroleum-bearing depth during its multibillion-dollar Alaska exploration program.
"We believe there is value in the data gathered during our exploration efforts there," Shell spokesman Curtis Smith said in an email.
When Shell last September announced it was ending its Alaska program, it also announced that results from the Burger J well, drilled last year, were disappointing and that no commercial quantities of oil had been found there.
Environmentalists buoyed by developments
An industry spokeswoman said the lease relinquishment demonstrated the difficulties that companies have encountered in the offshore Arctic.
"It's sad but not surprising to see companies pulling back from Alaska's Arctic offshore. Low oil prices combined with high uncertainty about federal regulations and restrictions make a clear business case for companies to cut losses and move on to other parts of the world with more stable and predictable rules," Kara Moriarty, president of the Alaska Oil and Gas Association, said in a statement.
But environmentalists hailed the lease givebacks as good news.
Erik Grafe, a staff attorney at the environmental law firm Earthjustice, said the relinquishments are a sign that further offshore Arctic development should be prevented.
"The fact remains that the Arctic Ocean is no place to drill for oil. Experts agree an oil spill in the Arctic would be catastrophic and could not be contained in these remote, icy, and stormy seas," Grafe said in a statement.
Grafe, who has represented plaintiffs suing to block Arctic oil drilling, said the Arctic should be dropped from future leasing plans. "We need to be transitioning away from fossil fuels, not locking them into our future. The Obama administration should view this mass exodus of the major players from the Chukchi Sea as an opportunity to protect the Arctic Ocean now and for the future," he said in the statement.
Related stories from around the North:
Canada:  Trudeau and Obama's Arctic endeavours, Deutsche Welle Ice-Blog
Finland: Experts question Finland's energy decisions, data, Yle News
Norway:  Nobel Peace Prize winners call for halt to Arctic drilling, The Independent Barents Observer
Russia:  Spilled oil spreads into more rivers, fuels popular discontent, The Independent Barents Observer
Sweden:  Will Sweden be able to produce enough energy in the future?, Radio Sweden
United States: Shell gives up on all but one Chukchi Sea lease, Alaska Dispatch News