Southwest Alaska islands designated historic landmark by Obama administration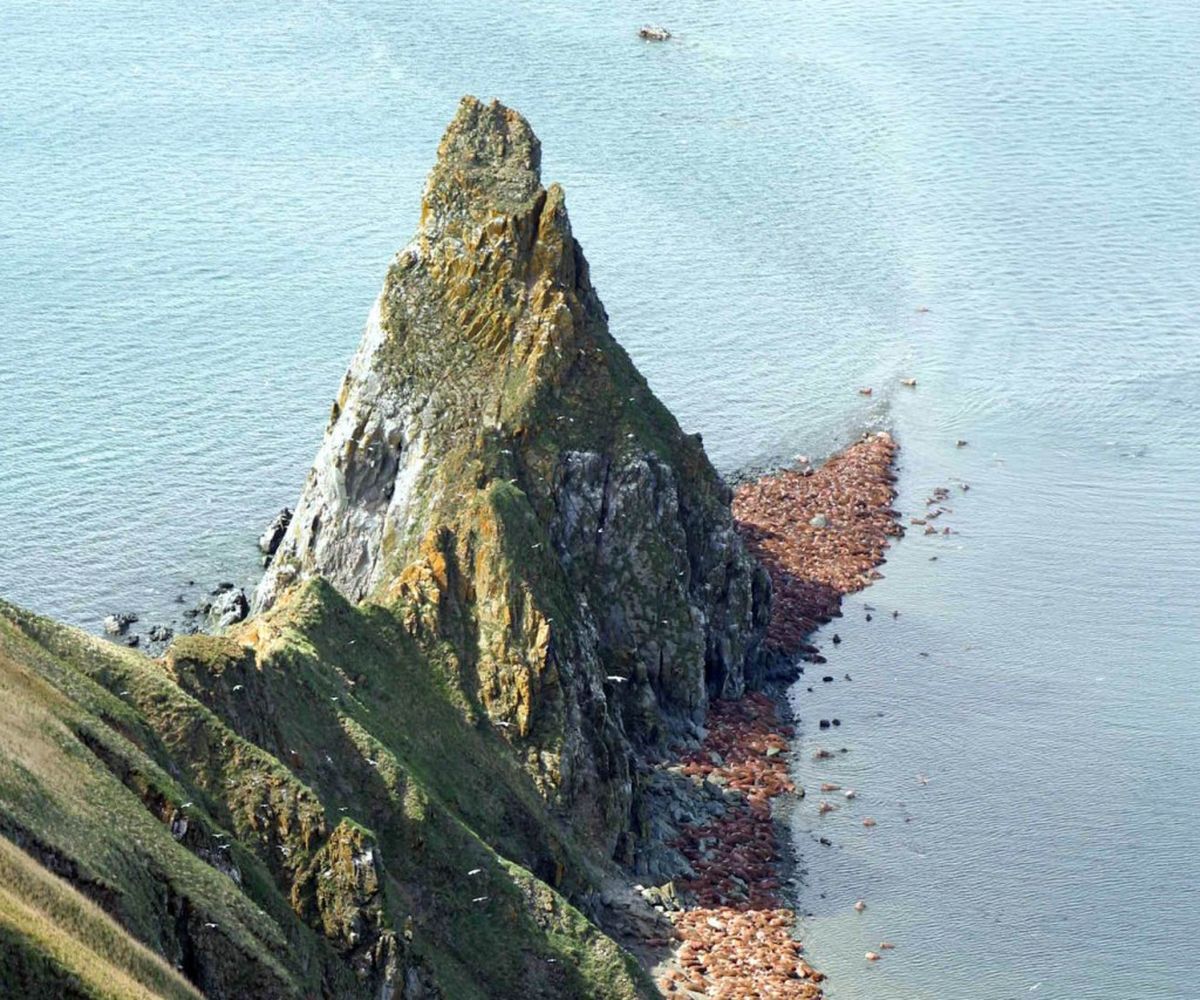 WASHINGTON — Interior Secretary Sally Jewell on Wednesday announced designation of a historic landmark in Southwest Alaska's Walrus Islands.
The "Walrus Islands Archeological District … is one of the few remaining places with evidence of human occupation of the Bering Sea continental shelf when sea levels were substantially lower than at present," the Interior Department said in the announcement.
"At least 6,000 years ago, the earliest inhabitants of Round Island, one of seven islands in the district, were marine-adapted and practiced more generalized settlement and subsistence patterns, including hunting walrus on the beaches, than previously recognized by Alaska researchers," the Interior Department said.
The Alaska landmark was one of 24 new National Historic Landmarks designated this week. The program, run by the National Park Service, offers technical assistance and funding for protected areas. There are more than 2,500 landmarks in the United States.
"These 24 new designations depict different threads of the American story that have been told through activism, architecture, music, and religious observance," Jewell said in a statement.