Polar sea ice: growth in south, loss in north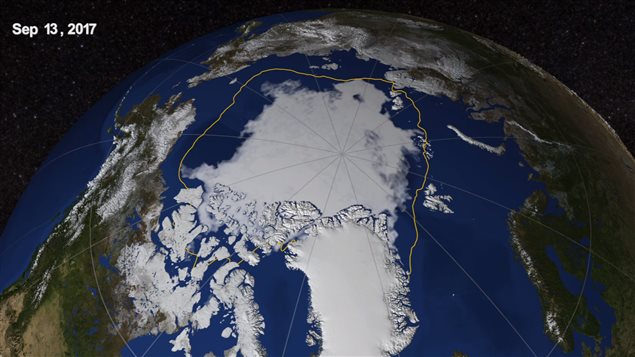 Two poles, two extremes
Polar sea ice extent in the Arctic has reached its summer minimum for the year according to data from NASA.
The minimum was reached on September 13, and NASA says it's the eighth lowest on record.
NASA began long-term satellite recordings of the Arctic and Antarctic polar regions to map sea-ice extent beginning in 1978.
This is some 1.58 million square kilometres below the 1981-2010 average minimum extent.
With this recent news, NASA also noted that ice extent in the Antarctic reached a new record maximum coverage.
The agency hastens to point out that increased sea-ice coverage in the Antarctic is only about a third of magnitude of sea-ice loss in the Arctic Ocean.
According to NASA's Claire Parkinson, a senior scientist at NASA's Goddard Space Flight Center, these differences reflect "the diversity and complexity of Earth's environments", and say it's a microcosm global climate change. "The planet as a whole is doing what was expected in terms of warming. Sea ice as a whole is decreasing as expected, but just like with global warming, not every location with sea ice will have a downward trend in ice extent," Parkinson said.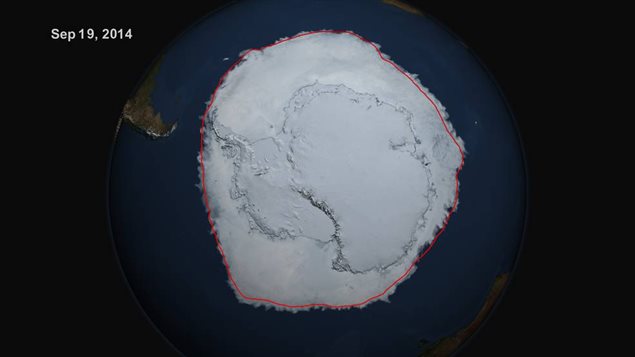 He also noted that weather conditions this year were not particular noteworthy with a mild summer which was even cooler than normal in some regions. " "The fact that we still ended up with low sea ice extents is because the baseline ice conditions today are worse than the baseline 38 years ago", he said.
Scientists point out that the two poles react differently to climate changes as the Arctic is an ocean surrounded by land, while the Antarctic is a continent surrounded by ocean.
Related stories from around the North: