Norwegian Transport Minister «very positive» towards Finland's Arctic railway initiative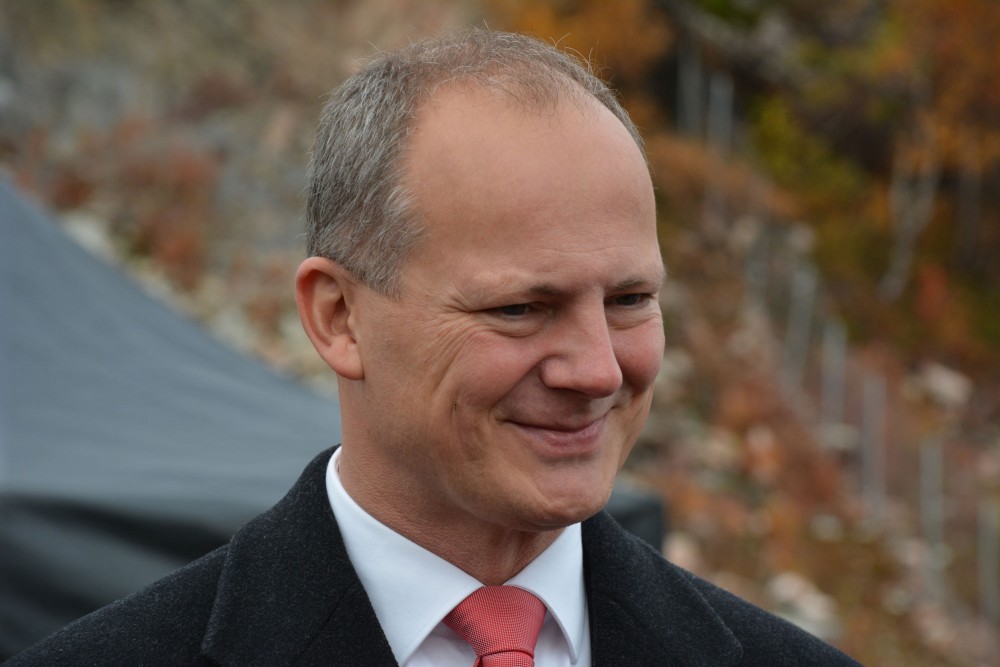 Norwegian Transport Minister Ketil Solvik-Olsen was in the north to open a new road connection to Russia. But nearby Finland and that country's bid for a new railway to the Norwegian Barents Sea coast was not left without comment.
«It is is very important and in our interest to develop Kirkenes and the Varanger region as a logistics hub, and with new roads, the railway and sea ports the pieces all fall in place,» Ketil Solvik-Olsen told the Barents Observer during his visit last week.
According to the minister, there is very good contact with Finnish Transport Minister Anne Berner, and Norwegian railway officials have been told that «this is to be followed up».
«I am very positive,» Solvik-Olsen underlined to the Barents Observer.
It is the Finnish side with Anne Berner as the frontrunner, which has been spearheading the new railway line between northern Finland and Arctic Norway. The most likely connection would be from Rovaniemi, Finland, and the Norwegian town of Kirkenes.
In July this year, the Finnish government announced that the Finnish Transport Agency is to write a report which will explore aspects of the project, including potential goods volumes, possible rail lines, business models and demands.
The report is written in cooperation with Bane NOR, the Norwegian state-owned company responsible for the national railway infrastructure, and be completed by 28 February 2018.
«If there are sufficient volumes and the Finns see that Kirkenes is an interesting port for out-shipments, then this will simply be a win-win situation for our part», Minister Solvik-Olsen says.
«If the report concludes that there is a major benefit from the railway, then I believe we have very good chances to actually do something out of it.»
The assessment of the railway project comes as the Norwegian Road Agency is in the process to plan the building of a new major sea port in Kirkenes.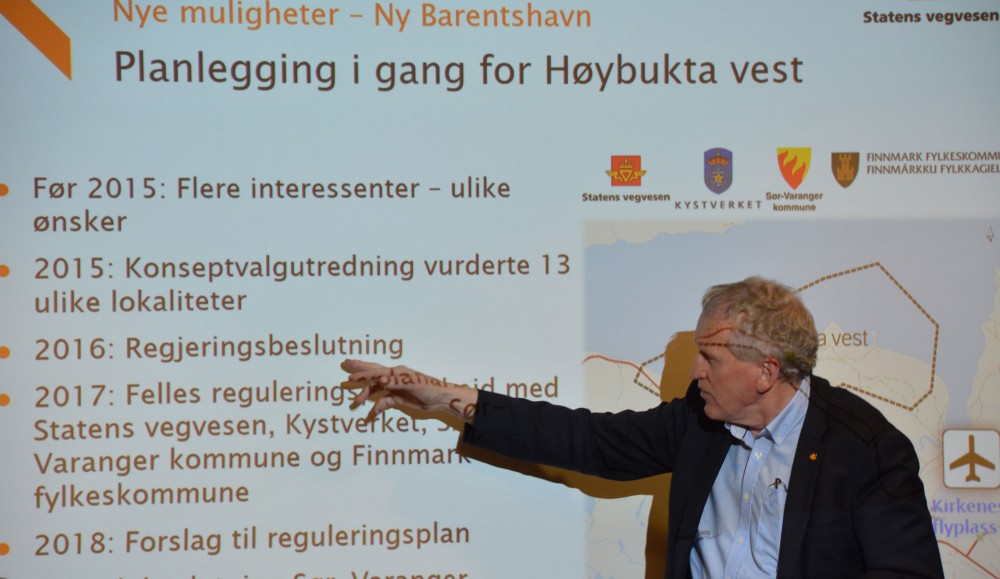 «One of the most important port in Norway»
According to regional leader of the Agency, Thorbjørn Naimak, the new port will «be one of the most important in Norway».
«We have built this road [to Russia], and now we are to proceed with the construction of a new big international sea port», Naimak said in a presentation in Kirkenes last week.
In its planning of the project, the Road Agency is including a railway terminal on the projected port area. Other key stakeholders in the planning is local municipal authorities and the Norwegian Coastal Administration.
Related stories from around the North:
Canada: How Arctic shipping could boost Canada's trade relationship with Asia, Radio Canada International
China: China's Arctic Road and Belt gambit, Eye on the Arctic
Finland: Nord Stream 2 applies for Finnish building permit to build gas pipeline, Yle News
Norway: 'We will come back', Statoil says after disappointing results in Barents Sea, The Independent Barents Observer
Russia: Chinese company confirms interest in trans-Arctic shipping to Arkhangelsk, The Independent Barents Observer
Sweden: Volvo to go all electric starting in 2019, Radio Sweden
United States: U.S. transportation secretary announces efforts to speed up project development in Alaska, Alaska Dispatch News