Major Arctic conference opens in good spirit despite disagreements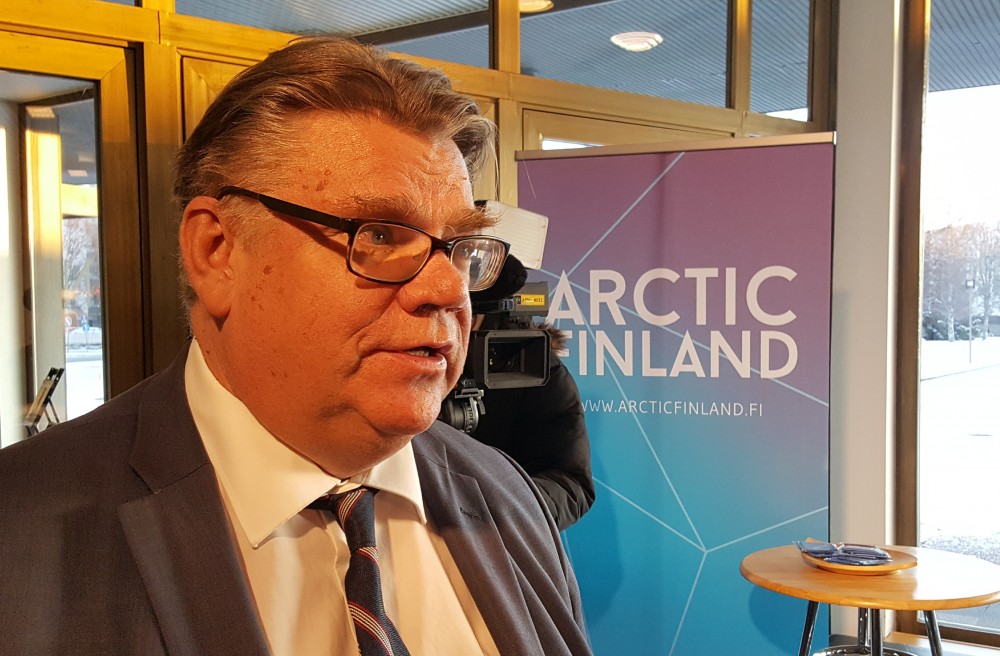 «Arctic Spirit» is the keyword as ministers, policymakers and researchers this week assemble for talks in Rovaniemi, northern Finland.
«Global interest towards the Arctic has grown – and so have the concerns – when the climate and the living conditions are rapidly changing», Soini underlined in his address.
Oil and militarisation
However, the foreign minister does not fully agree that current trends of expanding regional oil and gas development, nor militarisation is undermining the good spirit.
In an interview with the Barents Observer, Soini argues that several tracks must be allowed to move at the same time.
«I know there are challenges when it comes to oil production, but we cannot deny the fact that resources are to be utilised.»
«But it must be done in a sustainable way,» he adds.
The Arctic Spirit conference is one of the major events organised during Finland's first years as chair of the Arctic Council. It is the third conference of its kind, held in Rovaniemi, the town which in year 1991 was the venue for an Arctic ministerial conference, a forerunner of the Arctic Council.
According to Foreign Minister Soini Arctic cooperation today proceeds nicely despite the growing military interest in the region.
«It has not affected negatively the work of the Arctic Council,» Soini argues.
The Russia relationship
«I know that the world is not perfect, but it is a matter of taking step by step», he says, and maintains that the key problem now lies in the relationship between the USA and Russia.
What is needed is dialogue, Soini argues.
«We do not believe that not to speak, not to communicate, is the best way to get results.»
The Finnish foreign minister is among the western government representatives with the closest relationship with Russian colleagues. During his 2,5 years in office, Soini has met with Sergey Lavrov as many as seven times.
«It is always beneficiary to meet dorogoy [dear] Sergey Lavrov!» Soini stresses.
Related stories from around the North:
Canada:  Arctic Council's climate work continues with full U.S. participation, despite Paris pullout, says diplomat, Eye on the Arctic
Finland:  Arctic Council set to meet in Oulu, Yle News
Iceland: Norwegians and Icelanders let Alaskans in on the secrets to economic prosperity, Alaska Dispatch News
Norway:  Barents bishops ask Arctic Council to promote fossil-free future, The Independent Barents Observer
Russia: Arctic Council ministerial – View from Russia, Eye on the Arctic
United States: Arctic Council presents united front as Finland takes over from U.S., Eye on the Arctic