Arctic rocks yield answers to billion-year-old mystery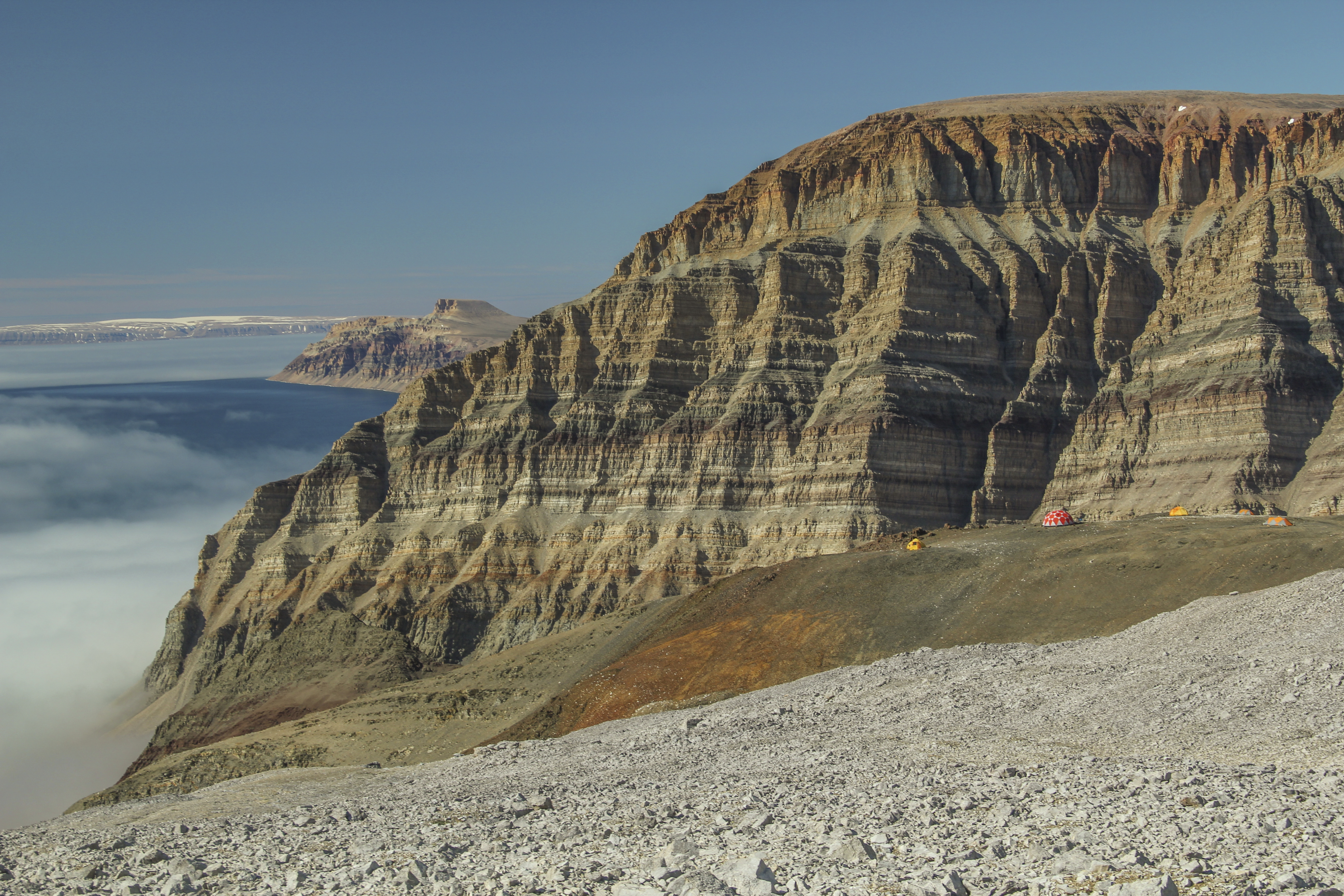 A billion-year-old fossilized algae found in sediment rock deposits in the Canadian Arctic is believed to be the oldest known direct ancestor of modern plants and animals, according to new a study by scientists at McGill University published in the journal Geology.
The analysis of the fossil organism, identified as a red algae called Bangiomorpha pubescens, has also led the researchers to estimate that the basis for photosynthesis in today's plants was set in place 1.25 billion years ago.
The findings might help unlock a mystery that had puzzled earth scientists for over two decades following the discovery of the fossils encased in sedimentary rocks found in 1990 on Baffin Island in Canada's Arctic territory of Nunavut.
With the dating techniques available at the time researchers had estimated the fossils to be between 720 million and 1.2 billion years old, leaving a margin of error of nearly half a billion years.
A new dating technique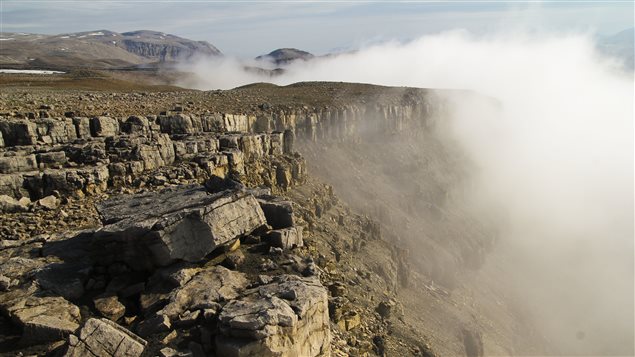 However, using the relatively new Rhenium-Osmium dating technique researchers determined that the rocks are 1.047 billion years old, said Timothy Gibson, a PhD student at McGill University and the lead author of the study.
"They preserve, in my opinion, one of the most remarkable early fossils that we see in the rock record," Gibson said in a phone interview from New York City.
"What's particularly special about this fossil is that it looks almost identical to modern algae and it's really the first and oldest fossil that looks similar to a modern-day complex organism that we see today."
Feature Interview
Timothy Gibson on his latest study
4 years of field work
Gibson and his research team spent the last four summers collecting their samples in northern Baffin Island, between the hamlets of Pond Inlet and Arctic Bay.
They were flown by helicopters and dropped off in remote campsites, spending a few days or a week at each site to do their field work.
"We were in complete wilderness," Gibson said.
And the ever-changing Arctic weather presented the geologists with its own set of challenges.
"We had seasons when we got a metre of snow in beginning of August, which sort of shut down our field season because it's hard to look into the rocks through the snow," Gibson said. "We had really-really strong winds; a week of living in complete fog but we've also had conditions that were two or three weeks of 15 C, sunshine, no wind and working in t-shirts."
The group had to take polar bear precautions and was fortunate enough not to have any encounters with these majestic but extremely dangerous Arctic predators, Gibson said.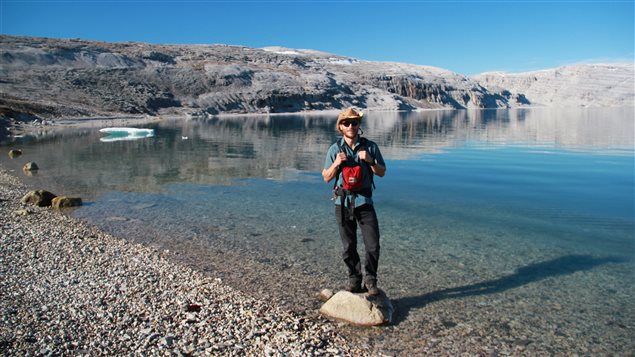 "Connecting the dots"
Gibson said he is finishing writing his PhD thesis and hopes to expand his research to other areas of the Canadian Arctic, Greenland and even Svalbard which have similar geological features.
"My future plans are sort of connecting the dots and making connections between the field area we worked in northern Baffin Island and lots of other areas in the Canadian Arctic," Gibson said. "This coming summer I'll be in the Yukon and Svalbard."
Scientists from the Lawrence Berkeley National Laboratory, the California Institute of Technology, the University of Alberta, and the Geological Survey of Canada contributed to this study.
Funding for the research was provided by the Agouron Institute, the Natural Sciences and Engineering Research Council of Canada, the Polar Continental Shelf Program, the Geological Association of Canada, and the Geological Society of America.
Related stories from around the North:
Canada: Historic discovery about life on Earth unearthed in Labrador, Radio Canada International
Finland: Meteor fragments fall in Vätsäri Wilderness Area in Arctic Finland, Yle News
Iceland: High peak in low season, Iceland's mass-tourism boiling over, The Independent Barents Observer
Norway: Norway and Russia join efforts in mapping ecosystem of Arctic waters, The Independent Barents Observer
Russia: Gas pipelines threatened by methane explosions on Russian tundra, The Independent Barents Observer
Sweden: Feature Interview: How are Swedes affected by short summer nights?, Radio Sweden
United States: NASA and Norway to develop observation station in Arctic, The Independent Barents Observer