Inquiry into violence against Indigenous women wraps up hearings in Canadian Arctic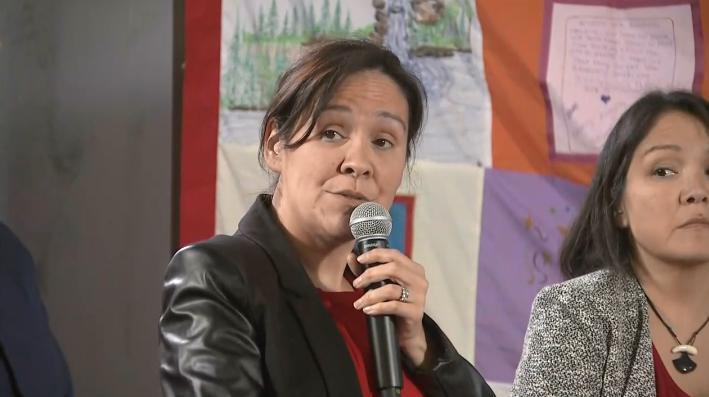 A Canadian inquiry into violence against Indigenous women wrapped up its hearings in Canada's eastern Arctic territory of Nunavut this week.
Over three-days of testimony in the community of Rankin Inlet, witness after witness denounced the lack of services in the territory and the culture of silence in Nunavut that they say allows violence against women to fester unchecked.
"It's astounding to me that in a territory with such a high level of violence there's not more organized support for families moving through the system," said Janet Brewster testifying on Thursday about the death of her aunt Sylvia Lyall by her common-law partner Pat Anablak.
Sophie Nashook, a witness from the community of Pond Inlet, testified on Wednesday that the death of her sister-in-law Della Ootoova may have been avoided had there been comprehensive, culturally relevant resources for victims of domestic violence
"There is nowhere to go, no shelter, no one to talk to, " Nashook said.
Lack of support in North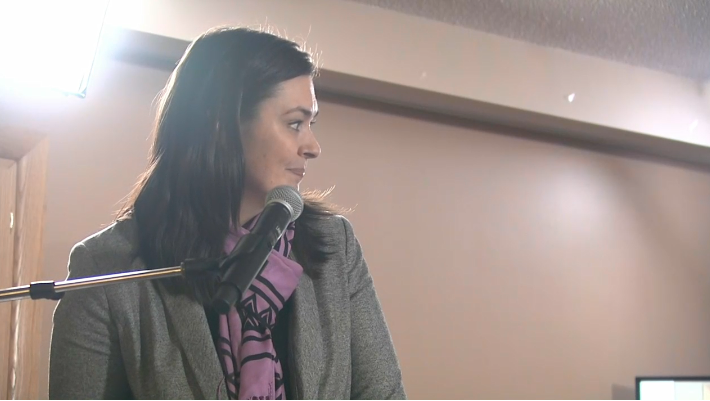 Few communities in Arctic Canada have permanent mental health workers or community-based programs providing ongoing care and support.
Instead, most communities have counsellors and social workers flown up from southern Canada to work on short, rotating contracts. Conversely, people are sometimes flown south for counselling in one of Canada's large urban centres.
Many Inuit say the vast majority of mental health workers from the South are well intentioned, but that they don't speak Inuktitut, often have only limited knowledge of Inuit culture, and that their limited time in the communities means there's no continuity of care.
But some witnesses called on their fellow community members to speak out more about the violence and abuse going on in their communities.
In her testimony on Tuesday Laura MacKenzie called childhood sexual abuse in Nunavut "a silent killer" that everybody is aware of, but that nobody talks about.
"Let's quit turning a blind eye what we know," she said. "I know this isn't easy to hear. It's not easy for me to say."
"Inuit men are  killing Inuit woman"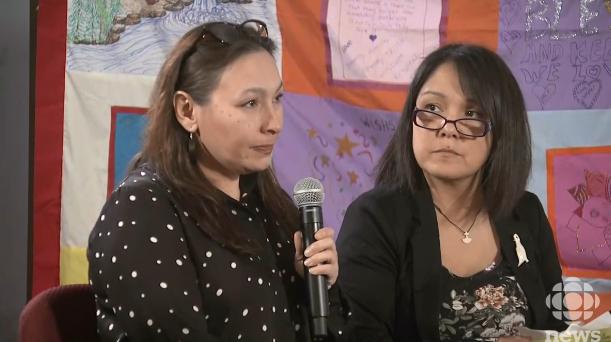 Witness Janet Brewster also urged the inquiry commissioners to include men in their examination of violence against indigenous women in Canada.
"Inuit men are killing Inuit woman," Brewster repeated several times during her testimony. "I know that's not an easy thing to hear.
"But we need to talk to them. Find out what led them to abuse."
National crisis
The National Inquiry into Missing and Murdered Aboriginal Women and Girls was set up by Prime Minister Justin Trudeau in 2015 after calls from many Indigenous leaders, groups and organisations to examine the high rates of violence against indigenous women in Canada.
Indigenous women make up 4 per cent of Canada's female population, but 16 per cent of all women murdered in Canada between 1980 and 2012 were Indigenous, the government says.
The inquiry's mandate is to examine and report on the systemic causes of violence against Indigenous women and girls as well as how investigations are conducted by authorities.
The Rankin Inlet hearings ran from February 20 to 22.
The inquiry travels next to Lower Post in the province of British Columbia.
Write to Eilís Quinn at eilis.quinn(at)cbc.ca
Related stories from around the North:
Canada: Lack of services in Arctic is killing Inuit, witnesses tell inquiry into violence against Indigenous women in Canada, Eye on the Arctic
Denmark: Nordics report high abuse levels against women, Radio Sweden
Sweden:  Reports of violent crime increasing in Sweden's North, Radio Sweden
United States: Survey finds violence against women widespread in Western Alaska region, Alaska Dispatch News