Christmas tourism to Finland's Arctic boasts fifth year of growth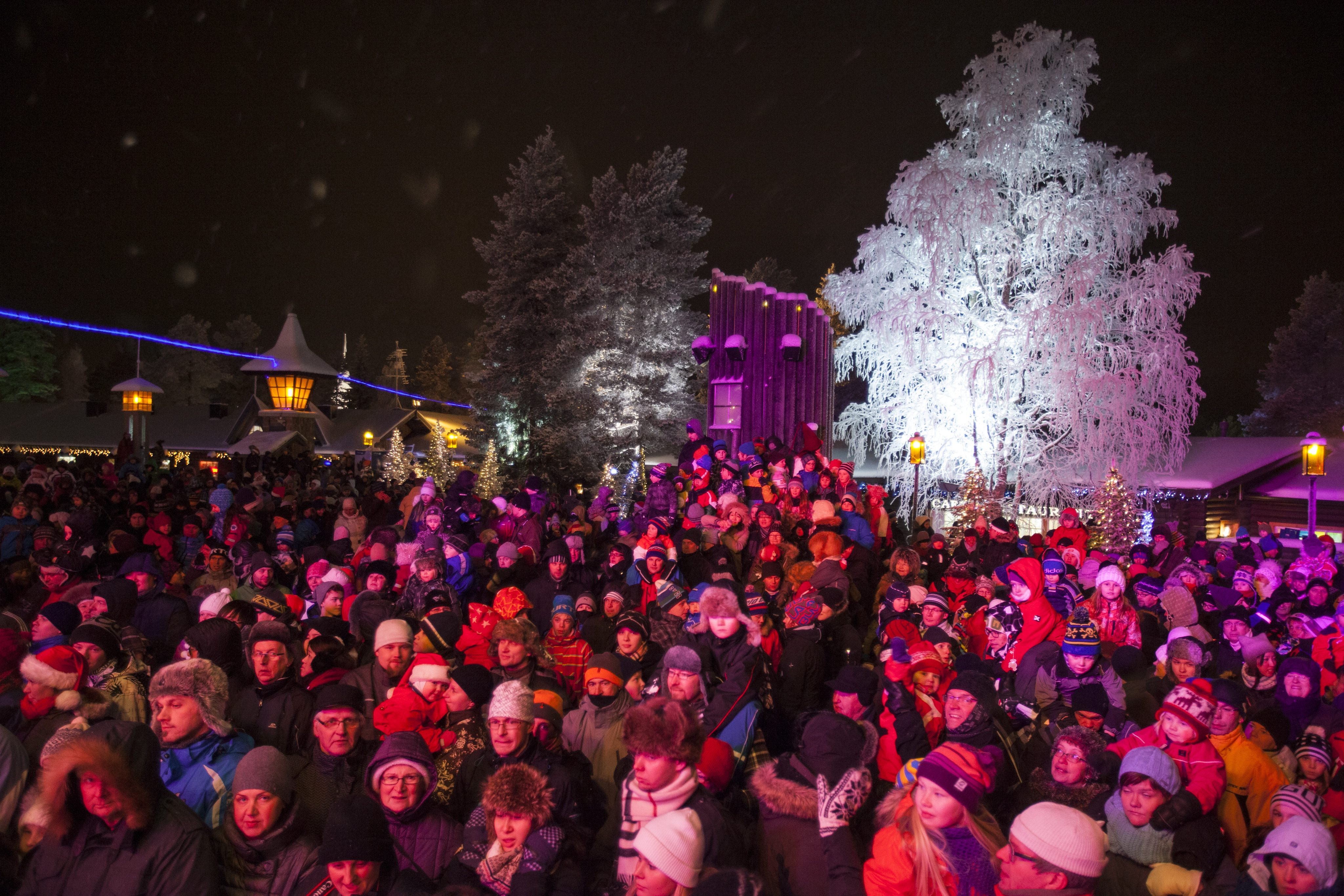 Holiday tourism to the north of Finland has exceeded expectations this year.
Charter flights to airports in Rovaniemi, Kittilä and Kuusamo brought in more foreign travellers than had been predicted in November. Lapland Safaris, a tour operator in Rovaniemi offering snowmobile, reindeer and dog sled adventures, attracted more British tourists in 2014 than in the previous year.
Finnish Lapland attracted even more foreign tourists this Christmas than in the previous year. Lapland's largest tour organiser Lapland Safaris' Marketing Director Rauno Posio says 2014 saw slightly more tourists from Great Britain and other European countries visit Lapland than last year.
While the number of charter flights to Lapland's airports was largely the same as in 2013, this year almost all the seats were full. This has been reflected in the number of tours sold.
"Things have conformed to our expectations, in other words, we have had a few percent points of growth on last year. Marketing in Britain in particular has been effective. Travel agents there sold charter flight packages until the planes were at capacity," says Posio.
Charter flights have more passengers
Forecasts in November estimated that close to 360 fully-booked charter flights would be arriving in Lapland and Kuusamo. The national airport administrator Finavia says this number may have even been surpassed.
Some 90 percent of the flights to Finland for the holidays were from Great Britain. This year Lapland Safaris hosted charter flight groups from eight different countries. Posio says this year's success in UK sales also bodes well for next year.
"I believe that all of Lapland had a good December this year. This is not only positive for this holiday season, but also for the next one. We tour operators will be expanding our sales capacity for next year."
Fifth year of successive growth
This year was the fifth year that holiday tourism in Lapland grew in the aftermath of the 2009 financial collapse. It will still take a while to work back up to the peak numbers of tourists recorded in 2008, and it could be that numbers like that may never be seen again. But still, the trend is good at the moment.
"The number of relative charter flights may be down on 2008, but there are more overnight guests because today's planes are bigger. Things are looking up," says Posio.
The New Year situation is also shaping up to be a bit rosier than the Lapps first expected. Despite a drain on Russian tourists owing to the rouble's collapse, an increase in tourists from Southern Europe has partly patched the hole.
"The decrease in Russian tourism will be most apparent around January 6 and 7, but that gap will be offset by other customer accounts. For example, we have more groups arriving from Asia and Italy than we've had in previous years."
Related stories from around the North:
Canada:  The environmental and social impacts of Arctic tourism, Eye on the Arctic
Finland: Nature tourism in North Finland drawing Chinese tourists, Yle News
Greenland:  Air Greenland plans another summer of Iqaluit-Nuuk flights, CBC News
Iceland:  Flights to Iceland to start next March from Edmonton, Canada, CBC News
Norway:  Currency drama has little impact on tourism in Barents region, Barents Observer
Russia:  Russia-Norway border traffic follows ruble downward, Barents Observer
Sweden: Air route links Norway, Sweden and Finland in Arctic, Barents Observer
United States: Warming may hurt and help tourism in Southeast Alaska, Alaska Dispatch