Canada moves to dilute Finnish proposal to ban dirty fuels in the Arctic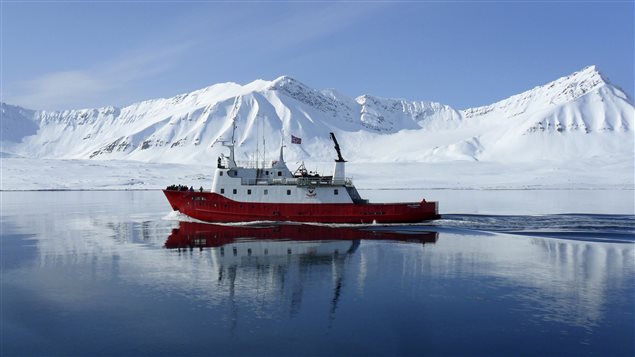 As the world maritime body prepares to consider a Canadian proposal to mitigate the risks of heavy fuel oil pollution in the Arctic, Ottawa is trying to water down a plan by Finland for an outright ban of the highly polluting fuel used by most ships plying the rapidly warming Arctic.
The International Maritime Organization (IMO), the United Nations' specialized agency that regulates maritime shipping, will discuss the issue of heavy fuel oils (HFO) used in the Arctic at the upcoming 72nd session of its Marine Environment Protection Committee (MEPC) that will take place in London in early April.
The use of HFOs is already banned in the Antarctic and several environmental and Indigenous groups are calling for a similar ban in the Arctic.
"A ban is the simplest and most effective mechanism for mitigating the consequences of a spill and reducing harmful emissions," said in a statement Sian Prior, lead advisor to the Clean Arctic Alliance, a coalition of international NGOs campaigning for a mandatory HFO ban.
Ban HFO by 2021, says Finland
Documents obtained by Radio Canada International show that as part of the discussion of the Canadian proposal, which was adopted at MEPC's 71 session in London last July, Finland has submitted a plan to the MEPC to ban the use and carriage of HFOs by ships in Arctic waters by 2021.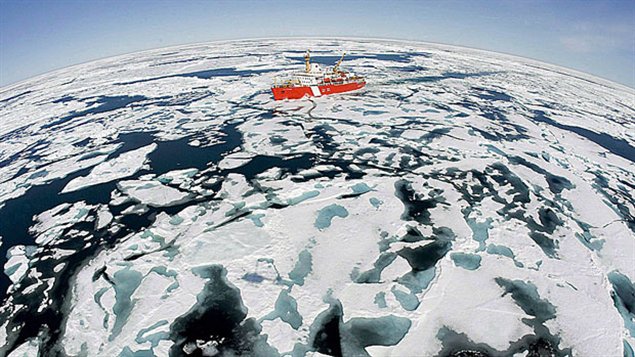 Finland's proposed ban, which would be mandatory for all ships to which the International Convention for Prevention of Pollution from Ships (MARPOL) applies, while operating in Arctic waters, is co-sponsored by Germany, Iceland, Netherlands, New Zealand, Norway, Sweden and the United States.
"A single HFO spill could have devastating and lasting effects on fragile Arctic marine and coastal environments," the Finnish proposal says. "In addition, Arctic shipping is projected to continue to rise, thus increasing the risk of a spill. For these reasons, the ban on HFO should be implemented as soon as possible, and any delay in implementation of the HFO ban by eligible ships should be short-lived."
Not so fast, says Canada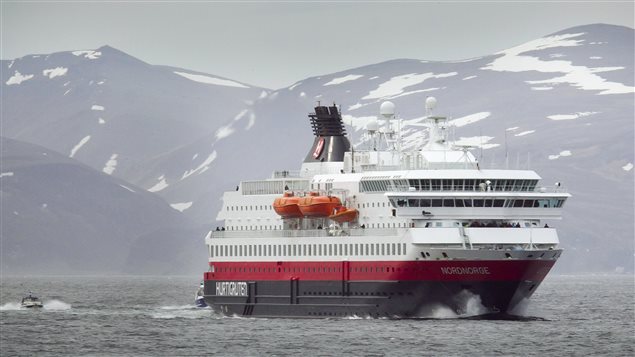 However, in a document submitted by Canada and the Marshall Islands in response to the Finnish proposal, Ottawa argues against rushing to an outright ban too quickly, suggesting instead that the committee should also take into account the potential adverse economic impact of increased shipping costs on northern Indigenous communities that depend on maritime resupply for most of their goods.
While agreeing that "the threat of an accidental oil spill in Arctic waters remains the most significant threat from ships to the Arctic marine environment" and that that "taking steps to mitigate the risk of oils spills and harm to the Arctic environment is the overall goal of this work," Ottawa urges the IMO to consider "economic and other impacts to Arctic communities associated with the restriction or phase out of heavy fuel in Arctic waters."
Officials at Transport Canada declined to comment on Canada's position.
Ottawa wants cost-benefit analysis
However, Andrew Dumbrille, senior specialist in sustainable shipping at WWF Canada who has taken part in past MEPC meetings and plans to attend the upcoming meeting in April, said it appears that the Trudeau government is signalling that it needs more time.
"My reading of it and talking to some officials is that Canada is still in favour of this moving forward and needs time to consult with stakeholders before committing to a full-on ban on the timeline that's been suggested by the Finland paper," Dumbrille said in a phone interview.
Dirty and cheap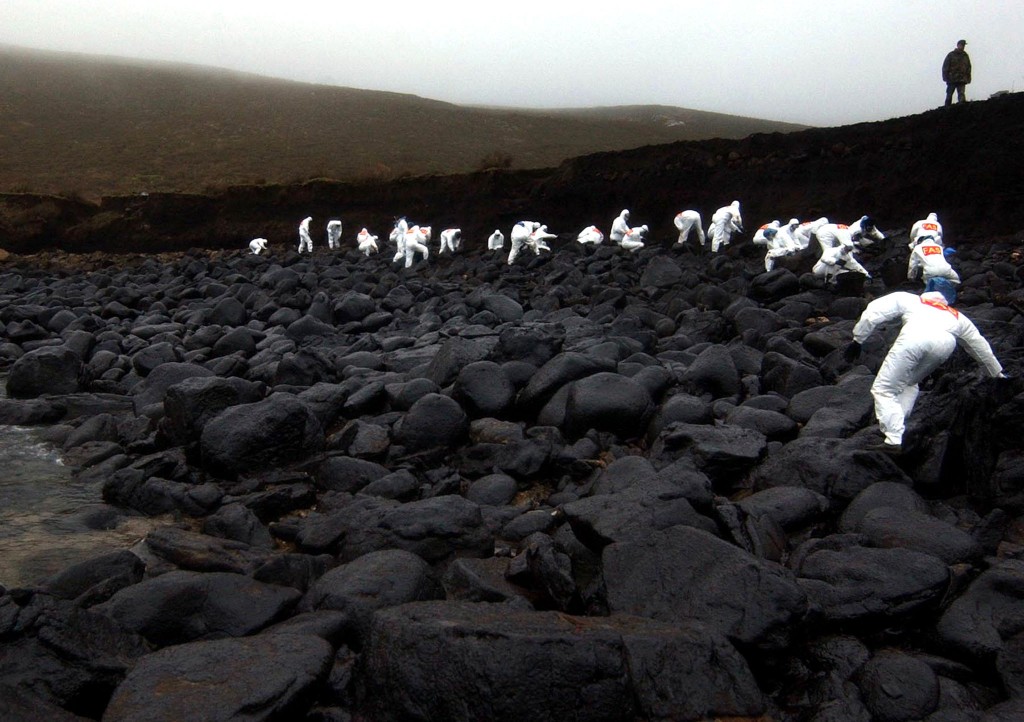 Heavy fuel oil, also known as bunker oil, is the cheapest, the dirtiest and most common fuel used in maritime shipping, Dumbrille said.
According to a report by the International Council on Clean Transportation (ICCT), heavy fuel oil – a thick viscous residual fuel that produces high amounts of soot, particulate matter and black carbon – was also the most consumed marine fuel in the Arctic in 2015.
Although only 42 per cent of ships in the Arctic waters covered by the IMO's Polar Code operated on HFO in 2015, these ships accounted for 76 per cent of fuel carried and 56 per cent of fuel transported in this region, the ICCT report said.
In addition to its toxicity, HFO is extremely viscous and breaks down more slowly in the marine environment than other fuels, particularly in colder regions like the Arctic, according to IMO documents.
"Studies show that while 90 per cent of HFO remains after 20 days in the ocean, marine diesel can take as few as three days to break down," the documents said.
HFO's persistence makes it more likely that any spill will eventually reach and pollute the shoreline, the report said.
Threat to Inuit livelihoods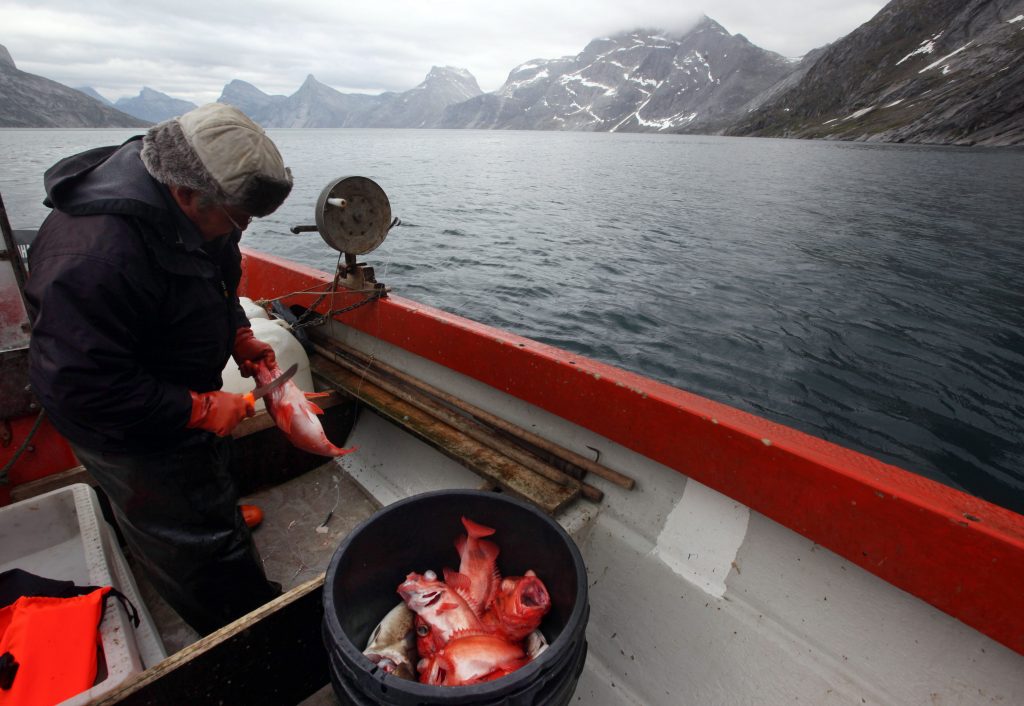 For these reasons environmental groups and Indigenous organizations are calling on the shipping industry to switch to alternative fuels such as diesel and liquefied natural gas (LNG).
Stephanie Meakin, senior science adviser at Inuit Circumpolar Council, said the health and well-being of Inuit are inextricably tied to the Arctic marine environment.
"HFO's are a threat to Inuit livelihoods, the health of Inuit and Inuit food security because HFO's are almost impossible to clean up in Arctic waters," Meakin said.
Switching to alternative fuels a costly proposition
A report commissioned by the Arctic Council's Protection of the Arctic Marine Environment (PAME) Working Group found that "significant risk reduction will be achieved" if the industry were to switch to distillate type of fuel, such as diesel, instead of relying on heavy fuel oil.
However, retrofitting existing vessels to operate on these new fuels is an expensive proposition and these alternative fuels are more expensive than bunker oil.
"Who is going to be burdened by those costs is still a question and nobody wants Arctic communities to be burdened with those costs," Dumbrille said. "Finding a pathway to phase out or ban heavy fuel oil without it burdening goods in Arctic communities is what everyone wants to do and the Canadian government needs to figure out that pathway and they haven't yet."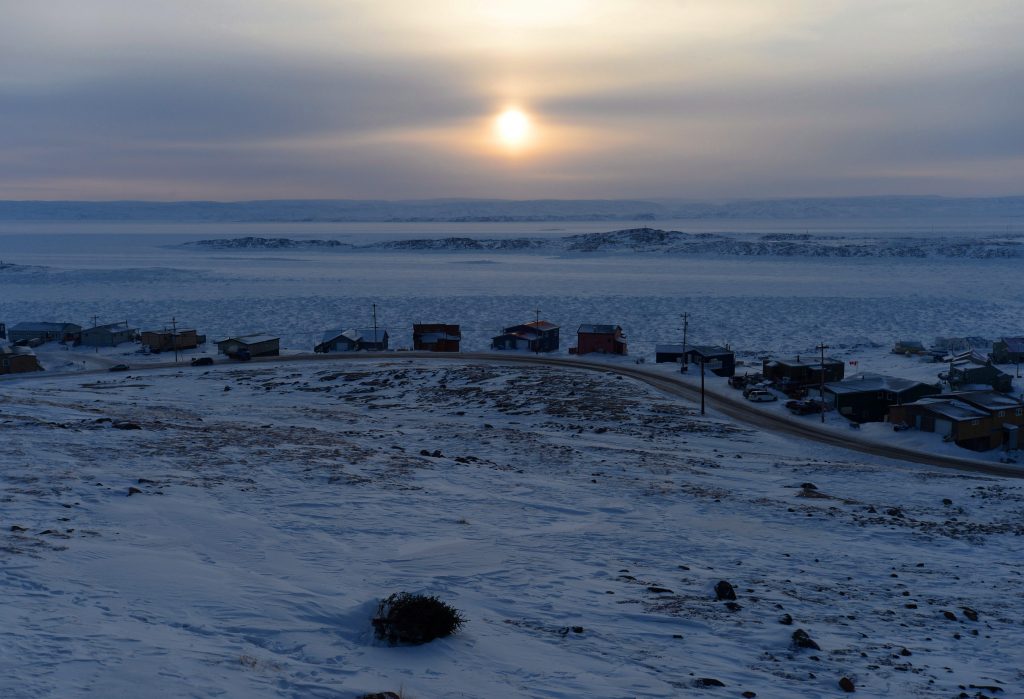 ICC is working with the federal government to reduce the dependence on HFO's, find cleaner fuel alternatives and to provide cost effective shipping for communities, Meakin said.
"ICC believes that any new environmental protection in the Arctic shouldn't economically burden communities and recognizes that policies need to be put in place to allow a transition away from polluting fuels such as HFO," Meakin said. "This will require supports that allow fuel re-supply and shipping companies to transition to cleaner and safer Arctic fuels without 'passing on' the increased fuel costs to customers in the north."
Sonia Simard, director of Legislative and Environmental Affairs at the Shipping Federation of Canada (SFC), said her organization, which represents and promotes the interests of foreign-flagged vessels sailing in Canadian waters, is not yet in a position to comment on the issue as it's still consulting with its membership.
Related stories from around the North:
Canada: Canadian proposal on heavy fuel oil in Arctic adopted by world maritime body, Radio Canada International
Finland: Finland looks to put education, environment at top of Arctic agenda, Yle News
Norway: Canada, France, Norway and Sweden express support for ban on heavy fuel oil in the Arctic, Radio Canada International
Russia: Breaking the ice with loads of Russian nuclear waste, The Independent Barents Observer
Sweden: Sweden wants lower emissions for new icebreakers, Radio Sweden
United States: World maritime body presents Polar Code to Arctic Council meeting in Alaska, Radio Canada International