Drilling in Norwegian Barents postponed due to dangerous gas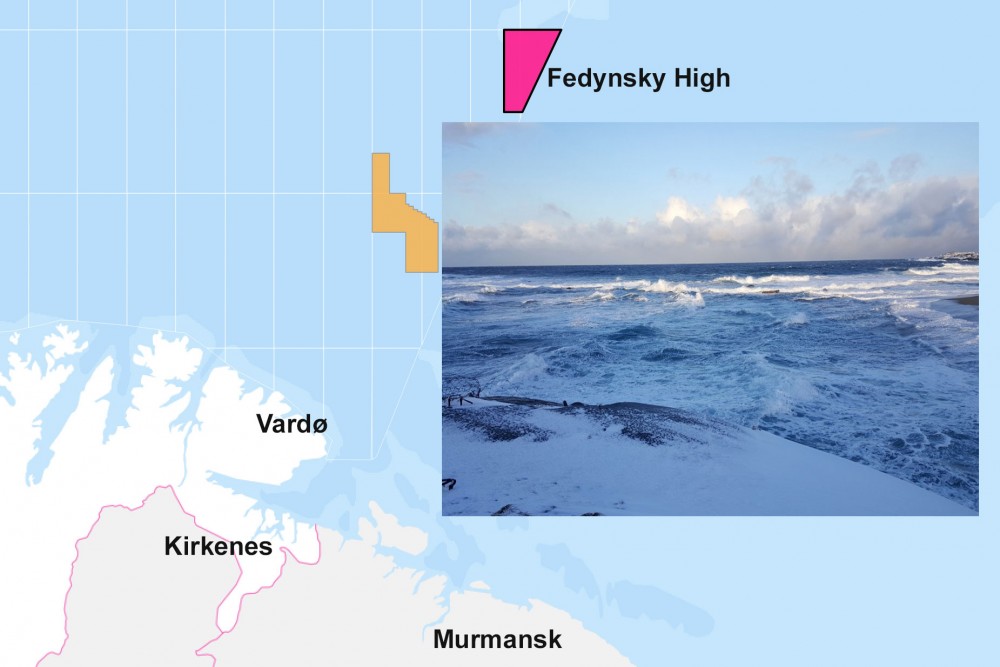 No drilling in 2018 as risk of toxic and flammable hydrogen sulfide in the ground needs to be checked out.
Aker BP spokesperson Ole-Johan Faret confirms to the Barents Observer that one of the most high profiled drillings for Arctic oil this year will be postponed.
"Stangnestind will be drilling in 2019. It was decided before Eastern," Ole-Johan Faret says.
Stangnestind is the first drilling at license 858 at the Fedynsky High, the field closest to Norway's maritime border to Russia in the Barents Sea. After the first seismic surveys in the area, the Norwegian Petroleum Directorate said there is a possibility of petroleum deposits in the area could span across the border between Norway and Russia.
Explosive gas
Aker BP says it is necessary to wait another year with drilling due to the risk of hydrogen sulfide in the ground. The gas is extremely toxic and flammable. If present in larger concentrations, the gas can be one of the most vicious and deadly hazards in the oil and gas industry.
Hydrogen sulfide also explodes easily.
"Aker BP postpones start up of drilling to secure enough time for thorough planning and availability of both a relief rig and adjusted equipment to the well," Faret explains.
"We have also initiated cooperation with other field operators experiencing similar challenges. We want to cooperate on incorporating the best standards for operational procedures."
A common problem elsewhere
Challenges with hydrogen sulfide in oil and gas fields are well known for the oil industry other places. However, operators on the Norwegian continental shelf have little experiences with dealing with the toxic gas.
Ole-Johan Faret ensures that Aker BP will compile with the best knowledge in the oil industry when planning for next year's drilling at Stangnestind on the Fedynsky High.
While Aker BP is operator at the field and holds a 40% share, Russia's largest private owned oil company, Lukoil, holds a 20% share. The same goes for Statoil and Petora.
Across the maritime border at Fedynsky High, ENI and Rosneft have teamed up for joint exploration, but current sanctions imposed by the EU put a ban to all European participation in offshore Russian Arctic oil drillings.
Rosneft has already carried out seismic works in the area, but ENI's future participation is unclear under the current sanctions regime.
Delays for Statoil as well
Statoil, Norway's partly state owned oil major, last week told the Barents Observer that it will postpone one of two planned 2018-drillings in the eastern sector of the Norwegian Barents Sea till next year. Depending on available rigs, either Korpfjell or Gjøkåsen will wait till 2019.
Last year, Aker BP said the company would drill two licenses in the Barents Sea in 2018. The Stangnestind in the east and the Svanefjell prospect in the west.
"Svanefjell will be drilled this year with start in May," Ole-Johan Faret says.
Related stories from around the North:
Canada: Baffinland mine ships record amount of iron ore in 2017, Radio Canada International
China: China wants in on Russian wind park project, The Independent Barents Observer
Finland: Finland prepares for 'nightmare' wintertime Baltic oil spill, Radio Canada International
India: Russian Arctic natural gas comes to India, The Independent Barents Observer
Norway: Bad prospects may slow down Statoil in Norway's Barents, The Independent Barents Observer
Russia: Russia's Arctic platform to double oil production, The Independent Barents Observer
Sweden: Another dry well in the Barents Sea for oil company Lundin, The Independent Barents Observer
United States: Economist sees big role for US oil & LNG, but finds hurdles in Arctic, Alaska Public Radio Network