Alaskan Senator cites rural Alaska in vote supporting "net neutrality"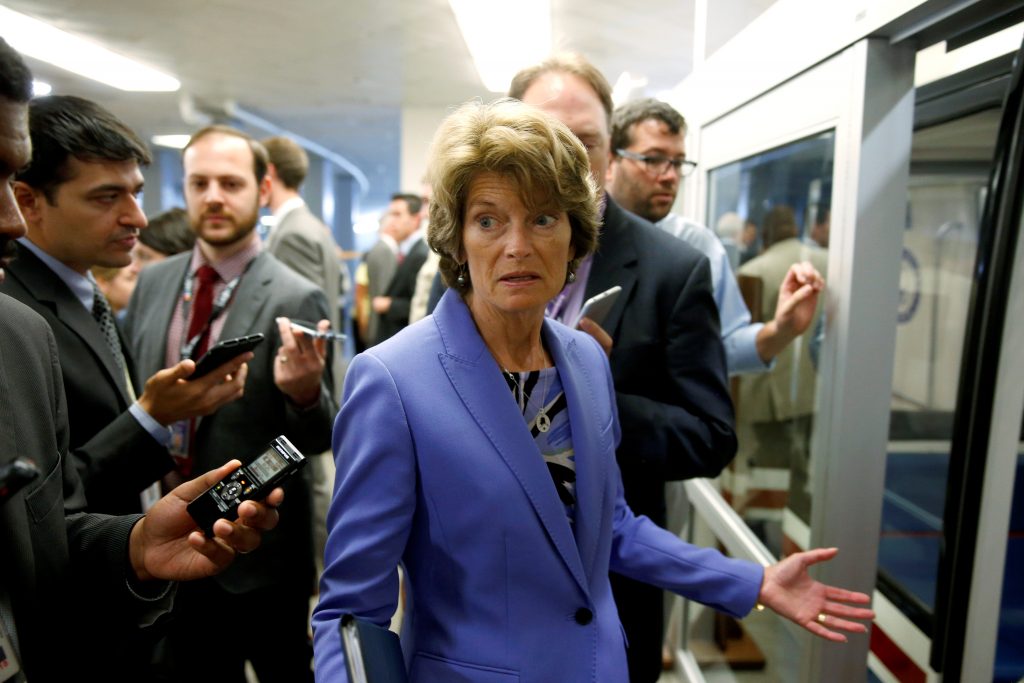 Alaska Sen. Lisa Murkowski joined two other Republicans who broke GOP ranks to vote with Democrats on Wednesday in an effort to protect an Obama-era rule on "net neutrality."
The Federal Communications Commission repealed the net neutrality rule in December after heavy lobbying by telecommunications companies. The FCC decision would go into effect next month, removing a ban on internet providers blocking or slowing down certain content.
But Murkowski and her fellow Republican senators Susan Collins of Maine and John Kennedy of Louisiana made the vote 52-47 to block the FCC's repeal.
In a recorded statement, Murkowski said internet regulations should not shift depending on who runs the FCC.
"I voted to pass this resolution today so that we can reset the discussion and really move beyond the politics that are at play here," Murkowski said.
Worries for rural Alaska
Murkowski also said she supported the resolution because of rural Alaska's unique reliance on internet access.
"In Alaska, at stake are rural health clinics and schools that rely on life-saving tele-medicine services and access to educational resources," Murkowski said. "Tele-health and tele-education in Alaska are not just important, it's critical."
Murkowski said she wants to see legislation to prevent internet service providers from blocking certain sites or throttling down speeds.
Alaska's other senator, Dan Sullivan, said he agrees with that. But Sullivan split with Murkowski and voted against the resolution.
In a written statement, Sullivan said he thinks repealing the rule will remove a regulatory burden on Alaska telecommunications companies and encourage infrastructure investment.
However, keeping the rule intact is still seen as a long shot. It's unlikely to get support in the Republican-controlled U.S. House, or to survive the veto pen of President Donald Trump.
Related stories from around the North:
Canada: New online counselling chat service available for Canada's Indigenous people, Radio Canada International
Finland: Where are Finland's fastest internet connections? (hint, not in the North)
Norway: Two new satellites to boost Norway's Arctic internet, The Independent Barents Observer
Russia: Russia to link military installations with trans-Arctic cable
Sweden: Concern over quality as fiber net expands in Sweden, Radio Sweden
United States: Ex-CEO charged with fraud in Alaska broadband project, Alaska Public Media