Interview – How a new wave of Indigenous cinema is changing the narrative of Canada

It's being called the "new wave" of Indigenous cinema.
Indigenous filmmakers got a boost in 2018 with the creation of the Indigenous Screen Office, an organization helping Indigenous media makers develop their content.
The National Film Board is also doing its part, by allocating 15 per cent of production spending to Indigenous-directed projects and launching a massive free online library of more than 200 films by Indigenous directors.
Three of the leading voices in Canada's Indigenous cinema scene sat down with The National to talk about the new cinematic wave and its cultural impact:
Lisa Jackson (Anishinaabe), award-winning director of the virtual reality film Biidaaban: First Light
Alethea Arnaquq-Baril (Inuk), award-winning producer/director of Angry Inuk
Jesse Wente (Ojibwe), director of the Indigenous Screen Office
Read excerpts from the conversation, and watch Duncan McCue's panel discussion feature from CBC's The National:
---
'Nothing about us, without us'
Duncan McCue: Let's start with an old question, the "Dances with Wolves" question. Do films about Indigenous people need to be made by the community, or is it good enough to have content out there in theatres?
Lisa Jackson: Indigenous films need to be made by Indigenous people, and I'll tell you why.
When Dance With Wolves came out — even though it was a white man here to save the Indigenous community and there were problematic things about that movie — Indigenous people were so happy to see themselves portrayed for once as not murderous or oversimplified, that they flocked to that movie.
Now, in 2018, we have many more Indigenous filmmakers and many more stories to tell.
Alethea Arnaquq-Baril: I totally agree … we're at a point now where so many films have been made about us, without us, that they're just telling the same stories over and over again.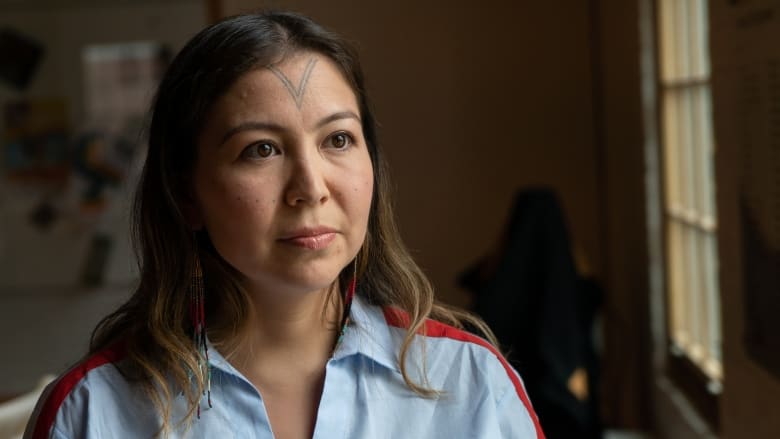 Duncan McCue: Couldn't the argument be made that it's part of reconciliation to have non-Indigenous directors and non-Indigenous film crews telling Indigenous stories?
Jesse Wente: But who gets enriched by that?
Stories are important, but let's also think who gets enriched, who gets to have careers, who gets further?
Authorship in cinema is dictated by who the creators are, not who is on the screen. That means that throughout history, 99 per cent of films about Indigenous people have not been made by us. We deserve that opportunity as much as anyone does.
Indigenous filmmakers face barriers
Duncan McCue: Then, what are the barriers facing Indigenous filmmakers?
Lisa: Filmmaking is expensive, versus writing a book or painting a picture.
Whenever you have a high barrier to entry — meaning you need a lot of money to make this product — you get institutional ceilings where people who have not been in the mainstream have not had the access to power, not had access to funding, not had all the personal connections through the way that they grew up.
People on the outside of that over-culture are reaching these ceilings.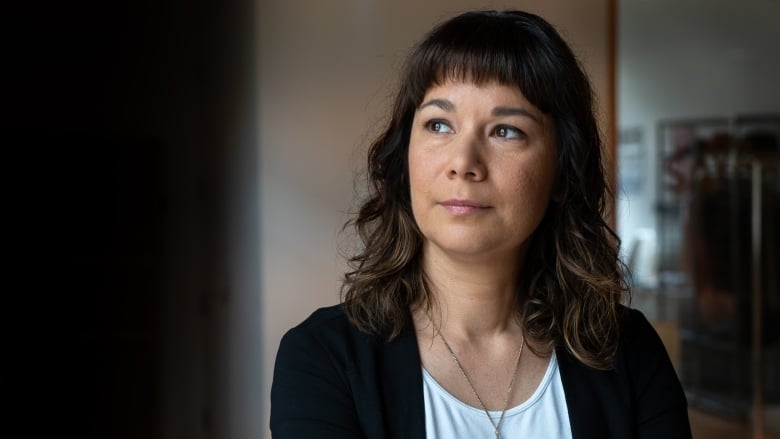 Alethea: I've been doing this 15 years, and I don't know how many times I've been told, 'Oh, we're already doing an Indigenous story this year.'
So, that's a barrier. The fact that we're just a spice sprinkled throughout. We can't be more.
Jesse: Even when CBC introduced their latest schedule of shows, there are more shows about Indigenous people made by non-Indigenous people than there are shows made by Indigenous people.
That is an ongoing issue that we need to overcome if we ever expect to get Indigenous stories any space on screens.
Narrative sovereignty
Duncan McCue: How might the narrative change as we see more and more Indigenous filmmakers?
Lisa: When I look at non-Indigenous-made films about Indigenous people, I see so much missing. You know, they might be well intentioned, trying to do the right thing, aiming towards reconciliation, but … we do not see our cultures on the screen.
So, I think the opportunity there is to have better stories, more complex representations of our culture, more complex representations of the journey that we're on as a Canada moving towards a reconciled future.
Duncan McCue: Take a film like Atanarjuat: The Fast Runner. What kind of impact did that have for the Inuit narrative?
Alethea: It's huge. When I was researching traditional tattoos at the time, so many — even Inuk — had no idea that they existed.
Then Atanarjuat came out and suddenly everyone knew what Inuit tattoos looked like.
That was a really powerful experience for me, as an Inuk, when it comes to Inuit identity, but also as a filmmaker. Atanarjuat is one of the most popular Canadian films of all time. It's just not an argument that these films won't be successful anymore.
Alethea Arnaquq-Baril talks to Duncan McCue about what Atanarjuat: The Fast Runner has meant for Aboriginal film in Canada:
Human connections
Duncan McCue: It seems that Indigenous films don't only have to entertain people. They also have to be political. They have to educate Canadians. Will we get to a time where an Indigenous filmmaker can just do a rom-com?
Jesse: Yes. But ultimately, for me, this is about us being human. There are real pressing issues in our communities that require that Canada sees us as human if they're ever going to be addressed. Art is one pathway to create those human connections.
So, to me, this isn't just about these incredibly talented artists and telling our stories on screens. It's [what] the connections that get those stories on screens and into Canadian homes will mean for real life issues — life and death issues — our communities are facing right now.
Maybe that can contribute to solving those long-term — and finding a new Canada that tells different stories about itself and the people that live here — and move forward in a more human way.
Jesse Wente, the director of the Indigenous Screen Office, tells Duncan McCue that Canada, "has a real struggle with seeing Indigenous people as human":
Related stories from around the North: