Elderly most vulnerable to Finland's heatwave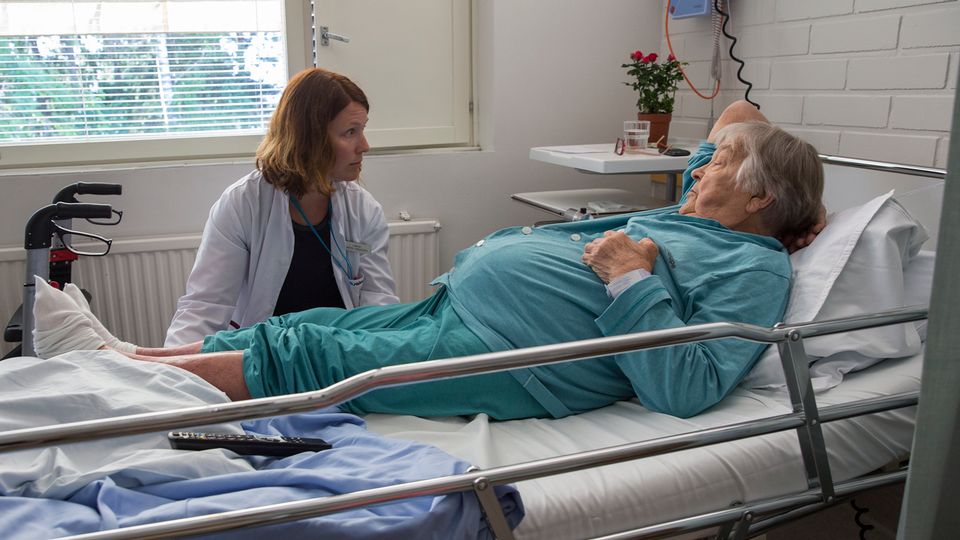 With temperatures in Finland forecast to reach as high as 34C on Tuesday, the National Institute for Health and Welfare THL is reminding the public that hot weather is especially hard on people over the age of 75.
A Finnish study published in 2014 found that hot weather increases deaths in this age group by up to 21 percent. It also found that the health impact of a heat wave is more pronounced among women than men.
The effectiveness of the temperature-regulating system of the human body decreases with age. On hot days, the risk of death from hyperthermia, that is dangerously elevated body temperature, is significant for people with cardiovascular or respiratory diseases, neurological disorders and mental health problems.
Statistically, living alone also increases the risk of heat-related death.
Those in elderdly care facilities at risk
Health officials say that during the heat wave Finland is currently experiencing, the residents of elderly care facilities are at especially high risk. In June, during the summer's first extended period of high summer temperatures, the THL issued a detailed advisory on the subject to care facilities nationwide.
The air source heat pumps are hard at work keeping indoor air cool at the local healthcare centre in Kaavi, North Savo, right now. The building's south-facing windows have awnings to shade windows and there are table fans for work spaces and patients' rooms.
"So far, it hasn't got too cool, though," laughs ward nurse Anita Paleologos.
Staying hydrated vital
Long periods of high temperatures are often also reflected in an upswing in emergency first-aid calls. Jouni Kurola of the Kuopio University Hospital points out that this can be caused by age as well. Feelings of thirst also decline with age.
Mervi Riekkinen, one of the doctors at the Kaavi healthcare centre Kaavi, says she sees older patients suffering from dehydration from time to time. Often, this is simply because they forget to take fluids.
"Nowadays you see a lot of people carrying bottles of water. Then there are those who don't know how to anticipate their needs," notes Riekkinen.
The problem can be exacerbated by alcohol, which in excess causes dehydration.
"Alcohol consumption has clearly increased," says Riekkinen.
Related stories from around the North:
Canada: Feds announce funding to tackle climate change in Inuit region of Atlantic Canada, Radio Canada International
Finland: As Finland's temperatures rise, so does the threat of toxic algae, YLE News
Norway: Northern Barents Sea warming at alarming speed, The Independent Barents Observer
Russia: Record heatwave in the Arctic, The Independent Barents Observer
Sweden: Sweden calls for volunteers to help fight raging wildfires, Radio Sweden
United States: Rapid Arctic warming is increasing the frequency of blizzards in U.S. Northeast: study, Radio Canada International