Finnish trains delayed as heatwave overtakes air conditioning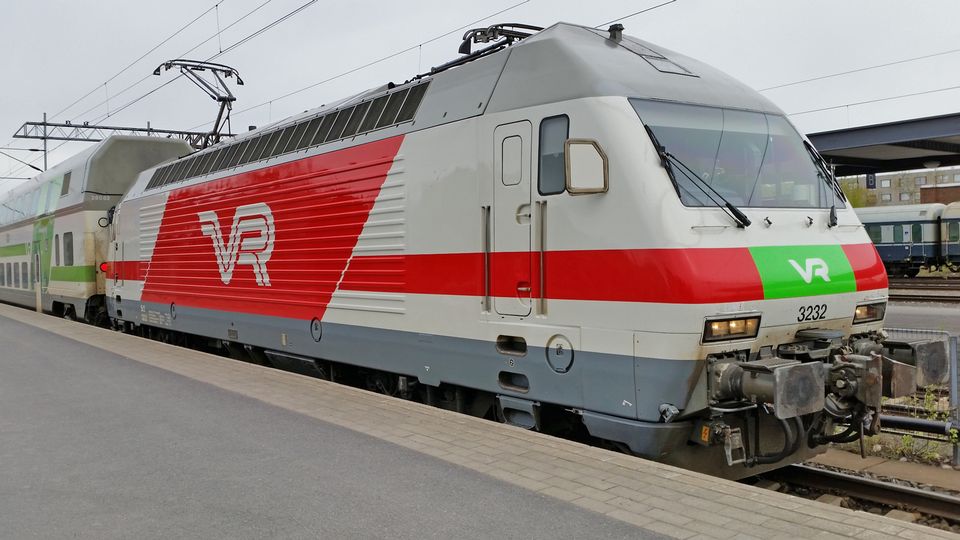 Train traffic in Finland has been experiencing delays owing to problems caused by the current heatwave.
VR, the Finnish Railways, has been forced to pull carriages with non-functioning air conditioning systems. Passengers have been asked mid-trip to move to a cooler carriage — if there's one on the train.
Each carriage has its own air conditioning system, which is why the temperature can fluctuate from carriage to carriage on the same train.
VR Traffic Information Manager Martti Uusinarkaus says the equipment is similar to that found in a car, as it employs the same method of using outside air for its cooling system.
"If the temperature outside is +30 degrees Celsius, the air conditioning doesn't work as efficiently as it does during cooler weather," says Uusinarkaus.
Unbearable temperatures pose health and safety risks
The variable functionality of air conditioning systems has also affected locomotives, especially in freight transportation. Unavoidable delays have occurred when a train has had to stop and wait for its locomotive to cool down.
According to Uusinarkaus, overheating doesn't cause any safety issues such as braking failures or affect the electronic control panel.
However, when the temperature in the driver's cab rises above 40 degrees Celsius, it must be changed as the intense heat poses a health and safety risk for the train driver.
Uusinarkaus also recommends that passengers drink plenty of water and not be shy about contacting staff if they start to feel unwell.
"We're keeping an eye, especially on the elderly and very young passengers. If the air-conditioning is not working properly and the heat rises we try to redirect them to a cooler place," he says.
In Eastern Finland one train was delayed for several hours when a passenger train's compressor overheated and the locomotive had to be completely changed.
Related stories from around the North:
Canada: Feds announce funding to tackle climate change in Inuit region of Atlantic Canada, Radio Canada International
Finland: European Arctic swelters under tropical temperatures, breaks heat records, The Independent Barents Observer
Norway: Northern Barents Sea warming at alarming speed, The Independent Barents Observer
Russia: Record heatwave in the Arctic, The Independent Barents Observer
Sweden: Italian water bombers assisting Sweden in fight against spreading wildfires, Radio Sweden
United States: Rapid Arctic warming is increasing the frequency of blizzards in U.S. Northeast: study, Radio Canada International