European Arctic swelters under tropical temperatures, breaks heat records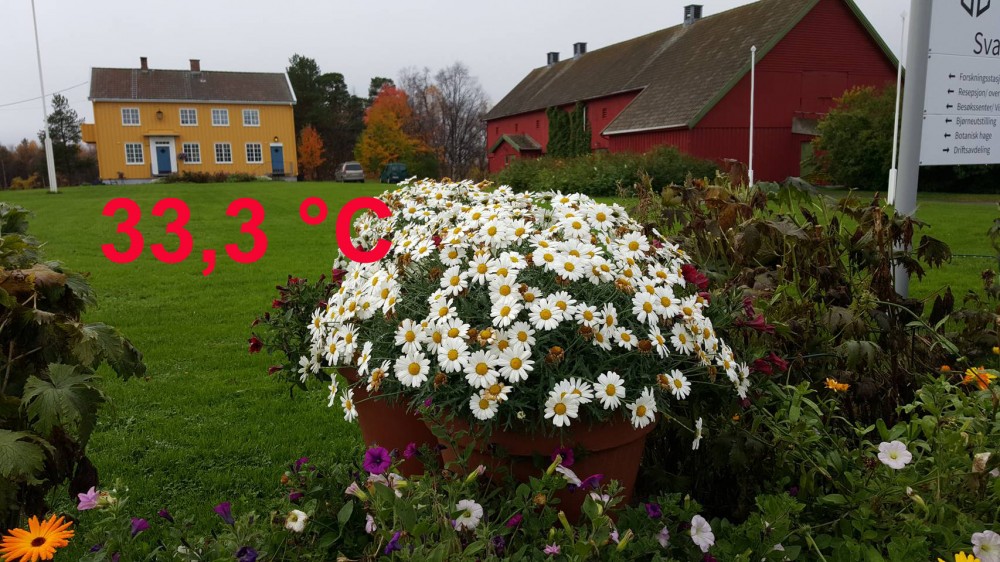 Red-hot Barents region: Record-breaking heat at several locations in northernmost Norway, Finland and Russia Wednesday evening.
Svanhovd environmental center in the Pasvik valley, just on Norway's border to Russia, measured 33,3 °C at 5 pm. That peaks the old record of 33°C measured at Banak airport in Lakselv on July 22nd, 1988.
Finnmark is Norway's northermost county.
Also Kevo, in Finland's northeastern corner set all-time high for Lapland with 33 °C. Inari had 31 °C, while Rovaniemi measured 32 °C.
A number of observatories in Northern Norway peaked over 30 on Wednesday, the weather service yr.no reports on twitter. Alta reported 33°C, Mo i Rana had 32,4 °C, Tysfjord in Nordland county had 33,7 °C and even Båtsfjord, on the normally cold-windy Finnmark's Barents Sea coast measured 30 °C.
Records nearly broken in Arctic Russia
On Russia's Kola Peninsula, weather stations recorded 31,7 °C in Murmansk at 3 pm. That is slightly less than the previous record of 32,9 °C measured on July 9th, 1972, regional news online B-Port informs.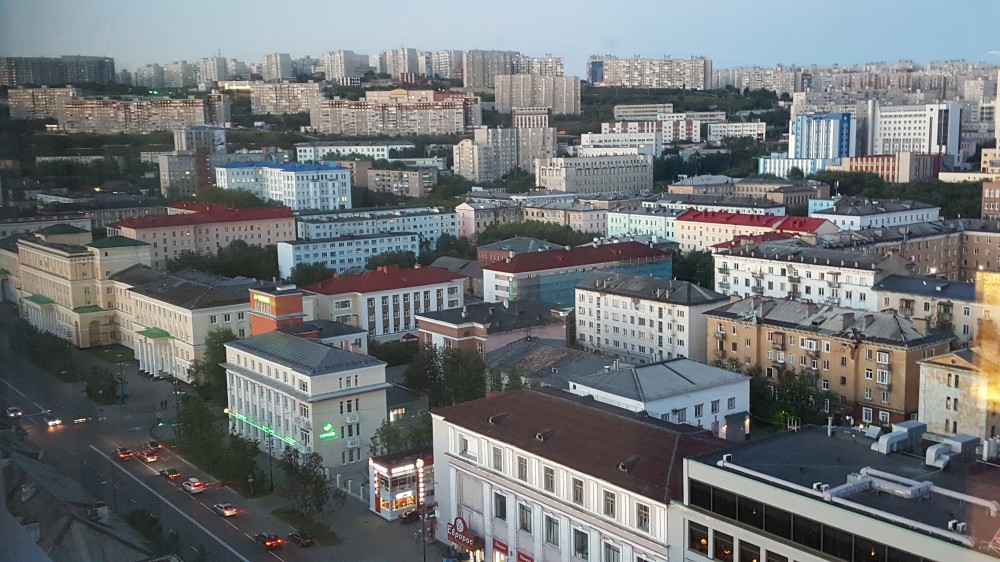 Teriberka, the small famous fishing village north of Murmansk, measured 26 °C. That's the same as in Alicante, Spain on Wednesday afternoon.
Entire inner parts of northern Scandinavia and the Kola Peninsula have experienced an exceptional heat over the last 2-3 weeks, and now, also Nordland and Troms on coast to the Norwegian Sea can feel the heat. Bodø, a town just north of the Arctic Circle, could for the first time since measurements started in 1953 see temperature over 30 °C.
Norwegians name nights when the temperature doesn't drop below 20 °C between Midnight and 8 am as a "tropical night". @Meteorologene (The Meteorological Institute's Twitter account) could Thursday morning inform about seven locations in Troms and Finnmark qualifying for "tropical night". Makkaur fyr far north on the Varanger Peninsula had a minimum temperature of 25,2 °C. The others over 20 °C were Båtsfjord, Alta, Øksfjord, Lyngen and Kirkenes.
The heat wave will continue for some more days, yr.no tells.
Related stories from around the North:
Canada: Feds announce funding to tackle climate change in Inuit region of Atlantic Canada, Radio Canada International
Finland: Elderly most vulnerable to Finland's heatwave, YLE News
Norway: Northern Barents Sea warming at alarming speed, The Independent Barents Observer
Russia: Record heatwave in the Arctic, The Independent Barents Observer
Sweden: Italian water bombers assisting Sweden in fight against spreading wildfires, Radio Sweden
United States: Rapid Arctic warming is increasing the frequency of blizzards in U.S. Northeast: study, Radio Canada International