Ahiarmiut Inuit and Canadian government reach settlement for forced relocations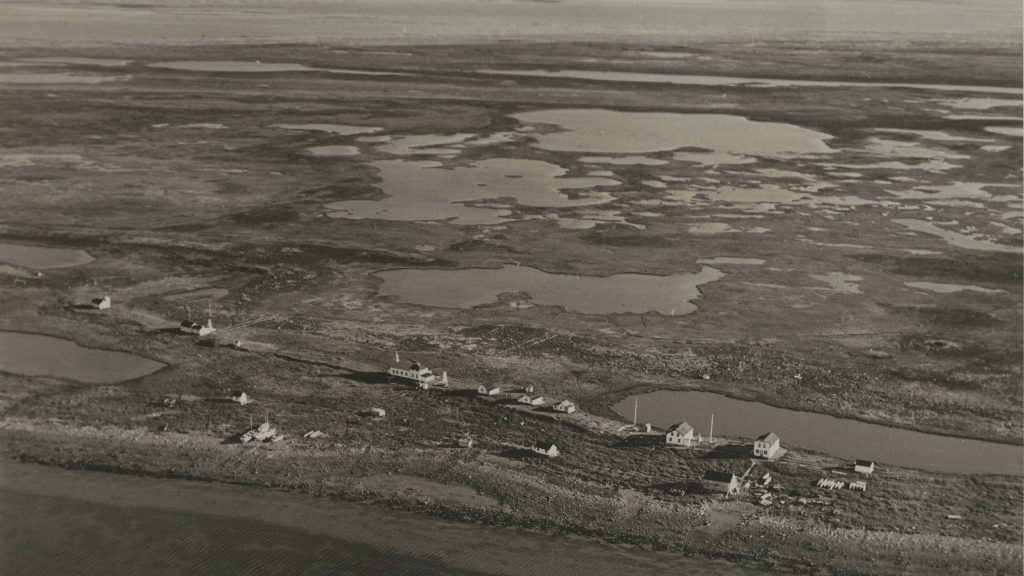 The Ahiarmiut and the Canadian government have come to a settlement agreement of $5 million for forced relocations of the Ahiarmut between 1949 and 1959.
David Serkoak, president of the Ahiarmiut Relocation Society, has been working on this settlement for more than 20 years. He started by interviewing survivors of the relocations, and collecting information on what exactly happened.
It started in about 1949, when the government relocated residents of Ennadai Lake to Nueltin Lake, in southern Nunavut (northeast Canada). Serkoak said a few years after the move, his people decided to trek back to Ennadai Lake.
But that was short-lived, as the Canadian government moved them again, this time to Henik Lake.
"This time there was no return," said Serkoak.
"I think this is where most of the terrible ailments took place, where some people died of starvation, cold exposure, two men died by murder, and all these terrible things were happening fast."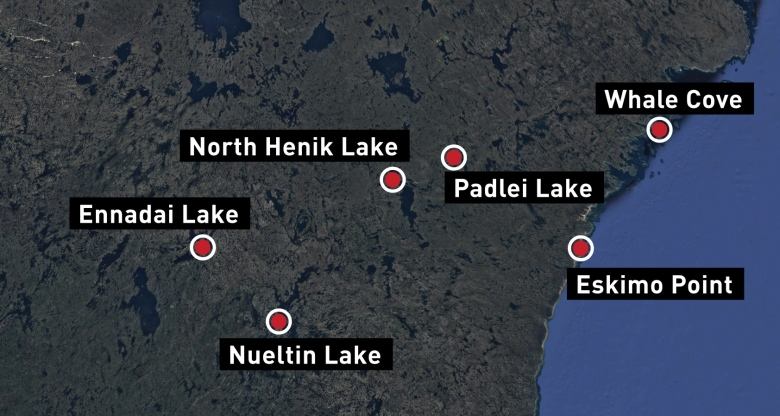 Serkoak said then the community decided to move to Padlei Lake, which was closer to a Hudson Bay trading post. Then they were brought to Eskimo Point, and put into igloos made by the RCMP, Canada's federal police.
'I hit a wall'
Serkoak said it's been a hard road to reach a settlement, but worth it.
"I could've just dropped the file a long time ago, and I hit a wall many times," said Serkoak.
But, he said, "It's not for me, it's for my late parents. It's for other Ahiarmiut that never had a chance to question anyone and just accepted what they were told."
I'm frustrated that it took this long. But at the same time it's done.
Steven Cooper, Ahiarmiut Relocation Society's lawyer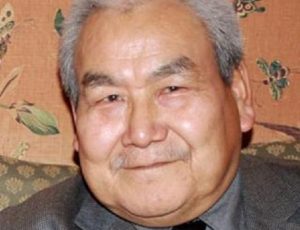 "To see the conclusion, or close to the conclusions, really uplifts my spirits to see the happiness of people among me."
Serkoak said there will be two categories of people who will get some of the settlement money — people who were a part of the relocations, and the children of people who were relocated.
The compensation
People who went through the relocation will get $100,000 each; there are 21 people left in this category. Steven Cooper, the society's lawyer, said when the claim was originally filed there were 27 in this category.
Each child will get $3,000; this group is significantly larger, with about 164 people.
Serkoak said there is only one survivor who was an adult during the relocations.
"It's the last parent alive today. I was very, very pleased to see her witness that," he said.
Apology 'in the works'
The group is also anticipating an apology from the government, which Serkoak said is "in the works." But he said he's not sure when that will happen.
"We're pressing hard for it because the money comes and goes, but the apology is what goes down in the history books," he said.
Serkoak has other plans for the settlement money as well. One is to prepare a two-day workshop in honour of next year's 70th anniversary of the relocations.
He wants to show the young people what the Ahiarmiut were like before the relocations, and to give them a snapshot of what happened.
Serkoak also plans to erect a small monument in Arviat (formerly Eskimo Point) to remember the relocations and honour the people who didn't make it.
With files from Jordan Konek
Related stories from around the North:
Canada: Canada moves to recognize NunatuKavut Inuit community in Labrador, Radio Canada International
Finland: Sámi school preserves reindeer herders' heritage with help of internet, Cryopolitics Blog
Norway: Norway and Sweden in quarrel over cross-border reindeer grazing, The Independent Barents Observer
Russia: Russia plans fenced parks to confine reindeer herding in Arctic, The Independent Barents Observer
Sweden: Report sheds light on Swedish minority's historic mistreatment, Radio Sweden
United States: Inuit leaders meeting in Alaska seek greater voice in governance, Radio Canada International