Treaty banning dangerous chemicals helped Arctic wildlife, study shows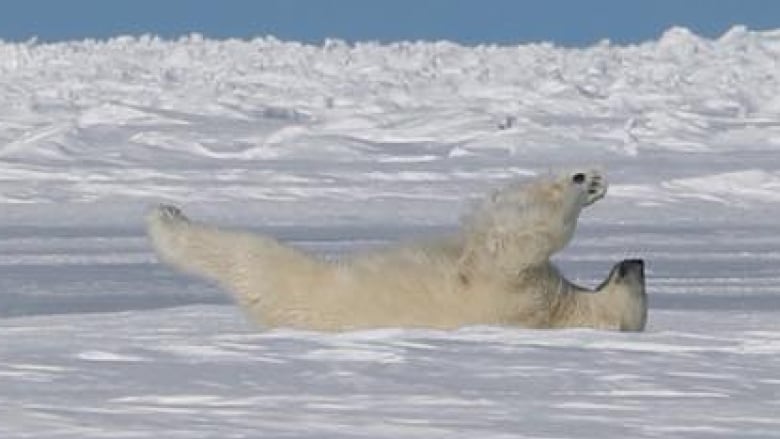 A new study shows that an international treaty has led to a decrease of some pollutants in Arctic wildlife.
It also gives scientists a better picture of how many years of data they need to reliably detect trends in these levels.
The study, called Temporal Trends in Persistent Organic Pollutants in Arctic Marine and Freshwater Biota, was published in the journal Science of the Total Environment.
Researchers focused on data from marine mammals, seabirds, marine and freshwater fish and blue mussels.
What is the Stockholm Convention?
In 2001, 152 countries signed onto the Stockholm Convention on Persistent Organic Pollutants, or POPs. The goal was to eliminate the use of these dangerous chemicals because they tend to accumulate in flora and fauna.
PCBs (polychlorinated biphenyls) and DDT are two commonly known POPs. PCBs have many industrial uses in things like electrical equipment. According to the U.S. Centre for Disease Control and Prevention, PCBs have a large range of toxic effects and can be carcinogenic or even lethal.
While many countries have their own biomonitoring programs to track POP levels in their own wildlife, the researchers in this study took all of the datasets they could get their hands on in the hopes of identifying trends.
"We need more than 10 years [of data] to have a to be able to evaluate if there's any change," said Robert Letcher, a senior research scientist with Environment and Climate Change Canada and one of the study's authors.
"We compiled over a thousand — only 12 per cent of them actually have the power to say reliably that what the trend is statistically supported by is actually happening."
There is good news — within that 12 per cent, Letcher found levels of harmful chemicals such as DDT and PCBs have reduced in Arctic wildlife.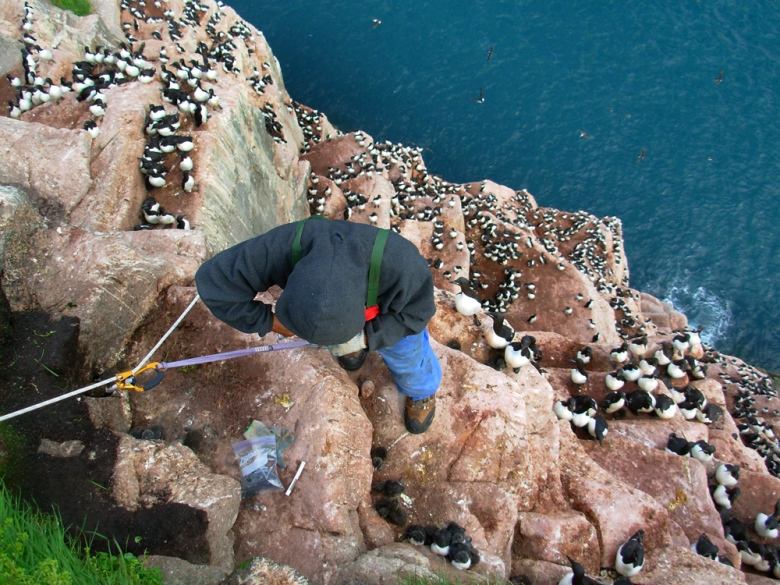 Interestingly, the data shows a precipitous drop in these chemicals just after the Stockholm Convention was ratified, then it levelled off.
According to Letcher, that could just be due to the fact the Stockholm Convention focuses mainly on production — not use — of these chemicals.
I think every country that is genuinely signed on …. is following the regulation.
Robert Letcher, senior research scientist with Environment and Climate Change Canada
"There's lots of sources where there's reservoirs of the chemicals," he said.
"For example they were used heavily in electrical capacitors as cooling fluids, so there's all sorts of depots out there […] that we largely don't know about."
U.S. has not ratified Stockholm Convention
Then, there's politics. Of all the countries that have signed on to the Stockholm Convention, one significant hold-out is the United States.
Not only that, but some countries have blocked the addition of certain chemicals to the treaty, which originally addressed 12 chemicals but has grown to 28 as of last year.
For example, perfluorooctane sulfonate — which can lead to birth defects, cancer and kidney damage according to the U.S. Environmental Protection Agency — isn't banned by the Stockholm Convention thanks to lobbying by the Chinese government.
"It would be nice if we could just do something and switch is just simply flicked," Letcher said. "But I think every country that is genuinely signed on […] is following the regulation."
The bottom line, according to Letcher, is there can never be enough data, and it's going to take generations of research to determine the effects of various pollutants on Arctic wildlife.
"As long as there are pollution issues we're going to have to keep track of things," he said.
"It's our responsibility to monitor and make sure that the levels aren't increasing […¸] to levels that could do harm to not just to the Arctic and Arctic wildlife […] but humans."
Related stories from around the North:
Canada: World Wildlife Fund raises alarm about harmful 'grey water' in Canada's Arctic, CBC News
Finland: Finnish president demands Arctic Summit to stop dangerous black carbon emissions, Yle News
Norway: Polar bears greatly exposed to toxic chemicals in eastern Barents Sea, The Independent Barents Observer
Russia: Russian Navy sends clean-up team to Arctic trash dump, The Independent Barents Observer
Sweden: Swedish icebreaker reaches North Pole for climate study, The Independent Barents Observer
United States: Trump administration to drop new "critical habitat" for endangered species designation, Alaska Public Media