Mother in northern Canadian village calls for change after baby waits days for medical care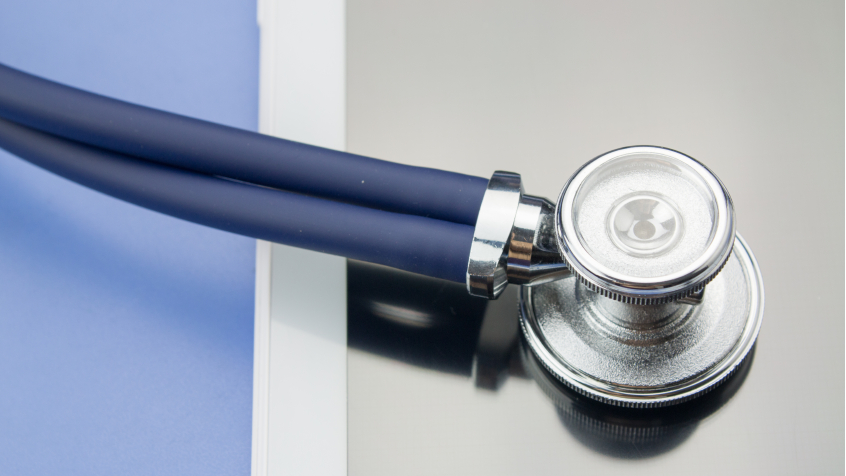 A mother from Canada's Northwest Territories (N.W.T.) wants the health-care system in Wrigley to change after it took days to get medical attention for her two-month-old son.
It started on Wednesday Sept, 19, when Amber Clillie noticed her baby Everett's temperature had risen to 38.7 C. She said she called her local health centre in Wrigley, but the phone rang with no answer. The call was directed to the Fort Simpson health centre.
Clillie, 23, said she spoke to a woman at the health centre, who instructed her to "put a cold cloth all over his body and give him Tylenol."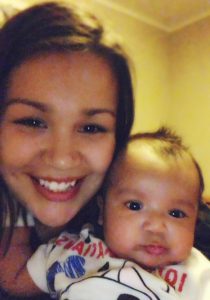 That's when Clillie explained that she only had infant Advil that expired in February. "She said, 'It's OK, but it's not going to help him as much,'" said Clillie.
She followed the nurse's instructions, but the next day Everett's fever had worsened. "His temperature went up to 39.6."
Sunday night medevac
Once more, she called the Wrigley health centre and was rerouted to the Fort Simpson health centre. A man answered the phone and gave her the same instructions. But this time, she said she wanted to speak to a doctor. The man said there was no doctor available except for in Yellowknife (territorial capital), and he would have the doctor call her.
He's only two months old. No baby should have to go through this at that age.
Amber Clillie, Mother
She said on Saturday a doctor called her and asked her to count Everett's breaths. Clillie said he was taking about 20 breaths every 15 seconds.
The doctor said he would send a medevac. She said it came a few hours later, around 2:30 a.m. on Sunday.
"They put him on those wires to check his temperature and it was just slowly going up point by point until it finally stopped at 39.6," she said.
She said the nurse on the medevac flight also checked Everett's oxygen levels, which were very low. When she saw the doctor in Yellowknife he told her that it was a good thing she called, because if she had waited another two hours, her baby's lungs would have collapsed, she recounted.
"This happens because we have no help in our community," said Clillie.
"I'm just like so mad about my own community… look what happened to my baby. He's only two months old. No baby should have to go through this at that age."
Everett has recovered and been discharged from the Yellowknife hospital. "He's smiling… he's eating good. Before then he'd only take one or two ounces and it would just come all back out cause he had that fever."
With her ordeal behind her and baby Everett, Clillie says she wants to see improvements to health care in Wrigley. She said it would be "amazing" if they could get a nurse in the community.
Clillie posted about her experience on Facebook, hoping it would help incite some kind of change.
Community asking for nurse
Nahendeh MLA Shane Thompson reached out to Clillie after multiple people tagged him in the post's comments, asking if she would like to take the issue up with the N.W.T.'s health minister.
Thompson said his office has already contacted the minister's office and now they need to get third-party consent forms.
Because of the territorial government's privacy bills, the minister can only access information about a resident if the resident agrees, said Thompson.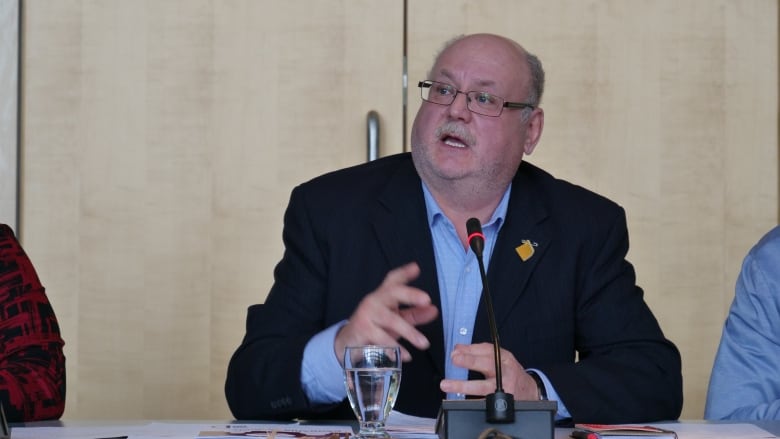 Thompson said he has heard from Clillie and now he would like to hear from the territorial government to find out what it says happened.
"I know the community has been asking for a nurse for a number of years, and even before my time as an MLA," said Thompson. "Unfortunately, certain communities… cannot get nurses."
He said in Wrigley there is a "layperson" on staff at the health centre. This is someone who has some training, but does not have a medical background.
Thompson said there are barriers for some N.W.T. communities that want nurses. "It's having the facility available to these nurses," making sure the nurses are safe, and making sure not to "burn out the staff."
These concerns are not specific to Wrigley, Thompson said.
Filing a complaint
As of now, nurses make scheduled trips to N.W.T. communities without one. Thompson did not know the exact number of trips the nurses make.
Thompson said he's looking into Clillie's story because he wants the health care system to work for all residents. And "it's an opportunity to learn from what happened and so we try to make sure it doesn't happen again."
Clillie said she will be filing a complaint with the territorial government's Health and Social Services Authority.
"I hope [Thompson] does change something for our community and other small communities," said Clillie.
The Health and Social Services Authority was not able to provide CBC News with comment as of Tuesday evening. The authority said it would not be able to respond to this specific case, as per the N.W.T. Health Information Act.
Related stories from around the North:
Canada: Infant mortality rate in Canada's Nunavut three times national average: report, CBC News
Finland: Doctor shortage in South, patient shortage in North during Finland's summer, YLE News
Sweden: Social Democrats lose Arctic stronghold over healthcare in Sweden's regional elections, Radio Sweden
United States: Community health aides, Alaska's unique solution for rural health care, Alaska Public Media