Northern nations pledge to reduce black coal emissions during Arctic biodiversity talks in Finland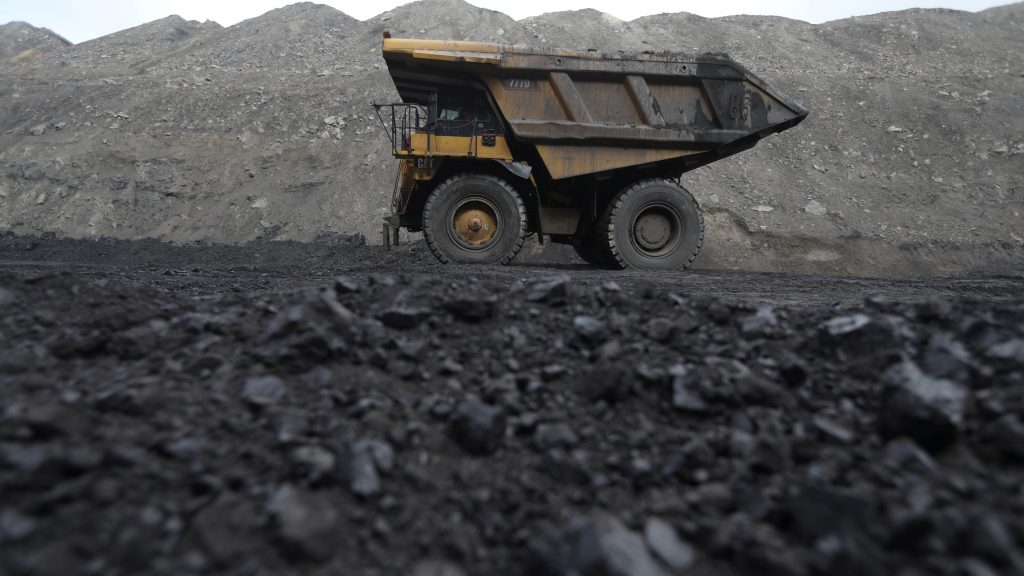 Environment ministers of Arctic states said Friday that they want to cut down on the use of black coal, which has been linked to accelerated warming of the planet and the melting of glaciers in the Arctic.
"The Arctic region warms up two or three times faster than the rest of the globe on average," Finnish Environment Minister Kimmo Tiilikainen said during a press conference at the recently-concluded Arctic Biodiversity Congress in Rovaniemi, Arctic Finland.
Eight environment ministers gathered in Rovaniemi on Thursday and Friday during the conference, which also included representatives of indigenous organisations as well as delegates from observer countries of the Arctic Council.
According to Tiilikainen, Arctic area countries will continue to work to minimise black coal emissions. Representatives of observer countries such as China and India are also being urged to join the push to reduce emissions.
Cleaner fuels at sea
The Finnish agriculture minister said that Finland wants to be at the forefront of cutting back on black coal emissions.
"Black coal emissions are short term and perhaps rather easy to reduce. Therefore they do not accumulate in the atmosphere in the same way as carbon dioxide but they can significantly speed up the melting of ice and snow," the minister noted.
He declared that Finland will resort to several measures to scale back on using black coal.
"By modernising power production facilities and reducing flares and flue gases arising from energy production, for example. In addition we can reduce emissions in marine traffic by transitioning to cleaner fuels. These [measures] will play a direct role in reducing black coal [emissions)," Tiilikainen explained.
Tiilikainen also said that Finland would not cut back on using wood for heating homes as part of its plan to rein in emissions.
"Heating homes with renewable wood is a very sustainable practice. We have no plans to limit it. Of course modern stoves and fireplaces can reduce black coal emissions. Wood is a better heating option than fossil fuels for example," he declared.
Incentives to upgrade stoves in Denmark
Tiilikainen's Danish counterpart, Environment Minister Jakod Ellemann-Jensen said that in his country a large proportion of emissions originating from homes comes from old heating stoves.
"We have a project underway in Denmark to encourage the upgrade of stoves. If you move into a new home, you must check whether or not it has an old stove. If it is older than 20 years, it must be changed," Ellemann-Jensen said.
Norwegian minister Ola Elvestuen spoke of a similar initiative in his country.
"Norway has also had a project ongoing for several years to make stoves operate in a cleaner way. We plan to step up this work in the future," Elvestuen noted, adding that Norway plans to ban the use of fossil-based oils for heating.
Environment ministers attended the meeting from Finland, Canada, Denmark, Iceland, Norway, Russia, Sweden and the United States.
Related stories from around the North:
Canada:  Thawing permafrost in Canada's Northwest Territories releasing acid that's breaking down minerals: study, CBC News
Finland: Increasing ocean acidification ushering era of uncertainty for Arctic, says report, Eye on the Arctic
Greenland: Greenland joins push to ban heavy fuel oil in the Arctic, Radio Canada International
Norway: Arctic ecosystems face irreversible change without fast climate action, UN report says, The Independent Barents Observer
Russia: Arctic coastal town of Dikson is fastest-warming place in Russia, The Independent Barents Observer
Sweden: Warm temperatures lasting into autumn across Sweden, Radio Sweden
United States: New study predicts 'radical re-shaping' of Arctic landscape by 2100, CBC News