Moderate leader fails to break coalition deadlock in Swedish parliament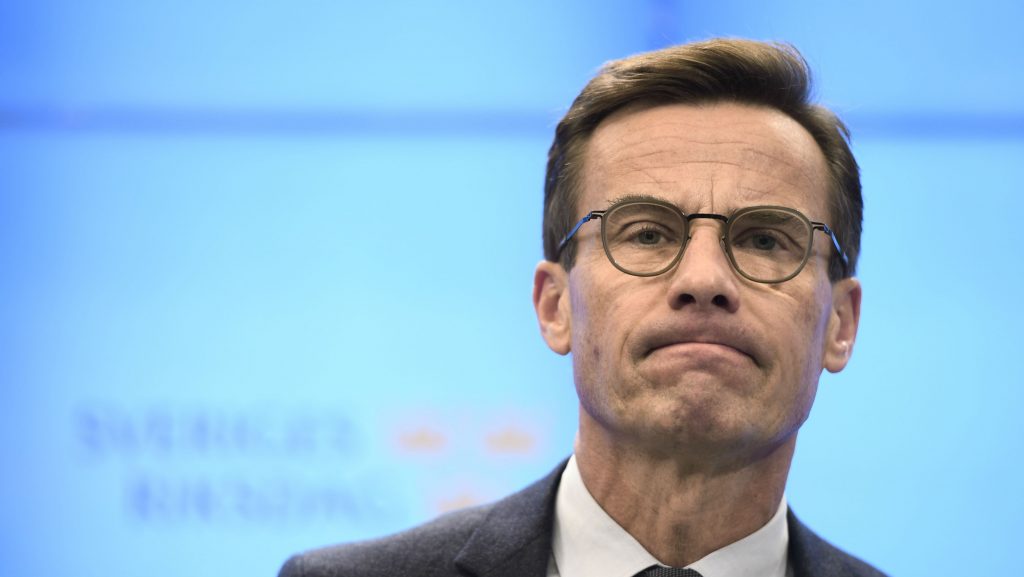 Party leaders are meeting the speaker of parliament for a new round of talks, after the Moderate leader Ulf Kristersson over the weekend said his attempts to form a government had failed.
Two weeks ago, Kristersson, leader of the biggest centre-right party was given the task to try to form a government. He initially tried to reach a cross-party agreement with the the Social Democrats, to support a government of the four centre-right Alliance parties, but the Social Democrats were not interested.
On Friday last week, he then proposed what he called a 3-2-1 solution of a minority government. This would be a government made up of the conservative Moderates, plus one, two or three other parties from the Alliance. A minority government, that Kristersson hoped would be 'tolerated' by parliament.
But on Saturday, the leaders of two of the parties in the Alliance, the Liberal Party and the Centre Party, said they would not want to be part of such a government and that they would even vote against it, as it would depend on support from the anti-immigration Sweden Democrats.
"I want to keep the Alliance together, and I find it troubling that the Moderates have chosen to present a proposal that only a few parties in the Alliance should form a government with the active support of the Sweden Democrats," said Annie Lööf, leader of the Centre Party.
Kristersson gives up
The Liberal Party and the Centre Party proposed instead more time for Ulf Kristersson to try to get the Social Democrats or the Green Party on board.
But Ulf Kristersson himself did not see this as an option, and on Sunday, he told the speaker of the parliament that he was giving up his attempt this time around. He said he regretted the decisions made by the Liberal and the Centre Party.
"I think it is regrettable, that Sweden risks losing out on getting a new government that with the politics of the Alliance could get to grips with all the problems that the alliance wants to solve."
The leader of the Christian Democrats Ebba Busch Thor meanwhile came out in favour of Kristersson's proposal.
Alliance's future uncertain
The events over the weekend, where led to several commentators announcing the demise of the coalition known as the Alliance, which governed Sweden for eight years under prime minister Fredrik Reinfeldt; but none of the four parties in the Alliance are prepared to say so.
On Monday, the speaker of the parliament, Andreas Norlen, is having a new round of talks with the party leaders, before he will give the task of trying to form a government to another party leader.
Related links from around the North:
Canada: Quebec Elections: Centre-right CAQ takes province including Arctic Ungava riding, Eye on the Arctic
Finland: Finnish PM concerned by far-right party's results in Swedish elections, Yle News
Russia: Russia's resources minister to open new Arctic office, The Independent Barents Observer
Sweden: Swedish parliament ousts Prime Minister Stefan Löfven, Radio Sweden