Finnish company turns used batteries into fertilizer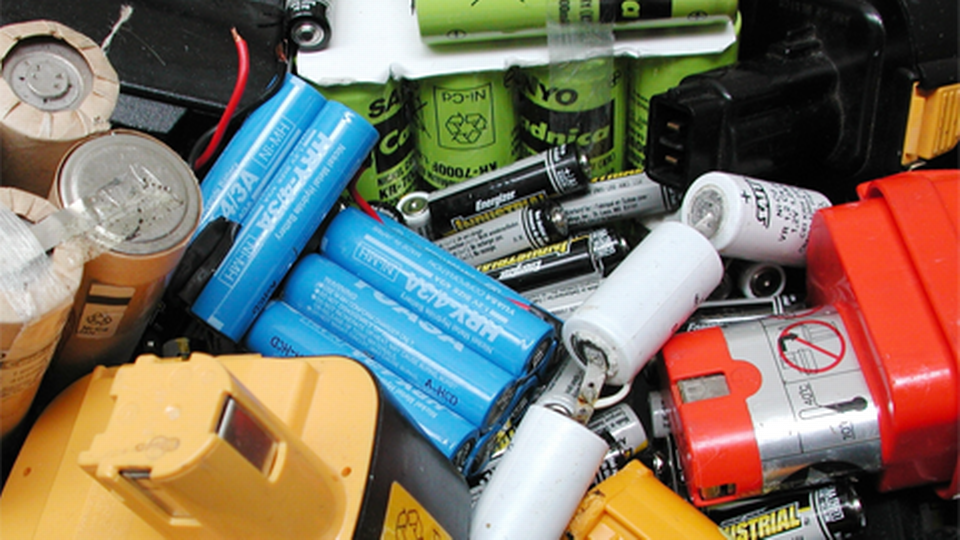 Finnish company Tracegrow has created a method for extracting substances inside used alkaline batteries that can be repurposed and used in farming, specifically for enriching soil and creating fertilizers to promote the growth of food crops.
The company employs an innovative technology to extract, purify and reuse vital trace elements such as zinc and manganese from alkaline batteries and circulate them safely back to nature as ecological zinc and manganese-based micronutrient products for farming.
Circular economy
Tracegrow CEO Tatu Leppänen spoke about technology on Thursday morning on Yle's Aamu TV breakfast show.
"Our innovation is based totally on chemistry," said Leppänen.
Batteries also contain harmful substances that should not be allowed into nature. According to Leppänen, Tracegrow's technology allows them to extract the most desired substances from used alkaline batteries.
For repurposing, batteries are crushed and the treated mass is subjected to filtration and purification during a leaching process. The leftover harmful ingredients, such as nickel and mercury, are sent to a hazardous waste treatment plant.
Leppänen says that the company monitors the purity of its products with its own checks and balances and by having an independent outside authority monitor that the purity requirements are met before the products are approved for sale.
New production facility in central Finland
Leppänen explained how used alkaline batteries are stored in different parts of Europe and many end up in garbage dumps. Often batteries are sent to smelters, where the zinc can be extracted, but a large part of the rest of the used battery goes unused.
Tracegrow's solution is to utilise about 80 percent of alkaline battery trace elements for new use.
Their first production facility opened in the summer in Kärsämäki, and the company's goal is a turnover of more than 100 million euros in the next couple of years.
Though there are other companies in the world working in the same field, Leppänen says "there hasn't been enough benefitting of batteries in this way internationally. Finland has a high level of expertise in chemistry, which is needed in the development and innovation in this type of work."
Related stories from around the North:
Canada: Arctic Canadian town learns lessons from Alaskan wind farm, CBC News
Finland: Finland's latest cash-for-clunkers scheme hailed a success, Yle News
Russia: New Finnish technology to slash nickel mining pollution in northwestern Russia, The Independent Barents Observer
Sweden: Sweden breaks ground on test plant for fossil-free steel production, The Independent Barents Observer
United States: America's most toxic site is in the Alaskan Arctic, Cryopolitics Blog