Russian military conducts confidence-building visit to Lapland Air Command in the Finnish Arctic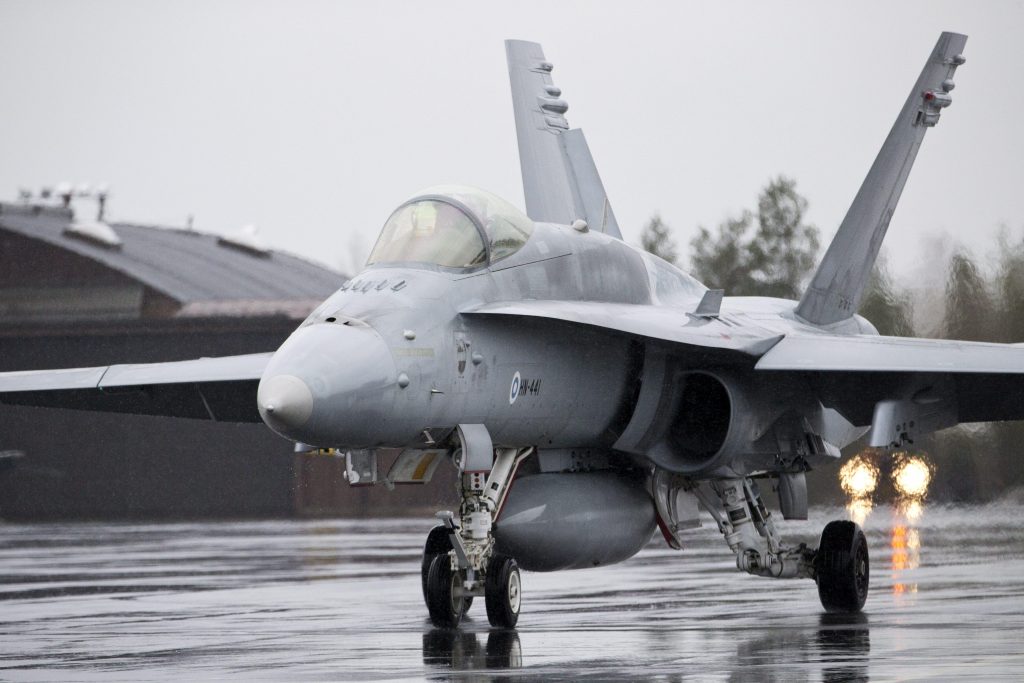 A team of Russian officers has arrived in northern Finland to conduct a confidence and security-building evaluation visit of the Lapland Air Command, according to Finnish military officials.
The three-day visit that began Monday conforms with the 2011 Vienna Document, an agreement between the participating states of the Organization for Security and Co-operation in Europe (OSCE) to implement confidence and security building measures among them, said Maj. Arto Toivanen at Defence Command Finland.
The purpose of the visit to Rovaniemi, the capital of Lapland, is to evaluate whether the information on Lapland Air Command in Finland's 2011 exchange of military information corresponds to the current information that will be given to them during the evaluation visit, Toivanen said in a phone interview.
Know your neighbour
"It's all about openness and transparency in order to create confidence and security," Toivanen said. "In simple terms it would be like you have a new neighbour that you know nothing about, he might be intimidating or frightening because you don't know that he is just a jolly good fellow.
"Until you know your neighbour, he might be seen as a stranger and maybe not even a trustworthy one. But little by little, after having a few barbeques with them, you learn to know that they are just like us."
The actual evaluation visit was expected to begin at 8 a.m. local time (05:00 GMT) on Tuesday and conclude at 8 p.m. (17:00 GMT), Toivanen said. The Russian team is expected to depart on Oct. 24.
Checking facts on the ground
The Russian team would be looking into whether information Finland supplied to the OSCE on paper corresponds to what they find on the ground: things such as maximum peace time personnel strength, the main equipment and main weapons systems, including the number of F-18 Hornet fighter jets at the Lapland Air Command, Toivanen said.
"In an evaluation visit, a delegation with diplomatic status arrives to the country and goes into the unit that they are interested in to verify the numbers given at the beginning of the year," he said. "During the course of the evaluation, the evaluation team will be briefed and shown the equipment at the present state in that unit."
The host country would have to explain significant discrepancies between reported personnel strength and equipment, and what the evaluation team finds on the ground, he said.
In case of Finnish F-18 Hornet fighter jets, two are in repair and one is on an exercise in Alaska, Toivanen said.
In addition, Lapland Air Command is also participating in NATO's Exercise Trident Juncture 2018, which starts this week. American and Belgian aircraft detachments participating in the exercise will also be operating from Lapland Air Command's base, Toivanen said.
Finland and other OSCE countries conduct similar evaluation visits of Russian military units, Toivanen said.
Related stories from around the North:
Canada: Canadian military to build multi-million dollar facility in Northern city, CBC News
Finland: Russia "would see enemies" if Finland joined NATO, president Niinistö tells German paper, Yle News
Norway: NATO set to launch massive Trident Juncture war games in southern Norway, air forces to fly above Arctic Europe, The Independent Barents Observer
Russia: Russia holds anti-submarine drill in Arctic ahead of large NATO exercise in Norway, The Independent Barents Observer
Sweden: Major deal between Sweden's Saab and U.S. Air Force a "sign of closer transatlantic ties", says defence expert, Radio Sweden
United Kingdom: UK announces new Arctic defence strategy, but who's the intended audience?, Eye on the Arctic feature interview
United States: New symposium brings U.S. military's attention to the Arctic, Alaska Public Media