Environmental and Indigenous groups call on Canada to commit to dirty fuel ban in the Arctic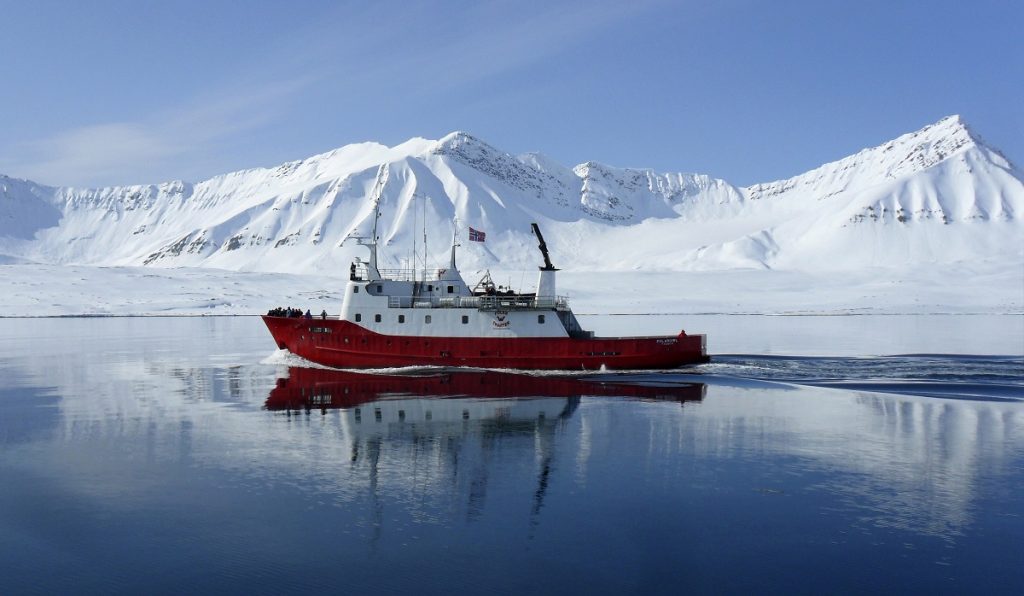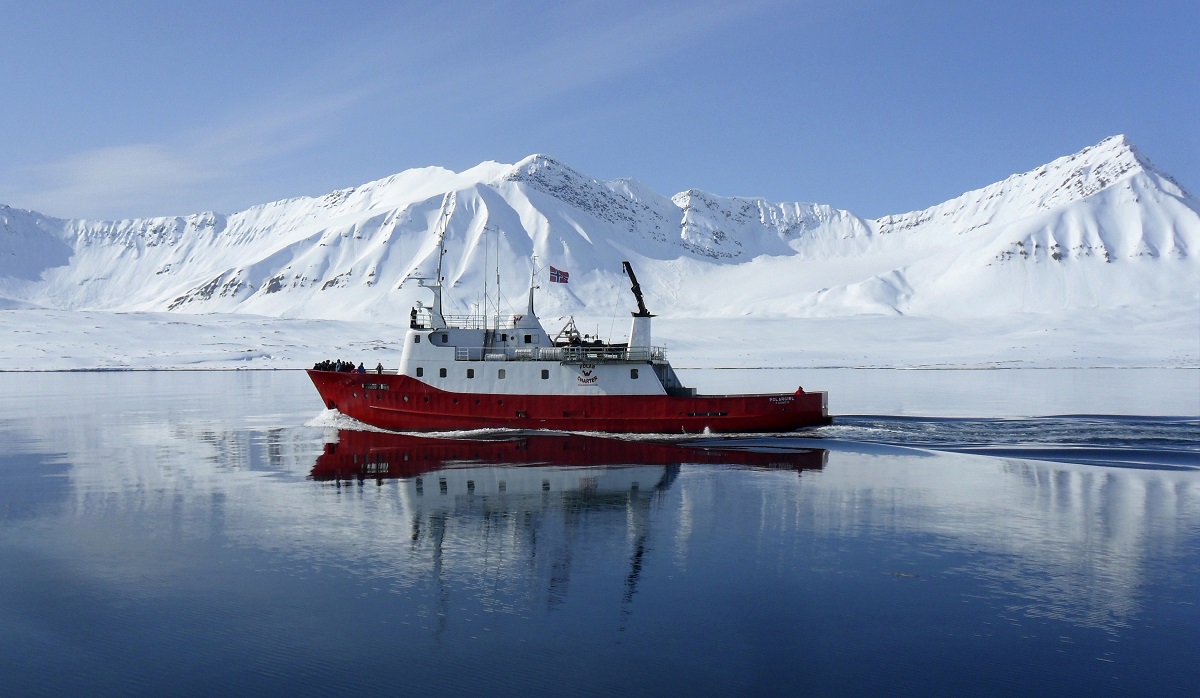 As the world's maritime body gathers this week in London, a coalition of environmental and Indigenous groups is calling on the federal government to commit to a ban on heavy fuel oil, also known as bunker oil, for ships plying the Arctic.
During the previous meeting of the International Maritime Organization's Marine Environment Protection Committee (MEPC 72) in April, the majority of IMO members agreed in principle to a proposal by Finland to ban the use and transport of heavy fuel oil (HFO) by ships in Arctic waters by 2021 along with an assessment of the impacts of such a ban on Arctic communities.
The use of HFOs is already banned in the Antarctic.
However, while Canada has not formally opposed an HFO ban,  Ottawa has argued it needs more time to consult with northern Indigenous communities, industry and various levels of governments about the impacts of such a ban.
Need for a 'clear signal'
Andrew Dumbrille, senior specialist in sustainable shipping at WWF Canada, said by not adopting a clear position the HFO ban or phase-out, the federal government is putting Canada's competitiveness and its maritime shipping at risk.
"The longer you delay sending a clear signal to industry, the more uncertainty there is, the more investments get made that one day may be what's called 'sunk assets,'" Dumbrille said in a phone interview from London where he is attending the MEPC73 meeting.
"The federal government needs to send a clear signal to communities, to the regulator and to industry that they're serious about a ban, they want to commit to a ban."
Listen to the full interview with Andrew Dumbrille of WWF Canada
This clarity will allow the northern communities to get ready and for the shipping industry to become more competitive, he added.
"The longer the uncertainty continues, the costlier it would be, the less competitive Canadian industry will be with global players," Dumbrille said.
Ottawa continues consultations
Marie-Anyk Côté, a spokesperson for Transport Canada, said the federal department will continue consultations throughout the fall with Indigenous communities, industry, territorial governments and other federal government departments about the use of heavy fuel oil in the Arctic.
"It is too soon to comment on consultations and results," Côté said in an email statement.
In addition, Transport Canada will consult stakeholders at the national Canadian Marine Advisory Council meeting in Ottawa this fall, she said.
"Transport Canada is looking into the potential impacts of the heavy fuel oil ban," Côté said. "As the research has not yet been completed, we are not in a position to share it at this time."
Dumbrille said the federal government deserves to be commended for carrying out consultations with Indigenous communities, industry and NGOs about the impact of the HFO ban.
"They are serious about reconciliation and engaging with communities," Dumbrille said. "And it's taking time to do that outreach. They should be commended for starting that process to get a handle on some of the economic implications and benefits to local communities and to industry."
Running out of time
However, the federal government is running out of time, Dumbrille said.
"The world is moving ahead with the ban, this is an urgent issue," Dumbrille said.
"Climate change is taking hold in a way that it's unprecedented, and to rid the Arctic of a hazardous fuel if it's spilled or that pollutes with black carbon and particulate matter, which increases warming, is a concrete step at combating some of those climate change effects and also promoting protection for food security for Indigenous communities in the North."
Removing the risk of a spill protects very valuable livelihood and culture and a way of life in the Arctic for Indigenous communities, he added.
Adopt a ban by 2021
Sian Prior, lead advisor to the Clean Arctic Alliance, a coalition of 18 non-governmental organisations working to end HFO use as marine fuel in Arctic waters, said IMO member states must ensure that the Arctic ban on heavy fuel oil is developed by 2020, and adopted in 2021.
"It's nearly ten years now since the Arctic Marine Shipping Assessment (AMSA) was published by the Arctic Council, which clearly identified oil spills as the greatest threat from shipping in the Arctic," Prior said in a phone interview from London. "It's time that we go on with the job."
Listen to the full interview with Sian Prior of the Clean Arctic Alliance
With climate change driving the retreat of sea ice extent along the Northern Sea Route, Arctic nations are expecting major expansion in shipping in the region, and major shipping companies are running test voyages to check its viability for moving goods between Asia and Europe, Prior said.
It's imperative that heavy fuel oil is banned before any further expansion occurs, she said.
"Our challenge to the industry is to grab the initiative into their own hands and move away from heavy fuel oil," Prior said. "We know it's possible."
Dumbrille said a few details have to be worked out by the IMO such as a definition of HFO and a timeline for implementation of the ban.
Competing Finnish and Canadian proposals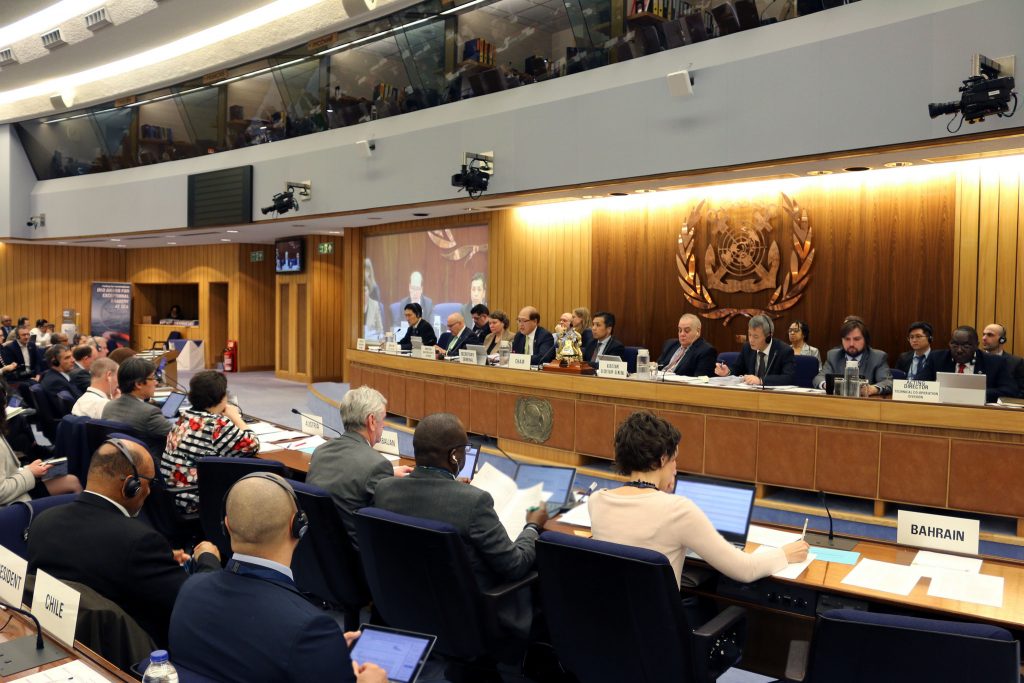 Finland's proposed ban — which would be mandatory for all ships operating under the International Convention for Prevention of Pollution from Ships (MARPOL) — was co-sponsored by Germany, Iceland, Netherlands, New Zealand, Norway, Sweden and United States.
"A single HFO spill could have devastating and lasting effects on fragile Arctic marine and coastal environments," the Finnish proposal said. "In addition, Arctic shipping is projected to continue to rise, thus increasing the risk of a spill.
"For these reasons, the ban on HFO should be implemented as soon as possible, and any delay in implementation of the HFO ban by eligible ships should be short-lived."
While agreeing that "the threat of an accidental oil spill in Arctic waters remains the most significant threat from ships to the Arctic marine environment," Canada, on the other hand, had urged the IMO to consider "economic and other impacts to Arctic communities associated with the restriction or phase-out of heavy fuel in Arctic waters."
Canada's proposal was supported by Australia, Belgium, Czech Republic, Denmark, Estonia, France, Ireland, Japan, the League of Arab States, Poland, Portugal, Spain, Switzerland, and the UK.
Economic impact on northern communities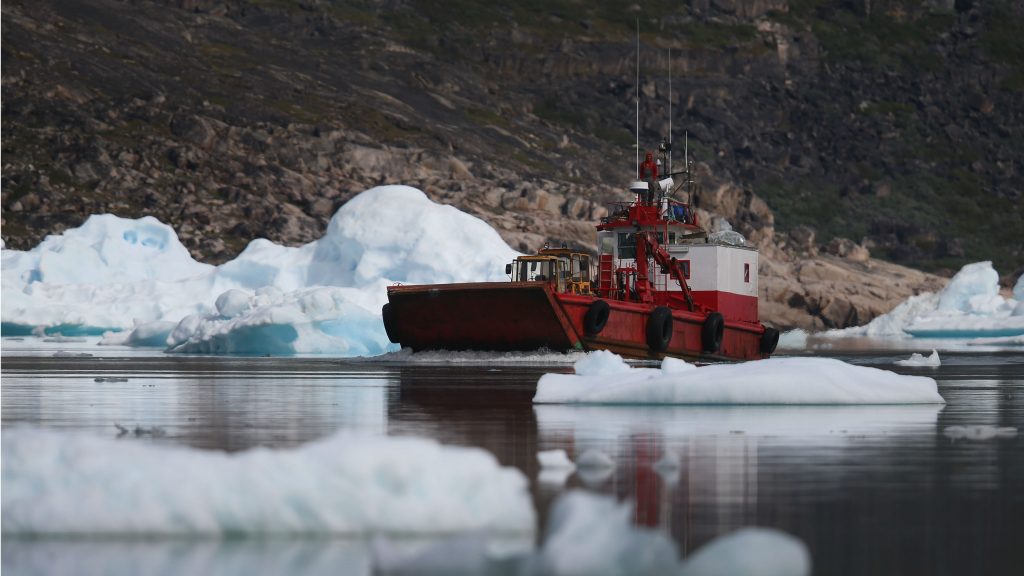 In September, Greenland announced that it would add its support for an HFO ban.
The Greenlandic government said its analysis shows that a ban on HFO in shipping will be associated with a socioeconomic cost of approximately 8.1 million kroner (€1.085 million/$1.268 million US/$1.631 million Cdn) annually.
Earlier in July, the Inuit of Alaska, Canada, Greenland and the Russian region of Chukotka added further weight to the calls to end the use of HFO in the Arctic in the Utqiagvik Declaration.
Recent analysis by Nuka Research and Planning Group and Northern Economics that investigated the incremental costs of using distillate fuel rather than HFO along one Nunavut resupply route found that costs would increase about one cent per kilogram of cargo transported, Dumbrille said.
These numbers are expected to decrease to a half cent per kilogram of cargo in 2020 due to the global sulphur cap, the study showed, he said.
Prior said it's imperative that northern and Indigenous communities don't have to bear the additional shipping costs associated with the phase-out of cheaper heavy fuel oil and adoption of more expensive distillate fuels or liquefied natural gas (LNG).
Related stories from around the North:
Canada: World maritime body moves to ban dirty fuels in the Arctic, Radio Canada International
Finland: Finnish president demands Arctic Summit to stop dangerous black carbon emissions, Yle News
Greenland: Greenland joins push to ban heavy fuel oil in the Arctic, Radio Canada International
Iceland: Arctic Council forum launches web portal explaining Polar Code, Eye on the Arctic
Norway: Beauty spot in Arctic Norway set to become Barents oil terminal, The Independent Barents Observer
Russia: What's the situation at Russia's nuclear fuel dump in Andreeva Bay?, The Independent Barents Observer
Sweden: Sweden wants lower emissions for new icebreakers, Radio Sweden
United States: World maritime body approves first Arctic ship routing measures, Radio Canada International