Inuit-produced, Haida-language Indigenous film gets recognized by Toronto International Film Festival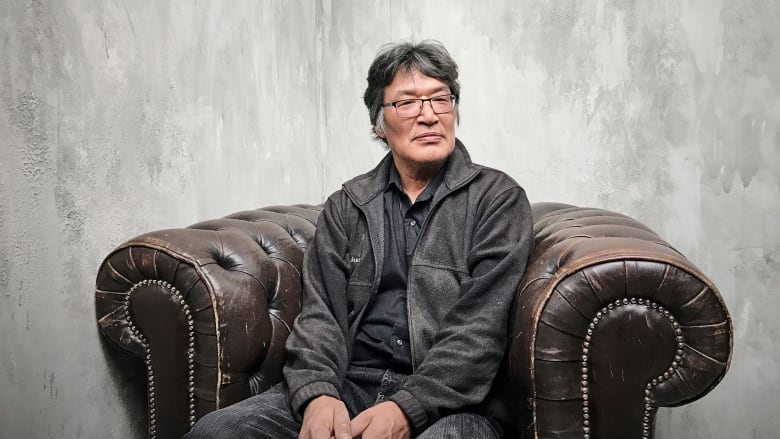 An internationally acclaimed producer from Igloolik, Nunavut, can add another accolade to his ​resumé — a Haida film that he was involved in has earned a distinction from the Toronto International Film Festival (TIFF).
Zacharias Kunuk was the executive producer on the film Edge of the Knife, or Sg̱aawaay K'uuna, which was shot entirely in the Haida language. It was announced this week that the movie has been selected as one of Canada's Top 10 Films of 2018 at TIFF.
"I was really happy for them because the way we show them how to be authentic, they did their own story, and to be on the top 10 in Canada it's a great feeling," Kunuk said.
The movie is the first feature film created entirely in the Haida language — no easy feat considering UNESCO has classified the language as endangered. There are only about two dozen fluent speakers, which is less than one per cent of Haida, according to a news release from Isuma Distribution International.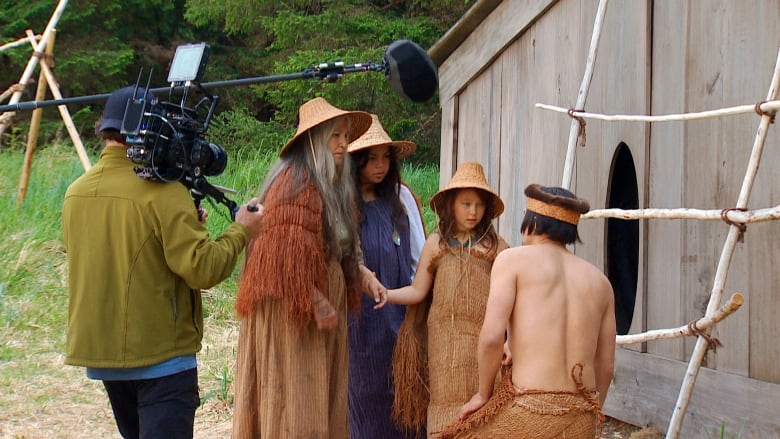 The Igloolik-based company, co-founded by Kunuk, produced his critically acclaimed Atanarjuat: The Fast Runner entirely in Inuktitut in 2001 — a first for a Canadian feature film.
He and his partners were brought on to the set of Edge of the Knife three years ago on Haida Gwaii in British Columbia (on Canada's west coast) to consult on the project and act as mentors.
"We always use our Inuktitut language first and we wanted them to do their own language," Kunuk said.
It's beautiful to hear the Aboriginal language.
Zacharias Kunuk
"There were like three or four people who are fluent in their own language… so they had to delay for another year for the actors to learn their own language."
Kunuk and his partners met with the chiefs and the local band council, which supported the film with start-up money. The collaborative effort was based on Isuma's "community-based filmmaking model," the press release said.
"In consultation with local elders, language and script workshops for participants of all ages were essential to the process, with a predominantly Haida cast and crew working on the production."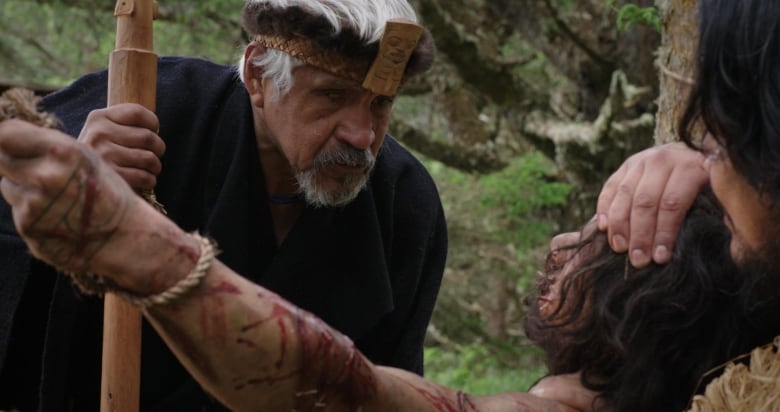 Kunuk said he took a "backseat" on the production, allowing the local filmmakers take the reins, while tutoring them on aspects of filming in an Indigenous language.
Set in the 19th century, the $1.8-million movie is inspired by a traditional legend of a man named Adiits'ii who retreats into the wilderness after he causes the death of a child.
Kunuk calls the story "terrific," and notes that nowadays subtitles make creating Indigenous films even easier.
"Watching Aboriginal film, you can't understand what they're saying, but it's beautiful to hear the Aboriginal language."
Appetite for Indigenous content
Jonathan Frantz, the cinematographer on the film, said the recognition from TIFF shows that there's a growing appetite for Indigenous content.
"And I think, more importantly, not just films about Indigenous people or stories, but films that are in Indigenous languages and made primarily by Indigenous people," he said.
"When you're hearing the language, people speaking their native tongue, it expresses emotions in ways that English can't."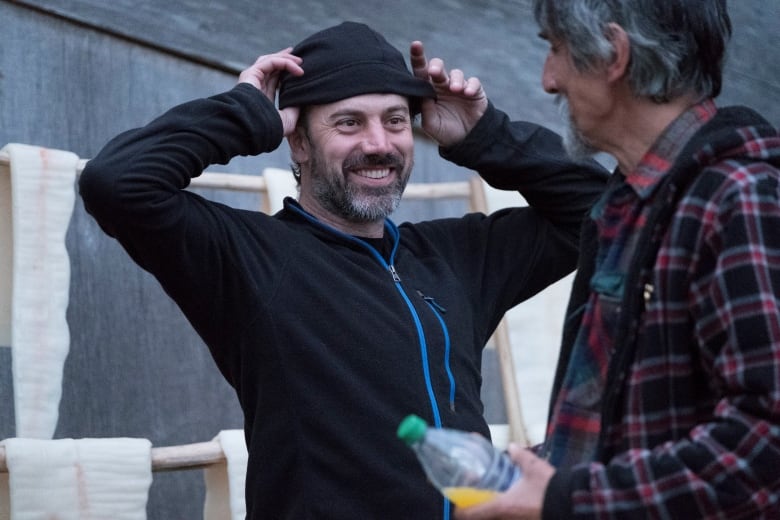 Frantz is not Indigenous, so he said he plays a minor role in helping communities tell their stories. He said the first screening of the film was to the "most important audience" — the people of Haida Gwaii.
"The reception was very strong. You know a wide range of emotions, brought people to tears, and joy, and celebration," he said.
"Then to see it premiere at TIFF and then go to Vancouver [International Film Festival] and then be selected as part of the top 10. It's fantastic."
Kunuk hopes the film will be a lasting legacy for future generations of Haida, which is already so culturally rich.
"After this film I hope that they start to learn their language."
Related stories from around the North:
Canada: Interview – How a new wave of Indigenous cinema is changing the narrative of Canada, CBC News
Finland: Sámi-themed Finnish short film makes Sundance lineup, Yle News
Norway: Arctic Indigenous Film Fund launches in Norway, Radio Canada International
Sweden: Film exploring racism against Sami wins big at Swedish film awards, Radio Sweden
United States: Alaskan Inuit dialect added to Facebook's Translate app, CBC News