Inuit org wants working group with Quebec gov on firearms legislation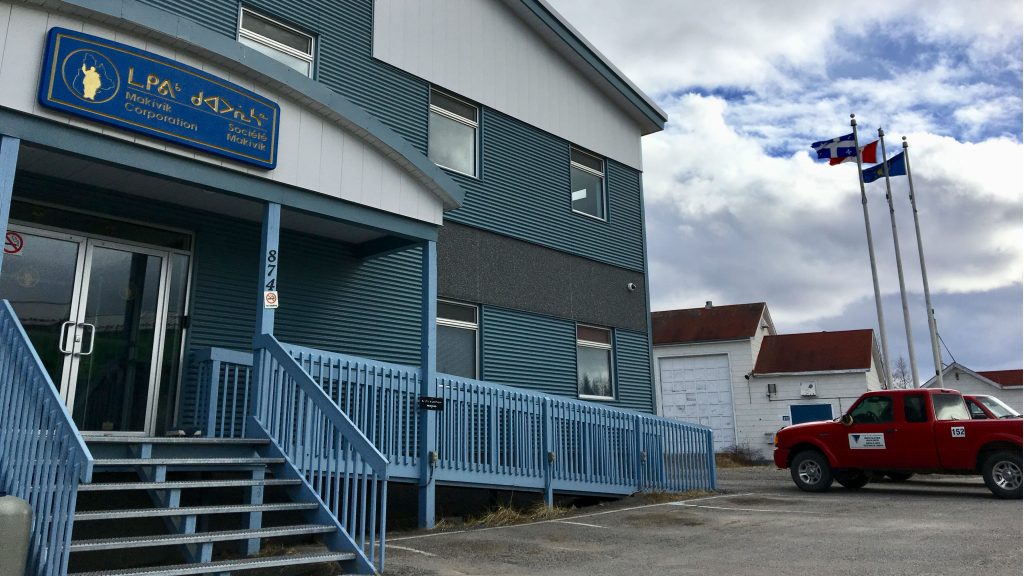 Makivik Corporation, the land claims organization that represents the political interests of Quebec Inuit, wants to revisit Quebec's firearms legislation through a joint working group with the provincial government.
The Quebec Firearms Registration Service has been a hot topic in the North since the provincial government announced its creation after the federal firearms registry was scrapped by Conservative then-Prime Minister Stephen Harper in 2012.
The Quebec act came into effect on January 29, 2018, requiring gun owners to register non-restricted firearms. They were given until January 29, 2019 to comply.
Makivik says the gun registry, created in response to gun violence in the southern part of the province, unfairly burdens the approximately 13,000 people living in Nunavik, the Inuit region of northern Quebec, many of whom still rely on subsistence hunting for food.
"As currently formulated, the Québec Firearms Registration Act will not work in the Nunavik region, and does not take into account the traditional lifestyle of Inuit hunting practices, which continues to this day," said Makivik in a news release on February 19, citing the current legislation's parameters for registration, notification and consequences for non-compliance.  
In conflict with land claims agreements?
Makivik has long argued that the legislation is in conflict with the hunting rights guaranteed to Inuit in land claims agreements; the James Bay and Northern Quebec Agreement (JBNQA), signed in 1975,  and the Nunavik Inuit Land Claims Agreement (NILCA), signed in 2006. 
"We are seeking accommodations under the Act to ensure that Inuit will be able to register with minimal barriers," Makivik President Charlie Watt said in the news release.  "We want this to be in compliance with our lifestyle, subsistence activities, traditional culture, and our rights as Inuit beneficiaries defined in the JBNQA and NILCA.
"A firearm is equally a tool and our currency. It puts food on our table and plays an important role in both feeding our families and defending us when we are on the land."
Makivik is proposing that an Inuit Working Group be created that could work with the provincial government to revisit the parts of the legislation that negatively affect Inuit and that the legislation be suspended in Nunavik until that work is completed.
Besides Inuit, the Assembly of First Nations of Quebec and Labrador (AFNQL), an organization representing First Nations in the province as well as the Labrador region of the Atlantic Canadian province of Newfoundland and Labrador, has also denounced the legislation for not taking the hunting cultures of Indigenous peoples into consideration.
Write to Eilís Quinn at eilis.quinn(at)cbc.ca
Related stories from around the North:
Canada: Constitutional challenge mounted for Indigenous man charged with illegal caribou hunting in Atlantic Canada, CBC News
Denmark: Reinstilling pride in the Inuit seal hunt, Eye on the Arctic
Finland: Gold mining in northern Finland hurts reindeer, says Natural Resources Institute, Yle News
Greenland: What the EU seal ban has meant for Inuit communities in the Arctic, Eye on the Arctic
Iceland: Feature Interview: Hunting culture under stress in Arctic, Eye on the Arctic
Norway: Saami Council says planned Arctic railway threatens reindeer herders, The Independent Barents Observer
Russia: Russia plans fenced parks to confine reindeer herding in Arctic, The Independent Barents Observer
Sweden: Legal battle over hunting and fishing in Sweden's Far North, Radio Sweden
United States: Alaska Natives rally for restored aboriginal hunting, fishing rights, Alaska Dispatch News