Report on violence against Indigenous women a 'wake-up call' for Canada, says Pauktuutit president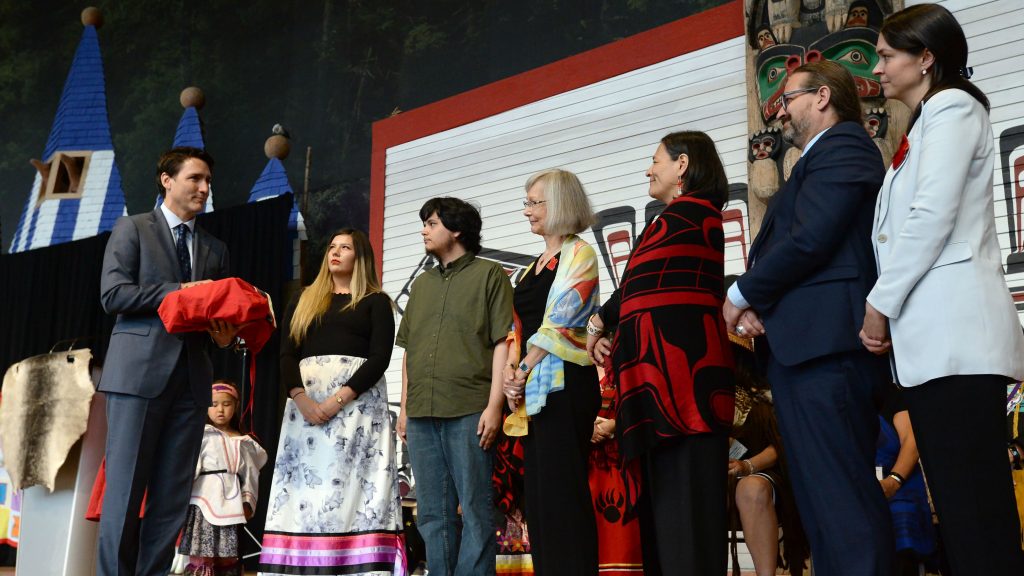 The final report on violence against Indigenous woman in Canada should serve as a wake-up call for the country, but  governments need to ensure resources are put in place to implement the recommendations, says the president of Pauktuutit, Canada's national Inuit women's organization.
"I think this inquiry will wake up people," said Rebecca Kudloo in a phone interview from Gatineau, Quebec, after the report was handed over to Canadian Prime Minister Justin Trudeau on Monday. "That's what the families have been saying: 'Wake up.' They just don't want to be ignored anymore. All of us have to work together."
Canada's National Inquiry into Missing and Murdered Indigenous Women and Girls (MMWIG) was announced by Prime Minister Justin Trudeau in 2015 after calls from many Indigenous leaders, groups and organisations to examine the high rates of violence against indigenous women in Canada. Indigenous women make up 4 per cent of Canada's female population, but 16 per cent of all women murdered in Canada between 1980 and 2012 were Indigenous, the government says.
The inquiry's mandate was to examine and report on the systemic causes of violence against Indigenous women and girls as well as how investigations are conducted by authorities. The inquiry also examined violence against the 2SLGBTQQIA (two-spirit, lesbian, gay, bisexual, transgender, queer, questioning, intersex and asexual) community. 
Inuit-specific recommendations
Some Inuit leaders, at the time the inquiry was being put together, voiced concern about the mandate, given the Inuit reality in Canada; that the vast majority of Inuit communities are isolated, fly-in communities where violence against women most often comes from family members and domestic partners but where there are few resources or social services.
Kudloo said Pauktuutit, along with other parties with standing at the inquiry: Saturviit Inuit Women's Association from Nunavik, Quebec; the Manitoba Inuit Association, AnânauKatiget Tumingit Regional Inuit Women's Association from the Atlantic region of Labrador, and Inuuqatigiit Centre for Inuit Children, Youth and Families in Ottawa; would be going over the report in detail before making final comments on whether it adequately responds to the needs of Inuit woman.
Feature Interview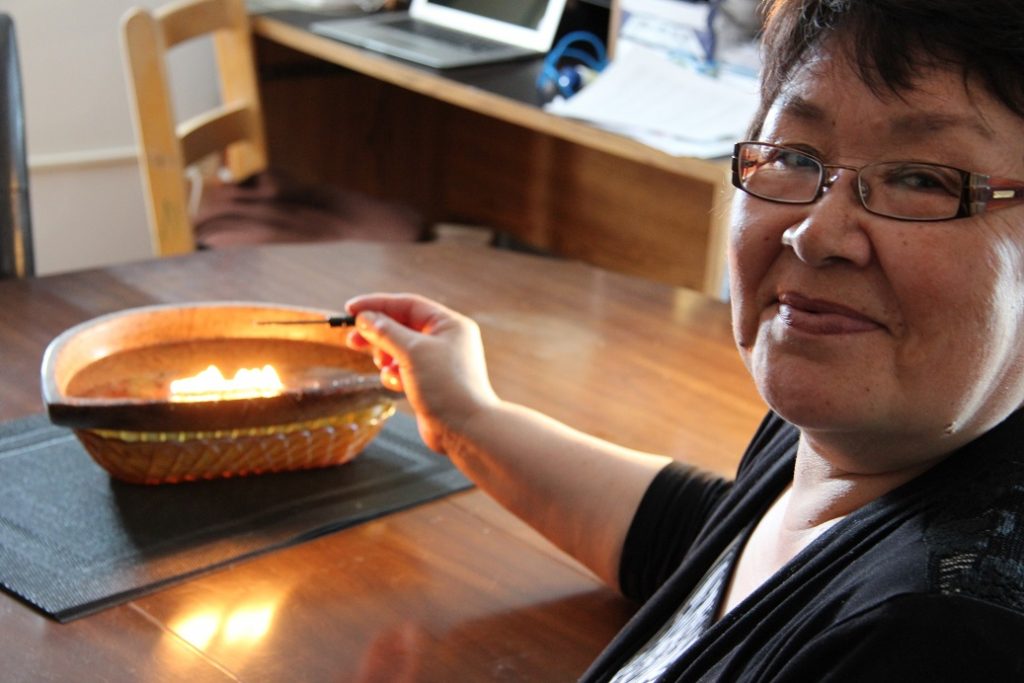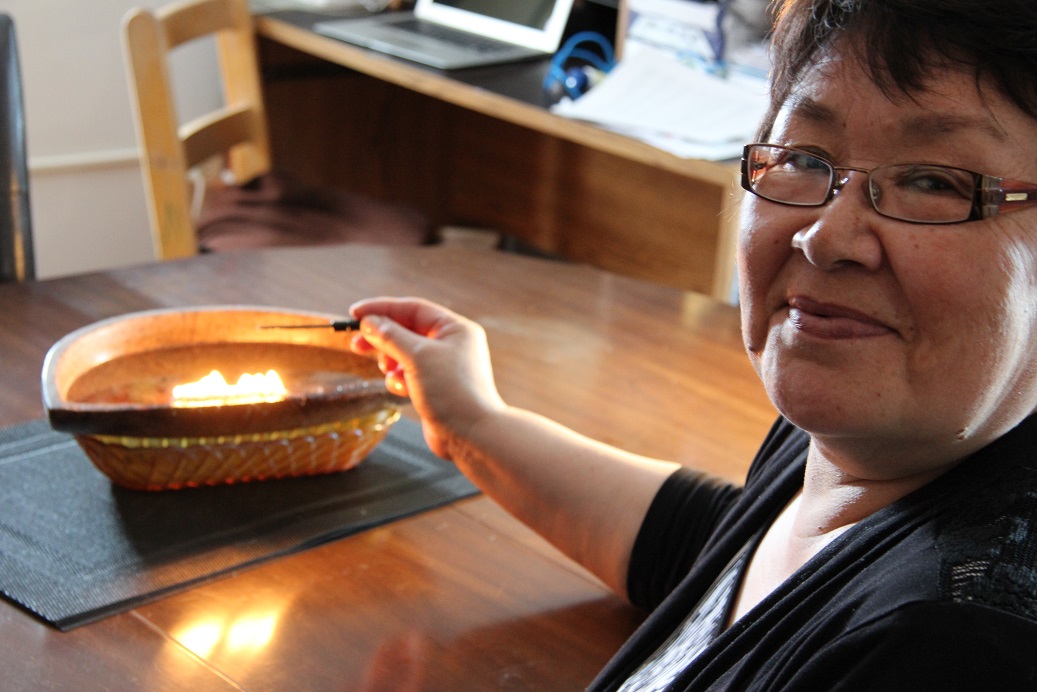 For more on the MMIWG report, the challenges facing Inuit women and girls in the North, and what's at stake for Canada if the recommendations aren't  acted upon, listen to more from Eye on the Arctic's conversation with Pauktuutit President Rebecca Kudloo:
But Kudloo says the 46 Inuit-specific recommendations, referred to as 'calls for justice,' were promising, especially ones concerning the housing crisis and need for Inuit-specific healing programs and shelters, developed with full Inuit input.
"There were recommendations that could really help Inuit in the North," Kudloo said. "Because of the shortage of housing up North and no shelters in most communities, it puts a lot of stress and hardship on the women that want to escape violence."
Johannes Lampe, the president of Nunatsiavut, the Inuit region of the Atlantic Canadian province of Newfoundland and Labrador, agrees.
"The Calls for Justice outlined in the report, if implemented, will help in the healing process and ensure future generations of women, girls and members of the 2SLGBTQQIA community will no longer have to live in fear of violence and persecution," he said in a news release on Monday.  "It is incumbent on all of society to stand up and say "enough is enough"."
National inuit leader 'optimisitic'
Natan Obed, the president of Canada's national Inuit organization, Inuit Tapiriit Kanatami, said the report was a an important step forward.
"I am optimistic that the findings of this report and its Calls to Justice will help leverage the actions necessary to remedy the complex challenges that put Inuit women, girls and 2SLGBTQQIA people at greater risk for experiencing violence," he said in a news release on Monday.
"This starts with Inuit men – and especially those of us in positions of influence – who have a responsibility for speaking out and taking action to end violence against women and girls in our households, communities, and society."
PM promises national action plan
Kudloo says the real question now is whether the federal, provincial and territorial governments will make resources available on an ongoing basis to implement the recommendations.
"Inuit women and girls will continue to experience violence, no place to escape if this report is left on the shelf," Kudloo said. "The Prime Minister says that it won't be, so we're happy to hear that."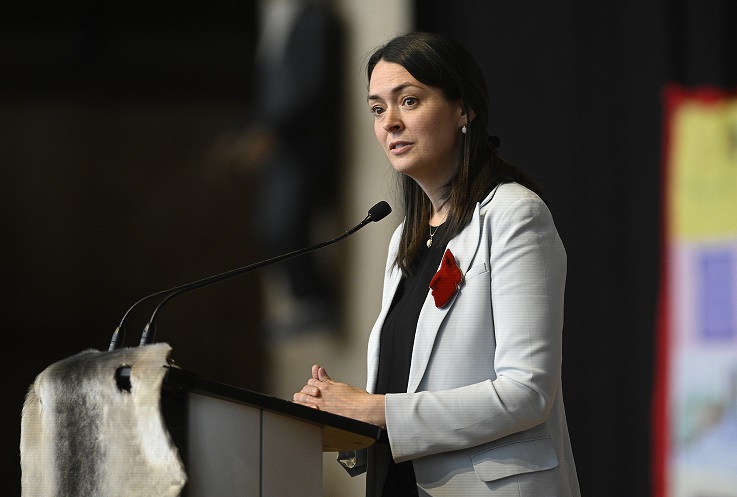 At the inquiry's closing ceremony in on Monday, Prime Minister Trudeau promised to work with Indigenous communities, "including the perspectives of women and girls" to create a national action plan to stop violence against Indigenous women, girls and members of the 2SLGBTQQIA community. 
The national inquiry held 15 public community hearings, and visited each of Canada's northern territories: Yukon in the northwest, the Northwest Territories, and Canada's eastern Arctic territory of Nunavut. The MMWIG commissioners heard 1484 testimonies from families and survivors during this period of the inquiry. Separate hearings were also held to hear testimony from people working in institutions and from elders, knowledge keepers, academics, front-line workers and specialists. 
The final report released today described the high numbers of missing and murdered Indigenous women in the country as a "Canadian genocide." 
Write to Eilís Quinn at eilis.quinn(at)cbc.ca
Related stories from around the North:
Canada:  Inuit-specific mental health services among recommendations in Canadian report on violence against Indigenous women, Eye on the Arctic
Finland: Swedish-speaking Finnish women launch their own #metoo campaign, Yle News
Sweden: Report sheds light on Swedish minority's historic mistreatment, Radio Sweden
United States: Alaska reckons with missing data on murdered Indigenous women, Alaska Public Media