Cancelled Norwegian cruises to Arctic Russia: competitor denies any involvement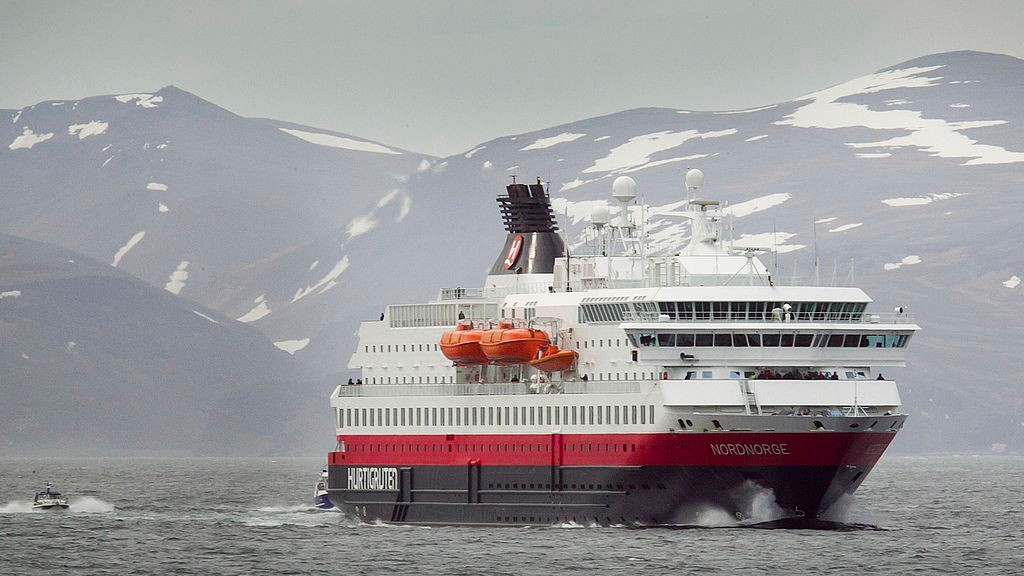 "I can say without reservation that neither I nor anyone else at Poseidon Expeditions had any contact with officials at Rosmorrechflot regarding the denial of [Norwegian cruise line] Hurtigruten's application to visit Franz Josef Land," says Nikolay Saveliev.
Saveliev is founder and president of Poseidon Expeditions, the cruise liner that since 2015 has sailed the expedition ship Sea Spirit in the waters of Svalbard (Arctic Norway) and Franz Josef Land (Arctic Russia).
In August, the Barents Observer reported about Norwegian cruise liner Hurtigruten being "very surprised" by not being granted permission to sail from Murmansk to Franz Josef Land. Two voyages were planned in what was supposed to be Hurtigruten's first of a long-time planned entry to Russian Arctic waters.
The head of Poseidon Expeditions finds the Barents Observer's reporting about the case to be both misleading and untruthful.
"We have the highest respect for the professionals that we work with at Rosmorrechflot [Russia's Federal Agency for Maritime and River Transportation], and we believe they should be treated with this same respect by other expedition ship operators and by the media. To suggest that the agency would show favoritism because I am a Russian national, or that I worked there a decade ago does a grave disservice to the officials and administrators of Rossmorrechflot, calling into question their objectivity, ethics and professionalism," Nikolay Saveliev says to the Barents Observer.
In his view, the reason for denial told to Hurtigruten that there would be military exercises in the waters through which the planned voyage would go, makes perfect sense.
"I'm sure this would have applied to our Sea Spirit if she had been on that routing."
Sailing to Murmansk
While Sea Spirit sailed her voyages from Longyearbyen at Svalbard, Hurtigruten's Spitsbergen would cross the Barents Sea with itinerary from Tromsø (Arctic Norway) via Murmansk to Franz Josef Land.
Russia's Northern Fleet vessels arrived back to port in Severomorsk in the Kola Bay in late September after weeks of tactical training from the Taymyr Peninsula via Novaya Zemlya to the archipelago of Franz Josef Land.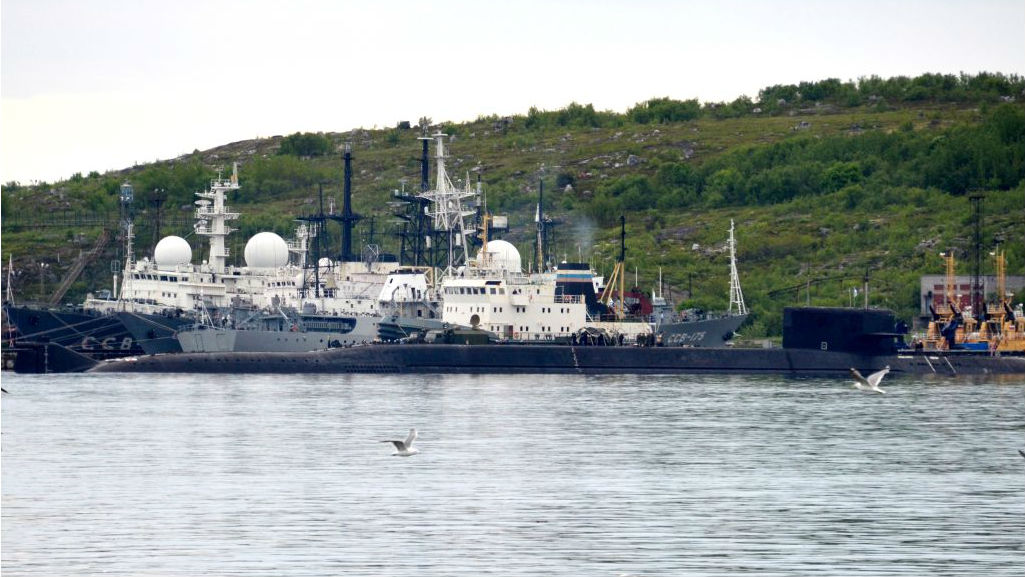 "Fortunately, the course of the Sea Spirit took her directly to Franz Josef Land from Longyearbyen, Svalbard, well north of the area of military maneuvers. It appears that Silversea Cruises' Silver Explorer, which traveled westbound through the Northern Sea Route and visited Franz Josef Land in early September, also had no permitting issues due to its more northerly routing," Nikolay Saveliev tells.
"Consequently, the Sea Spirit was not affected by Rosmorrechflot's decision."
Saveliev underlines that Poseidon is no different than other international maritime operators. "We are incorporated in the United Kingdom and our vessel is flagged in the Bahamas, and we had no advance knowledge or proprietary information about the Russian military's planned exercises," he says.
An ice-class problem?
In Murmansk, regional authorities have expressed disappointment as Hurtigrtuen's two voyages this autumn were called off. Interviewed by Severpost, and referred to by the Barents Observer, Regional Minister of Industry and Enterprise Development in Murmansk Oblast, Dmitry Filippov, said the issue with the military could have been resolved. But, according to Filippov, Hurtigruten's ship has an ice class that does not correspond to the ice situation that developed this season near Franz Josef Land.
"…. the low ice class of the ship cannot be bypassed," the regional Minister said.
Saveliev with Poseidon Expeditions stated that until now, ice class has never been a reason for denial as far as he knows.
"This was not a matter of ice class, as inferred in the article. Poseidon Expeditions has been operating cruises to Franz Josef Land since 2015 and ice class has never been an issue regarding permitting. I doubt this was the reason for Hurtigruten, despite the comment to the contrary from the regional minister."
Nikolay Saveliev says their expedition ship Sea Spirit, like Hurtigruten's Spitsbergen operates within the parameters of the Polar Code in "full compliance with all requirements to travel in this and other regions of the Arctic."
An arduous process
Saveliev says all experiences show the importance of requesting permits well in advance.
"I can say, from our own experience, that the permitting process can sometimes be arduous and time consuming, with lots of back-and-forth with the administrators at the agency and with other federal maritime authorities. Perhaps the time needed for this process was underestimated by Hurtigruten, although we have no knowledge of their application and when it was submitted."
Head of Communication in Hurtigruten, Anne Marit Bjørnflaten, previously told the Barents Observer "we continue dialogue with Russian authorities in regards to future sailings."
The cruise liner has two similar voyages to Franz Josef Land via Murmansk planned for the 2020 season.
Saveliev is not surprised to see other expedition cruise liners to sail north.
"We are hopeful that such situations regarding the application and permitting process to visit Franz Josef Land will not happen to any vessel operator in the future. While our ship travels there from Svalbard rather than from the Russian mainland, we are well aware that the region of Murmansk is progressive, always eager to welcome travelers from all over the world and, indeed, to increase its current attractiveness as a starting point for expedition cruise itineraries into the Russian Arctic," Nikolay Saveliev said.
Poseidon Expeditions operates three cruises per summer season from Murmansk to the North Pole with a nuclear-powered icebreaker and has done so since 2001.
Sea Spirit is also scheduled to sail Longyearbyen to Franz Josef Land with three departures in July and August next year.
Related stories from around the North:
Canada: Hybrid-powered electric cruise ship navigates Northwest Passage, CBC News

Finland: Giant cruise ships bringing tourists in record numbers to Helsinki, Yle News
Iceland: Arctic tourism in the age of Instagram, Eye on the Arctic special report
Norway: Norway to open new rescue base in Arctic to deal with rising ship traffic, The Independent Barents Observer

Russia: Luxury cruise ship leaves Alaska toward Northern Sea Route, The Independent Barents Observer
United States: Environmental groups call for global moratorium on 'emissions cheat' systems on ships, Radio Canada International