Here are the six new cabinet members in Canada's Northwest Territories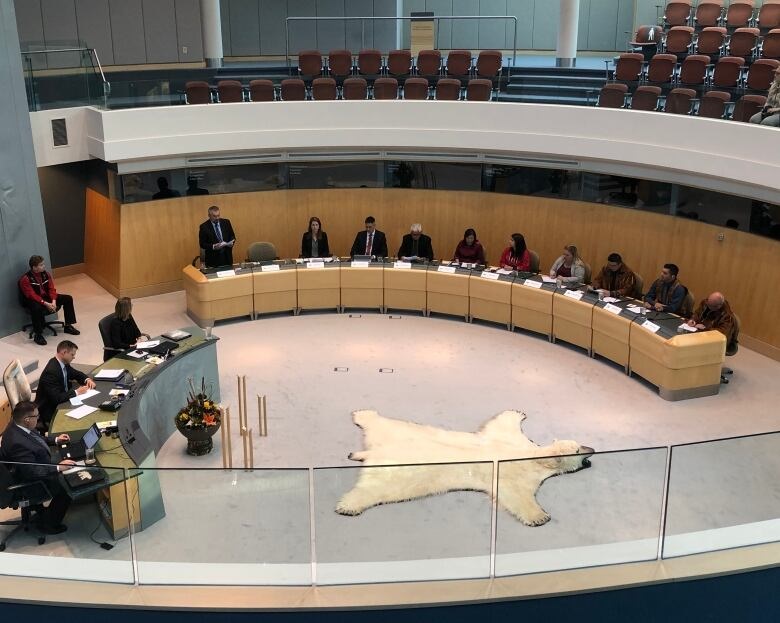 The new premier of the Northwest Territories, in Northern Canada, has a brand new cabinet.
Six MLAs were selected to serve as members of the N.W.T. Executive Council — the cabinet for Premier-elect Caroline Cochrane.
The members are:
Diane Thom, MLA for Inuvik Boot Lake
Paulie Chinna, MLA for Sahtu
R.J. Simpson, MLA for Hay River North
Shane Thompson, MLA for Nahendeh
Katrina Nokleby, MLA for Great Slave
Caroline Wawzonek, MLA for Yellowknife South
It's the most number of women ever elected to cabinet in the N.W.T. Five of seven MLAs on the Executive Council, including the premier, are women.
Eleven candidates put their name forward for a seat in cabinet.
Under the consensus system, all 19 MLAs vote to select the six members of cabinet. According to a convention accepted by the members, two cabinet ministers come from northern ridings, two from southern ridings, and two from Yellowknife.
From the north, Thom, Chinna and Jackie Jacobson (Nunakput) nominated themselves for a seat in cabinet.
From the south, Thompson and Ronald Bonnetrouge (Deh Cho) put their names forward, as well as unsuccessful premier candidates Simpson and Frieda Martselos (Thebacha).
From Yellowknife, Nokleby and Wawzonek announced they would run, as did Julie Green (Yellowknife Centre) and Kevin O'Reilly (Frame Lake).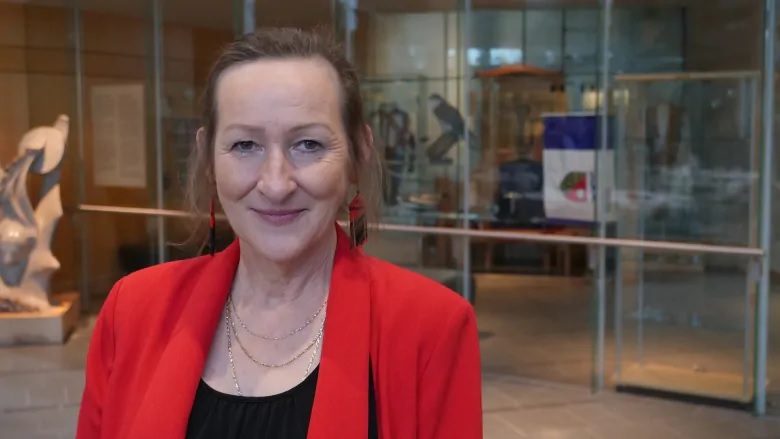 All candidates made clear during the campaign that they would seek a seat in cabinet, with the exception of O'Reilly, who repeatedly stated he would not be seeking a seat in cabinet.
"I'm not really all that interested in getting into cabinet, frankly," O'Reilly told CBC in September. "I think I did very well holding cabinet to account. And I think that's where my strengths really lie."
Jackson Lafferty, acclaimed as MLA for Monfwi, is the only unsuccessful candidate for premier who did not seek a seat in cabinet. He will sit as a regular member for the first time since 2007.
Speaking to CBC after Thursday's leadership forum, Lafferty said he had his family's support to run for the premier's job, but he passed on a cabinet role because he wants to spend more time with his family.
Rylund Johnson, MLA for Yellowknife North, offered his choices in a news release on Wednesday "in a bid for greater transparency in the leadership selection process." He was the only MLA to do so before Thursday's leadership forum.
Of MLAs standing for cabinet, Johnson said he would support Thom, Wawzonek, Thompson, and Bonnetrouge, as well as Cochrane, prior to her successful bid for premier, and Inuvik Twin Lakes MLA Lesa Semmler, who ultimately did not put her name forward for consideration.
The new cabinet and premier will be sworn in Friday at 1 p.m.
The cabinet members' portfolios will later be decided by Cochrane.
With files from Richard Gleeson
Related stories from around the North:
Canada: Deline Indigenous gov excluded from meeting with new MLAs in Canada's Northwest Territories, CBC News

Finland: Sámi Parliament of Finland torn on local rights, urban influence, Yle News
Norway: Political earthquake shakes up Northern Norway, The Independent Barents Observer
Russia: How Murmansk government plans to attract newcomers and reverse regional decline, The Independent Barents Observer
Sweden: Swedish gov's budget raises fears over inequality, Radio Sweden
United States: Protest, policy critiques mark first day of Alaska Federation of Natives Convention, Alaska Public Media