Canada comes out in favour of heavy fuel oil ban in Arctic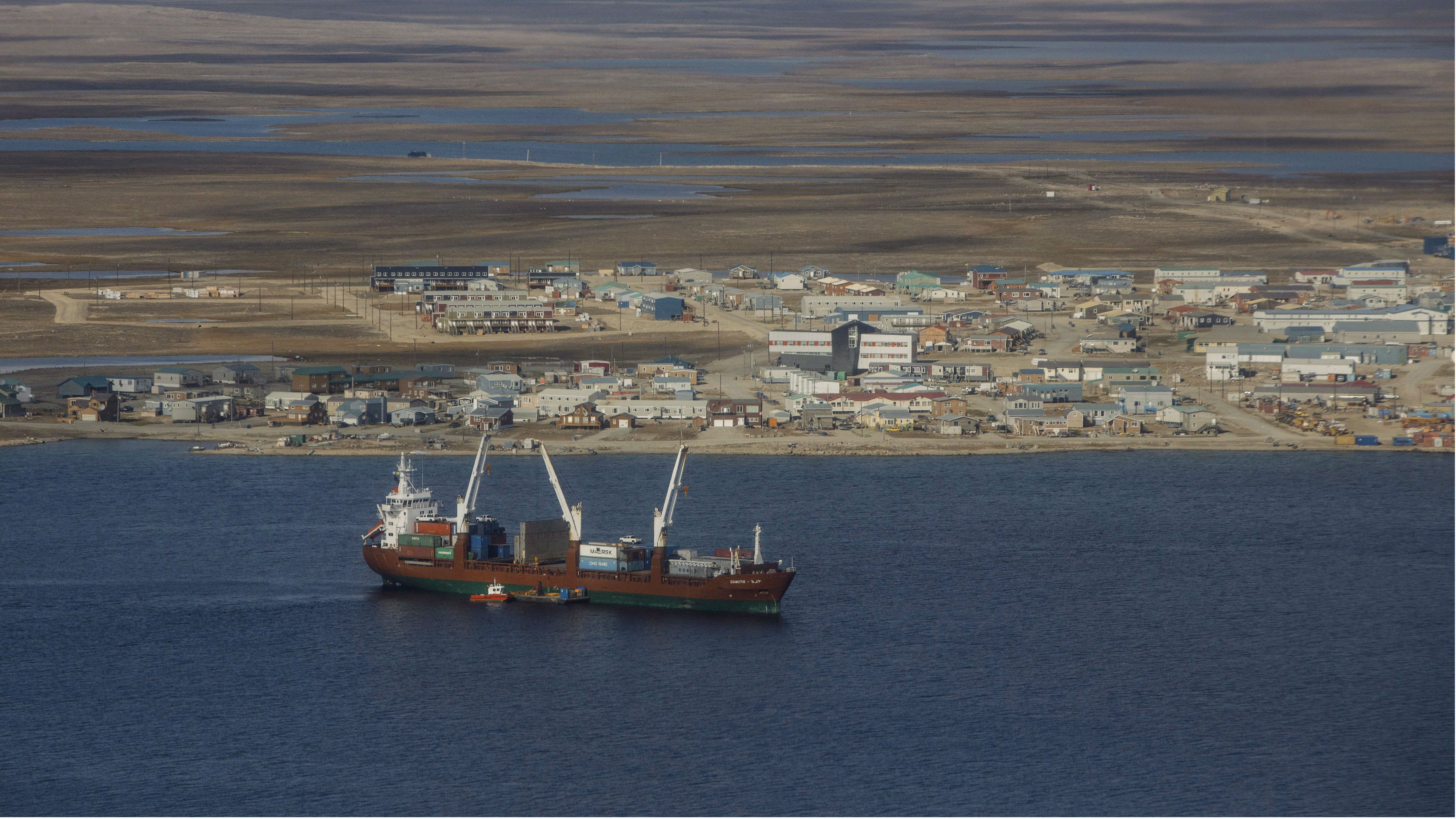 Canada announced its support of an international heavy fuel oil (HFO) ban in the Arctic on Tuesday, saying it favours a phased-in approach that would allow time for the economic impacts on northern communities to be addressed.
"Canada is proud to play a leadership role at the International Maritime Organization by supporting this ban and is committed to continue working with other countries, northern residents and marine stakeholders to help reduce economic impacts on northern communities," Canada's Transport Minister Marc Garneau said in a news release. 
Canada was one of the last Arctic countries to weigh in on the ban. Now, only Russia has not come out in favour of the initiative.
Heavy fuel oil describes the dense, viscous, low-cost fuels that are still mainly used in international shipping. In Canada, it's the main fuel used in ships that resupply the country's Arctic fly-in communities, as well as in bulk carriers. Transport Canada describes the fuel as slower to evaporate than other fuels, which makes it more prone to getting trapped in ice, making recovery a challenge.
The topic of the heavy fuel oil ban was a complex issue in Canada, a country where there are both huge concerns around protecting the fragile Arctic eco-system, especially in a region with very little infrastructure and response capabilities. But there are also fears on how a ban could drive up prices in the North where food and equipment costs are already several times higher than in the southern part of the country, at the same time that the median income in the Arctic can be more than 50 per cent lower in some places compared to southern Canada.
Transport Canada went through a consultation process on the social and economic impacts of a possible heavy fuel oil ban in the Arctic that closed on June 28, 2019.
Impact assessment
The International Maritime Organization is tackling the question of an international heavy fuel oil ban in the Arctic this week where the sub-committee on Pollution Prevention and Response (PPR) is meeting in London until February 21.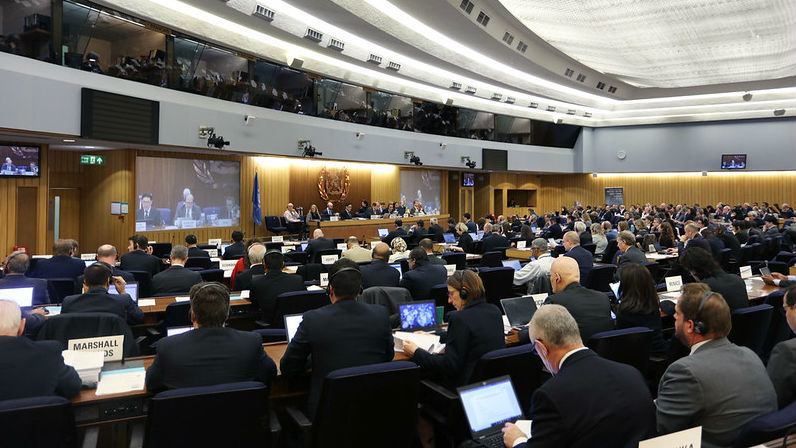 Canada's impact assessment to the sub-committee on Pollution Prevention and Response, regarding the HFO ban, outlines the many environmental and health benefits to phasing out the fuel, including safeguarding the marine habitat and wildlife many Indigenous communities depend on, but says costs to northern communities would increase.
"A Northbound 20' Merchant Container currently costing $5,000 to ship … could cost approximately $5,650-$6,000 under an HFO ban," the report says.
"These fuel price increases could increase household expenditures by CAD$248-CAD$679 per household per year."
The Canadian chapter of the Inuit Circumpolar Council (ICC), an organization that represents the approximately 180,000 Inuit in Alaska, Canada, Greenland, and Chukotka, Russia,  and Nunavut Tunngavik Incorporated, the organization that represents Inuit in Canada's eastern Arctic territory of Nunavut, told Eye on the Arctic nobody was immediately available for comment on Canada's announcement but said they would be issuing statements later on Tuesday.
Industry could also be affected
Canada's impact assessment also said an international HFO ban in the Arctic could also negatively impact Canadian industry in the North.
"The increased costs associated with the proposed HFO ban could impact the competitiveness of Canada's mining sector and Canada's only northern port shipping grain overseas," the report said.
An update on HFO ban discussions at the London PPR meeting is expected on Friday.
Heavy fuel oil has been banned in Antarctica since 2011.
Write to Eilís Quinn at eilis.quinn(at)cbc.ca
Related stories from around the North:
Canada: IMO to tackle possible Arctic heavy fuel oil ban starting Monday, Eye on the Arctic
Finland: Finland investigates oil leak risks from Baltic Sea shipwrecks, Yle News
Iceland: Iceland to restrict heavy fuel oil use in territorial waters, Eye on the Arctic
Norway: LNG-reloading operations end in Norway's Arctic waters, The Independent Barents Observer
Russia: Shipping figures rising on Russia's Northern Sea Route, The Independent Barents Observer
United States: Carnival Corporation ships switch to cleaner fuel on Arctic cruises, Radio Canada International