Covid-19 deaths top 4,000 but overall situation in Sweden 'getting better'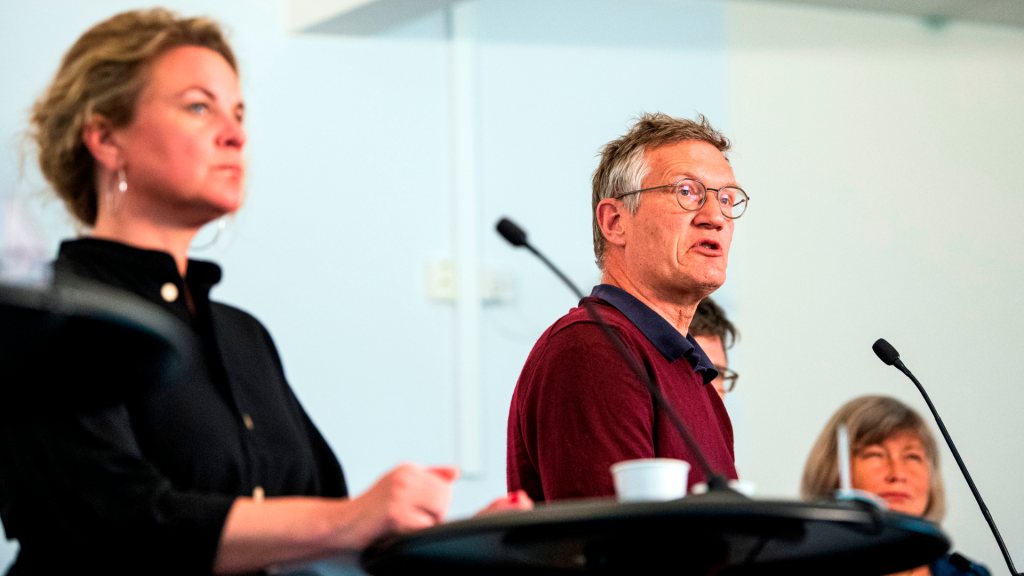 Sweden on Monday saw its Covid-19 death toll pass 4,000, but State epidemiologist Anders Tegnell said that the overall situation in Sweden "was getting better".
Tegnell told reporters at the daily Public Health Agency briefing that there were fewer people being admitted to intensive care units, a drop in the number of cases being reported in nursing homes, and fewer deaths in nursing homes.
Over half of Sweden's recorded 4,029 Covid-19 deaths have been in nursing homes or other elderly care facilities and Anders Tegnell told Swedish Radio on Sunday, that a mandatory lockdown would not have saved more lives.
"I am not sure we could have done much more. Elderly care in Sweden has been discussed for many years and weaknesses in quality have been pointed out," Tegnell said, adding that people in care homes need to come into contact with many different carers on a daily basis.
Click on the link to hear Anders Tegnell, and Lena Einhorn, a leading critic of Sweden's strategy which has gained international attention for its more voluntary approach to the coronavirus.
Related stories around the North:
Arctic: Roundup of COVID-19 responses around the Arctic, Eye on the Arctic
Canada: Inuit gov. in Atlantic Canada gives gas allowances to harvesters under COVID-19 program, CBC News
Greenland/Denmark: COVID-19 could delay Kingdom of Denmark's Arctic strategy, Eye on the Arctic
Finland: Half of Finnish Lapland's tourism businesses fear failure by winter, Yle News
Greenland: COVID-19: Arctic science expedition postpones flight campaign after trainee tests positive for virus, Eye on the Arctic
Iceland: Iceland talks COVID-19 with Canada, Greenland foreign ministers, Eye on the Arctic
Norway: Growing concern among Nordic officials over increased Arctic border traffic, The Independent Barents Observer
Russia: Closed military naval town in Russian Arctic sees major increase in COVID-19 cases, The Independent Barents Observer
Sweden: Nordics concerned over COVID-19 spread in Sweden, Radio Sweden
United States: COVID-19 pandemic raises hard questions about health disparities, says Int'l Inuit org, Eye on the Arctic