Volcanic eruption 'remains a possibility' at Reykjanes Peninsula, says Icelandic Met Office
Officials at the Icelandic Meteorological Office are warning that a volcanic eruption at Reykjanes Peninsula in the country's southwest "remains a possibility" as scientists recorded another harmonic tremor pulse early Tuesday morning.
Scientists at the Met Office detected a sudden increase in seismic activity at 5:20 a.m. local time near Mount Fagradalsfjall. The Met Office reported nearly 2,500 tremors on Tuesday, with most of them located in the vicinity of Fagradalsfjall.
At 18:45 the frequency of minor earthquakes increased but no signs of a volcanic tremor have been detected, Icelandic officials said. A few earthquakes above magnitude 3.0 were detected along this activity, the largest a 3.3-magnitude at 19:49, officials said. The tremors were felt in the nearby community of Grindavik.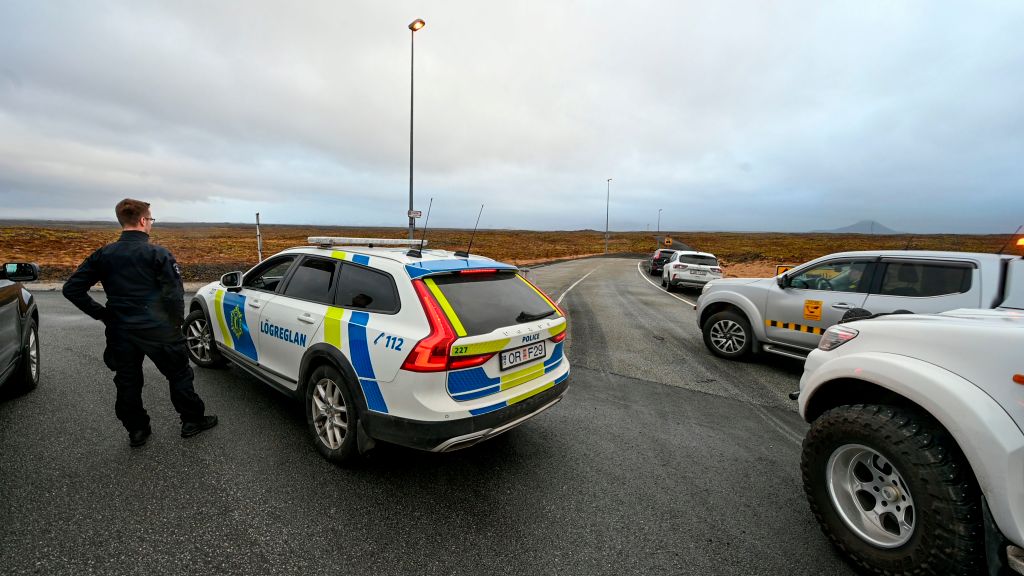 Kristín Jónsdóttir, group manager for nature monitoring at the Met Office, told Iceland's Visir news site that the activity is probably an indication of the rapid expansion of the magma tunnel that has formed between Fagradalsfjall and Keilir.
Elísabet Pálmadóttir, a nature conservation specialist, at the Met Office, that there are no signs on webcams that magma has broken its way to the surface.
Government officials warned last week that they are expecting a relatively small eruption, of the type classified as a fissure eruption (sometimes referred to as Icelandic-type). This type of eruption does not usually involve large explosions or significant production of ash dispersed into the stratosphere. Instead, a relatively slow flow of lava is likely to emerge from a fissure or fissures in the ground, officials said.
Still, authorities are urging residents in the south-west of the country to remain vigilant and avoid steep terrain in the Reykjanes peninsula due to risk of falling rocks and boulders as well as landslides.
Related stories from around the North:
Canada: What ancient earthquakes along the Denali fault in Yukon can tell us about what could come in Canada, CBC News
Denmark/Greenland: Ice-Blog: Greenland earthquake and tsunami – hazards of melting ice? Irene Quaile
Iceland: Icelandic authorities warn of possible eruption as thousands of earthquakes shake the country, Eye on the Arctic
Sweden: Sweden's Arctic : Earthquake rattles workers inside Arctic iron mine, Radio Sweden
United States: Powerful 7.8 earthquake hits Alaska isles; tsunami threat over, The Associated Press