71 total active COVID-19 cases in Nunavik in northern Quebec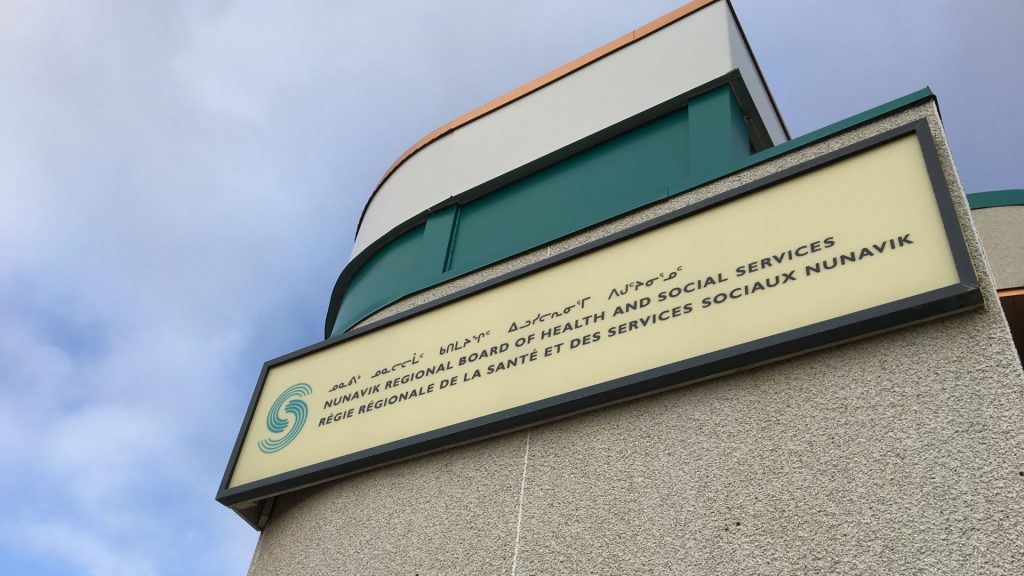 As of Sunday night, Nunavik, the Inuit region of northern Quebec, was reporting 71 active COVID-19 cases. 
Five communities remain on red alert meaning they're on lockdown until further notice, non-essential services have been shut down, and visits between people living in different households is prohibited.
The five communities on red alert are: Kangiqsualujjuaq, Kuujjuaq, Kangirsuk, Salluit and Ivujivik.
Nunavik's nine other communities remain on orange alert, the second highest COVID-19 alert level.
The Nunavik Regional Board of Health and Social Services (NRBHSS) reminded people on Sunday, that with COVID-19 spreading throughout the region, instructions to isolate should be strictly followed.
"When the Public Health authorities instruct an individual to isolate, it is important to respect the instructions and to stay in isolation, at home," the NRBHSS said in a Facebook post. 
"Those not respecting the isolation instructions are putting the community and the region at high risk of transmission, in addition to slowing down the process of contact tracing and investigation."
Reported Nunavik Case Counts as of Sunday, October 24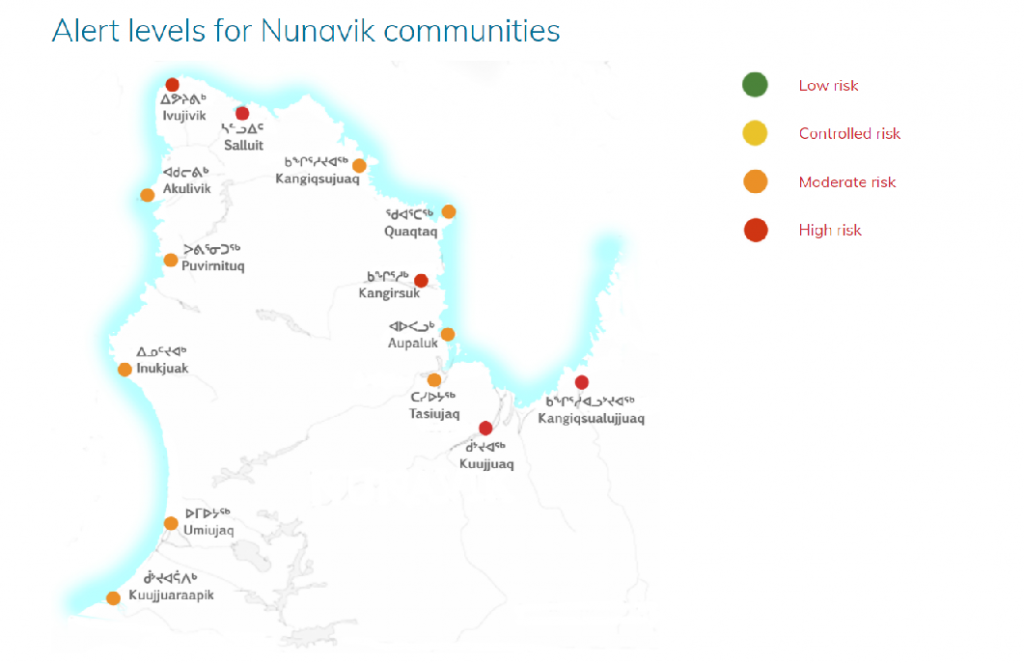 The most recent community case counts in Nunavik are:
Ivujivik – 10 active cases
Inukjuak – 1 active cases (1 person recovered)
Kangirsuk – 38 active cases
Salluit – 15 active case
Kangiqsujuaq – 2 active case
Kuujjuaq – 5 active cases
Kangiqsualujjuaq, 0 active cases, but evidence of community transmission, village remains on red alert
There were also 13 active cases outside of Nunavik:
4 are linked to airports within the region
9 are at Ullivik, the Dorval residence used for Nunavik residents in Montreal for health services
-Source: Nunavik Regional Board of Health and Social Services
On Sunday, Nunavik Regional Board of Health and Social Services reminded people in the region via Facebook that women's shelters are considered essential services and remain open and fully functional region-wide.
Write to Eilís Quinn at eilis.quinn(at)cbc.ca 
Related stories from around the North:
Canada: Health officials in Canada's Northwest Territories extends Behchokǫ COVID-19 containment order until Oct. 29, CBC News
Greenland: Greenland lifts COVID-19 restrictions on direct travel to small communities, Eye on the Arctic
Iceland: Iceland to soften COVID-19 rules on Oct. 20, plans full lifting of restrictions next month, Eye on the Arctic
United States: Rural Alaska at risk as COVID-19 surge swamps faraway hospitals, The Associated Press
Antarctica: U.K. delivers COVID-19 vaccine to British station in Antarctica, Eye on the Arctic