Is Santa's sleigh pulled by a "he" or a "she"? The truth about Christmas reindeer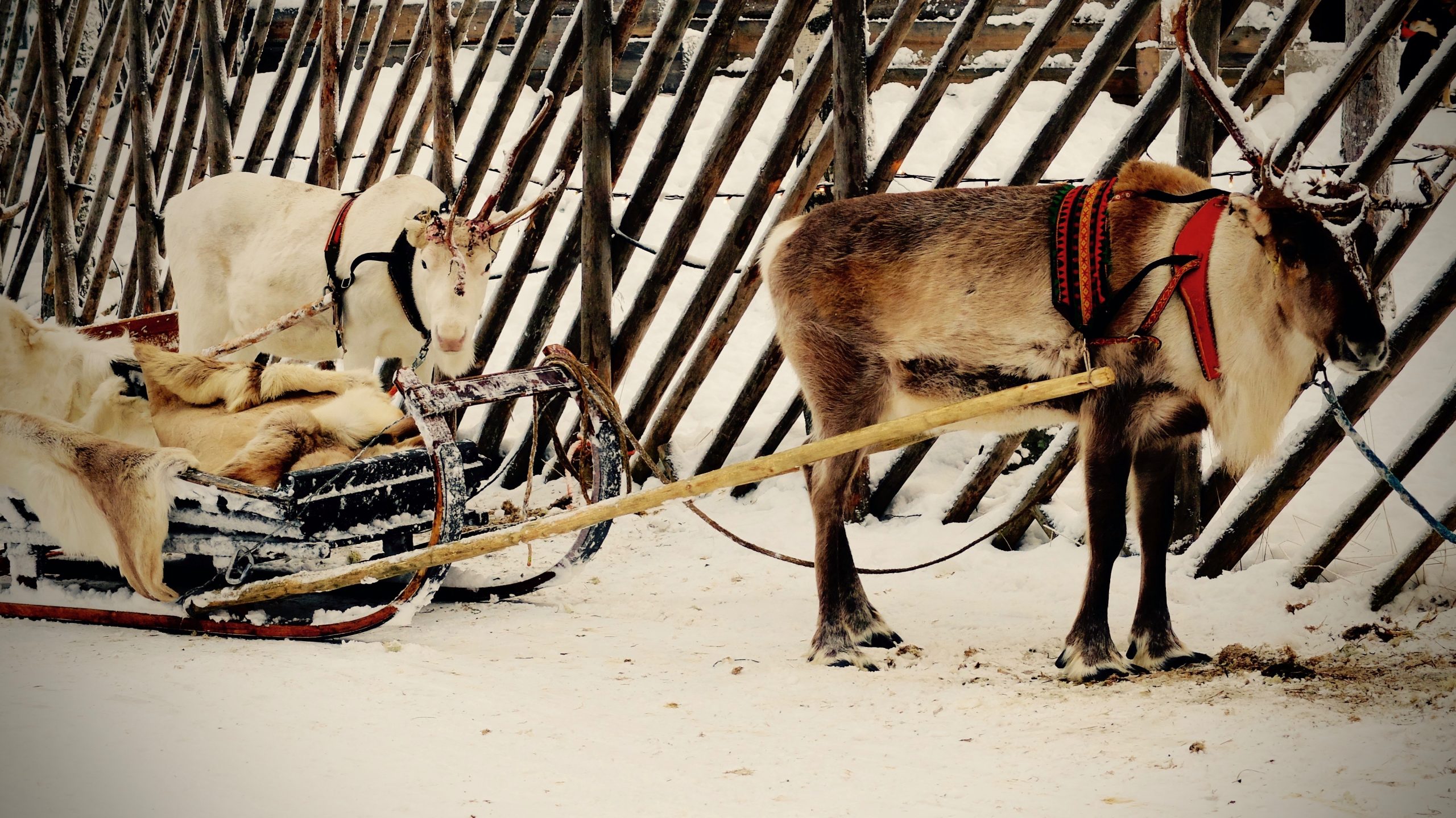 According to popular belief, Santa's reindeer are all males, headed by the famous red-nosed Rudolph. 
They were first introduced in the poem "Twas the Night before Christmas" (1823) by Clement Clarke Moore, but Rudolph was only added in a coloring book by Robert L. May in 1939, which showed a red-nosed reindeer.
However, a recent Instagram post with some 117,000 likes says all of Santa's reindeer are female because male reindeer lose their antlers before Christmas.
Voir cette publication sur Instagram
Well, that's true, but not entirely…
One thing is certain, reindeer are the only species in which both females and males grow antlers. What differs is when they fall off. And that's where the truth about Santa's helpers might lie.
According to the Finnish Forest Administration, Metsähallitus, the antlers of the male wild forest reindeer "generally fall off after the rutting season [fall], but females keep their antlers over the winter. Keeping their antlers allows the females to secure winter food for themselves and their calves."
Note that it's pregnant female reindeer that keep their antlers through the winter until their calves are born in May. Non-pregnant females lose their antlers in the winter, according to the University of Alaska Fairbanks.
This would mean that Santa's reindeer are, therefore, female… but that's not the whole story.
Did you know that most of the reindeer used to pull sleds are castrated males? They are easier to handle and have antler cycles similar to those of the females.
That means there are some male reindeer that could have antlers during Christmastime.
So to come back to Rudolph and his friends, we can now say that they could be pregnant females or castrated males.
Related stories from around the North:
Arctic: Santa and his reindeer set off from snowy Lapland, Yle news
Finland: Christmas Special: How Santa became Finnish, Yle News
United States: 64 years tracking Santa with NORAD, Eye on the Arctic