Warmest June ever at Svalbard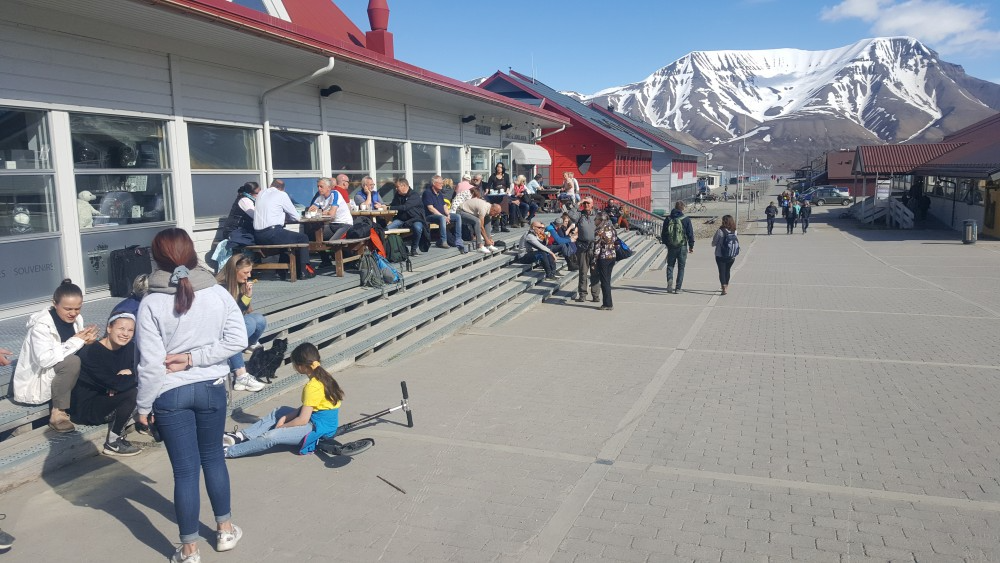 Average temperature at Svalbard airport Longyearbyen was 6,0°C, which is 2,4°C above average for June and the warmest ever recorded.
The June summary of weather reports by Norway's Meteorological Institute is a scary read.
No places in the world see faster warming than Svalbard, the report concludes. While the Arctic warms three times faster than global average increase, Svalbard is worst off among all Circumpolar regions.
"The region around the northern Barents Sea has warming that is 2 to 2,5 times higher than average in the Arctic and 5 to 7 times higher than global average," said climate scientist Ketil Isaksen with the Meteorological Institute.
June temperatures were higher than normal all around the archipelago, not only in the main settlement Longyearbyen.
Average temperature 2,9°C higher than normal
Ny-Ålesund, the research community north on Spitsbergen where climate scientists from all over the world keep eyes on the changing Arctic, saw an average temperature of 5,7°C, 2,9°C higher than normal. Also that is the highest ever measured for June. Last record was in 2006 with 4,2°C.
At Bear Island in the Barents Sea, the peak temperature was measured on June 29th at 20,1°C.
A recent science report published in Nature points to a connection between warmer temperatures and less sea ice in the northern Barents Sea. As ice disappears, the darker ocean water absorbs more heat than the ice did, since ice is more reflective.
As previously reported, the changes in marine ecosystems on the west coast of Svalbard are dramatic and could have unknown consequences for the Barents Sea ecosystem.
The northern Barents Sea may soon complete the transition from a cold Arctic to a warm and well-mixed Atlantic-dominated climate regime.
In fact, the entire Barents Sea will be ice-free year-round.
Related stories from around the North: 
Canada: Microbe discovery in Arctic Canada could help better understand life on Mars, Eye on the Arctic
Finland: Heatwave across northern Scandinavia, The Independent Barents Observer
Greenland: Climate change accelerating ice loss from peripheral glaciers, Eye on the Arctic
Norway: German icebreaker leaves for Arctic ice research trip, Eye on the Arctic
Sweden: Sweden's climate emissions bounced back in 2021 after dropping during pandemic, Radio Sweden
United States: Int'l Inuit org releases protocols for researchers, institutions and policy makers in the Arctic, Eye on the Arctic