"We're not just talking about reconciliation, we're doing reconciliation," say seal hunters
Two friends who started a reconciliation project around seals and sealing say they want to continue to expand their initiative and show how reconciliation can be about building positive relationships, not sowing division. 
"Sometimes [when reconciliation] is talked about, both groups [of people] point fingers and it's negativity," Ruben Komangapik, an artist and hunter who grew up in the Nunavut community of Pond Inlet, said in a phone interview. 
"I think the reconciliation that we're doing is by action. We're focusing on nothing but the positive instead of always being angry."
Yoanis Menge, a photographer living in the Magdalen Islands in Quebec, who started the project with Komangapik, agrees.
"We're not just talking about reconciliation, we're doing reconciliation and mixing our cultures," Menge said.
Seal meat distributed to Inuit in Ottawa
The project, called Reconseal Inuksiuti, was started in 2021, prompted by a seal hunting trip Komangapik and Menge had done together on September 30, 2021, the National Day for Truth and Reconciliation in Canada.
Now, through the project, grey seal, hunted around the Magdalen Islands, is sent to Ottawa, where Komangapik now lives, to be distributed to the city's Inuit community through Tungasuvvingat Inuit, a counselling and resource centre.
Ottawa is the centre with the largest Inuit population (estimated by community groups at between 3,700 to 6,000) outside of the North.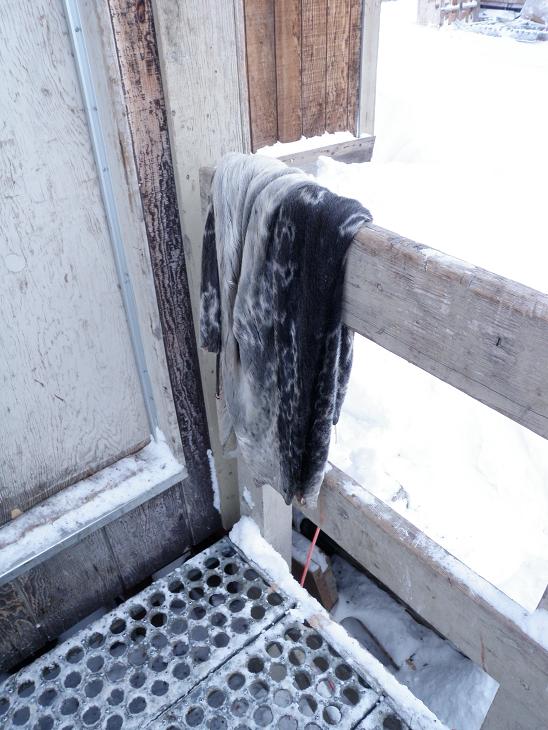 In Pond Inlet, Komangapik grew up hunting  ring seals, hooded seals and bearded seals. Although the Inuit language has a word for grey seal, they are rarely seen that far North on Baffin Island, he said.
But Komangapik says allowing urban Inuit access to seal meat is an important link to their culture.
"It's really good for the inner city Inuit because a lot of them don't have this heritage," Komangapik said.
"I was born up north so I'm very lucky for this. But now there's a lot of Inuit being born south of the 60th parallel that didn't have the experience I have. They forget who they are and how to identify as an Inuk. But through [these activities] they can capture their traditions. It's positive for their self esteem."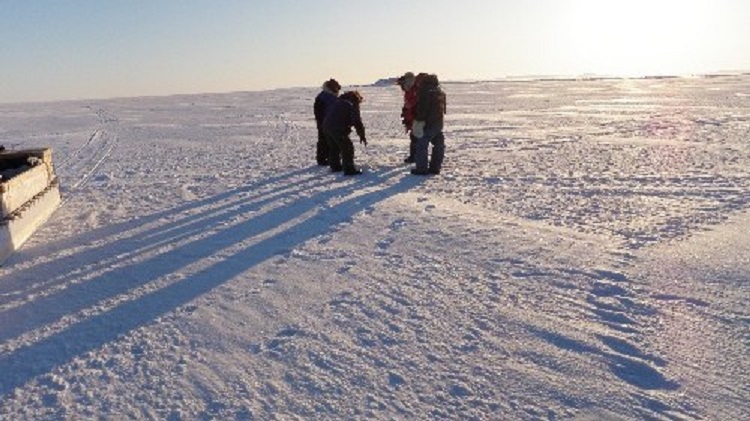 The project is also providing seal skins to Isaruit, an Inuit arts organization in Ottawa, so Inuit can do and learn traditional crafts.
"They use it as an education tool to teach young people how to clean them traditionally," Komangapik said. "The spinoff of that is they don't just learn about that, they also learn how to make the tools too to work on the skins, so that's really hitting a lot of marks."
Menge and Komangapik said the feedback to the projects has been so positive they are hoping to expand what they do. 
Lingering impact of EU seal ban campaign 
The EU seal ban had a devastating impact on Inuit hunters in Canada, Greenland and other Indigenous Peoples around the world, as well as on seal hunters elsewhere in Canada.
"They made lots of friction towards both our groups and the way we hunt way we hunt," Komangapik said.
The two two friends say they want to lift the stigma on sustainable seal meat, and the products made from the animals, that many involved in the anti-seal products campaign promoted. 
From the archives - preparing seal skins in Nunavut ....
An instructor at Nunavut Arctic College in the community of Qikiqtarjuaq shows how seal skins are prepared in this video from the Eye on the Arctic archives….
Education, tackling food security among future initiatives
Future initiatives Komangapik and Menge are considering include finding away to send grey seal meat from the Magdalen Islands north to Nunavut as well as make it more common in the South.
"The goal is to make seal available to the rest of Canada," Komangapik said. "There's also real big food insecurity in Nunavut, so we're dreaming up ways we could help with that."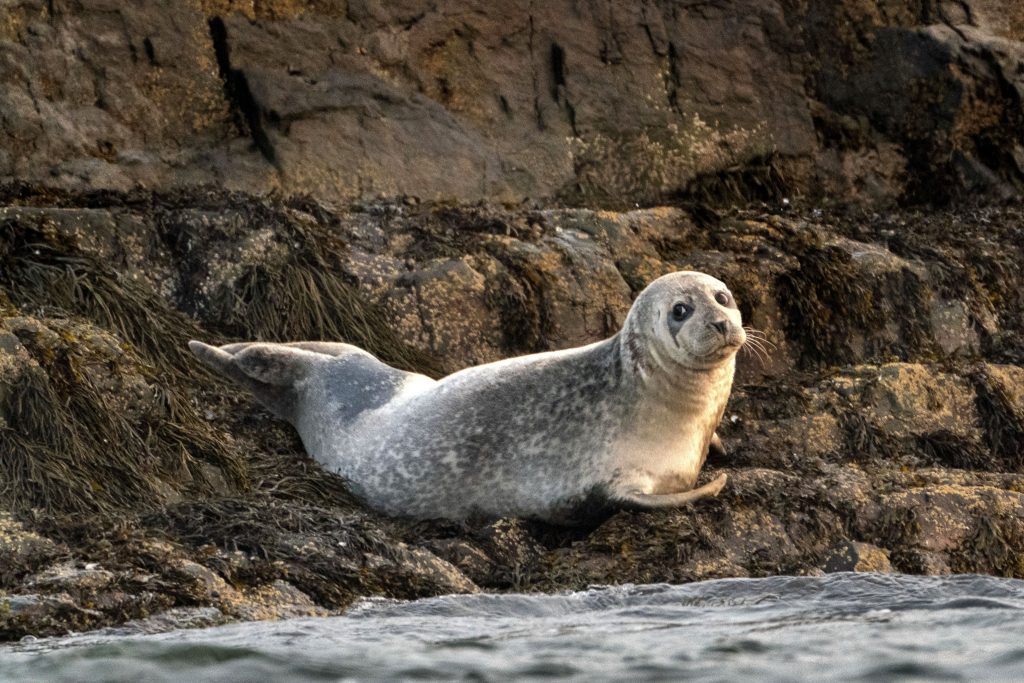 Menge says they're also hoping to find away to bring Inuit from Ottawa to the Magdalen Islands to hunt seal as well.
"We'd like to do some teaching too, bringing young Inuit here [to the Magdalen Islands] from the city to hunt, with elders, to share knowledge."
Komangapik and Menge say they're confident their work through Reconseal Inuksiuti will continue to make a difference.
"We're both artists and I think that's why Reconseal Inuksiuti is going so good," Komangapik said. "We're not in a box. We don't go for the financial situation. We go for the heart and what we believe in." 
Write to Eilís Quinn at eilis.quinn(at)cbc.ca
Related stories from around the North: 
Canada: Ottawa Inuit association distributes country food to 200 households, Eye on the Arctic
United States: This Alaskan spice shop brings new flavors to Indigenous dishes, Alaska Public Media