Nunatsiavut government welcomes most recent step towards road project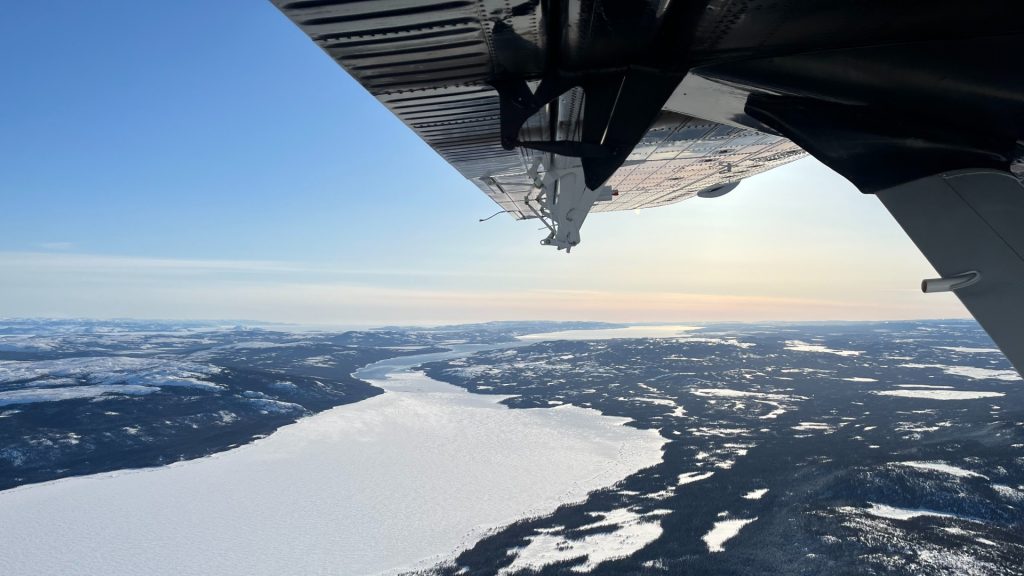 The Nunatsiavut government is applauding the pre-feasibility study funding announcement this week that will examine connecting their communities to the southern Labrador road system. 
"We've been lobbying for this project for at least ten years, so the announcement this week was very welcome," First Minister Melva Williams told Eye on the Arctic in a phone interview.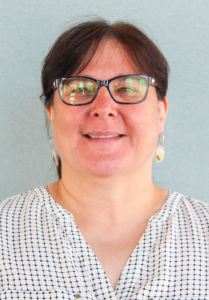 "Our department will be happy to be involved and help in any way we can to support the ongoing work of the study."
Ottawa and the government of Newfoundland and Labrador announced the $400,000 in funding on Tuesday that will go towards the pre-feasibility study on connecting communities in northern Labrador to the Trans-Labrador Highway.
Canada's Minister of Transport Omar Alghabra made the announcement along with Elvis Loveless, the Atlantic Canadian province's minister of Transportation and Infrastructure.
Each level of government will contribute $200,000.
Weather impacts on air, marine travel
Paving of the 1,100 km Trans-Labrador Highway, the only one in Labrador, was completed in July 2022. But the artery does not connect with any of the five communities in Nunatsiavut, the Inuit region of Labrador, or the Innu community of Natuashish.
At present, the communities in northern Labrador are reachable only by air, or, when the ports are ice-free, by boat. 
The remote location, huge distances and frequent transportation weather delays, has significant impacts on residents of the region including an exceptionally high cost of life compared to elsewhere in the province, logistical challenges for things like maintenance and repair, and presents numerous barriers to economic development.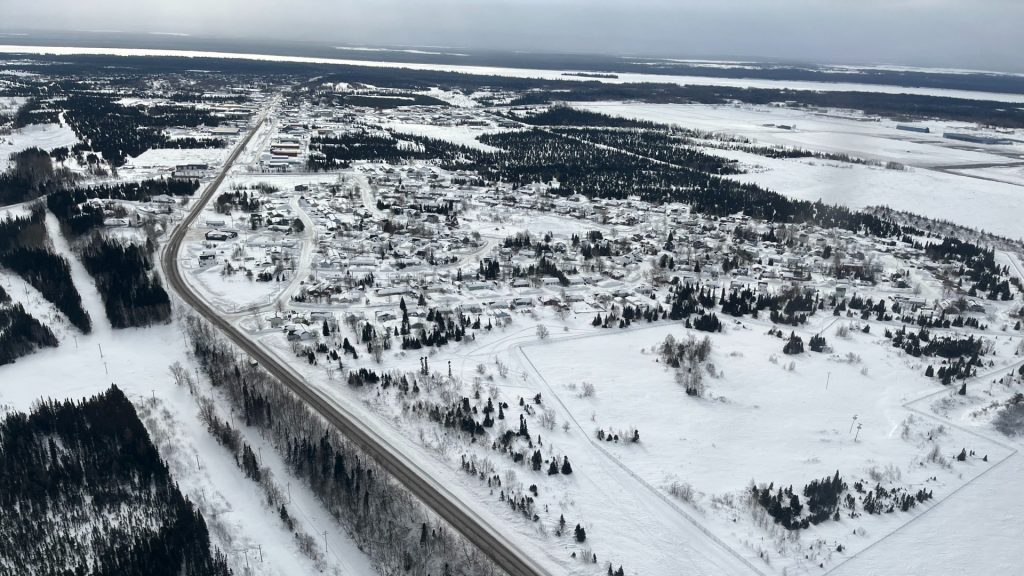 In the province's Oct. 28 Request for Proposals, Road into Northern Labrador Pre-Feasibility Study document, the government outlined the challenges the limited transportation options present for the region's communities, even during the sealift season. 
"During the marine  services operational season, the significant amount of time required to travel the north coast  places limitations on both freight and passenger travel. A one-way sailing from Goose Bay to Nain covers a distance of 877 km and requires 36 hours of total sailing time, not including time spent  loading and unloading at dockside. The route is serviced by a single ferry which completes one  return trip per week."
Williams said weather patterns have become increasingly unpredictable in her lifetime, causing not just flight delays but also marine service interruptions. 
"As we speak, the ferry is on a weather hold today in our community of Makkovik and can't get further North because of the winds, sea levels and swells in the ocean," she said. "And it appears, to me at least, that we're seeing this more and more. 
"We've also been trying to travel for a number of times now, ironically for transportation meetings, but we haven't been able to attend because the flights are not moving." 
Impacts on costs, food quality 
The government document also outlined how lack of transportation infrastructure in the winter ups costs for residents and impedes economic development in the region. 
"Long shipping times for food and other goods, coupled with the unavailability of marine services during the winter months, result in significantly higher costs than in other areas of the province. Greater amounts of spoilage for fresh produce and other foods also impacts food costs and  availability. Travel constraints impact not only the delivery of freight and travel by residents, but  also tourism and other transportation in and out of north coast communities."
Williams said this can be a frequent frustration for residents.
"We've seen a community can run low on food supply when there's delays, the delays also affect food quality," she said. "But at the stage when we get the road, some of these issues can be addressed."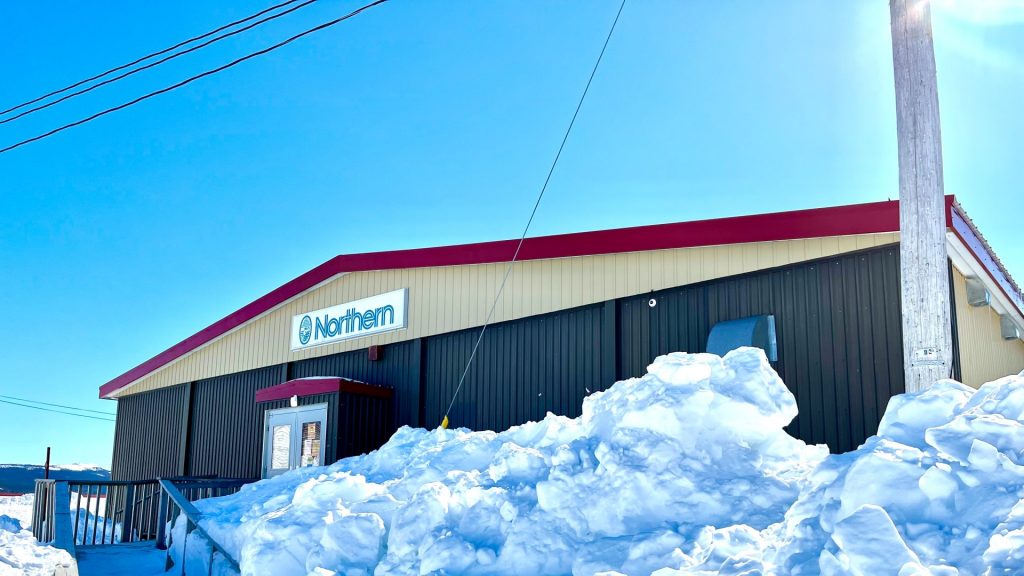 The potential start to the extension project would be in the Happy Valley-Goose Bay/North West  River area and go as far north as the Nunatsiavut community of Nain and include access roads to Postville, Makkovik, Hopedale, Rigolet and Natuashish. 
Maintenance, environmental and cultural impacts to be examined
The pre-feasibility study will also look at the range of issues that would need to be considered if undertaking the project. It would also identify areas that would need further study before going ahead.
Some of the items outlined in the Request for Proposals  include establishing the potential routes, the road maintenance needs once the project was completed; impacts on land use by Inuit and Innu subsistence hunters; wildlife and environmental impacts as well as other socio-economic considerations such as advantages and disadvantages for residents of greater access in and out of their communities.
"Engagement in this process will be as robust as possible," Williams said. "With our communities and our community governments, we want our residents to know this is a priority and we'll be engaged to see if they have concerns about impact on culture or our traditionally harvested animals or berries or whatever the case may be. 
"We want to make sure that all those considerations are taken into account, documented and followed through on."
Economic building block, easier travel between communities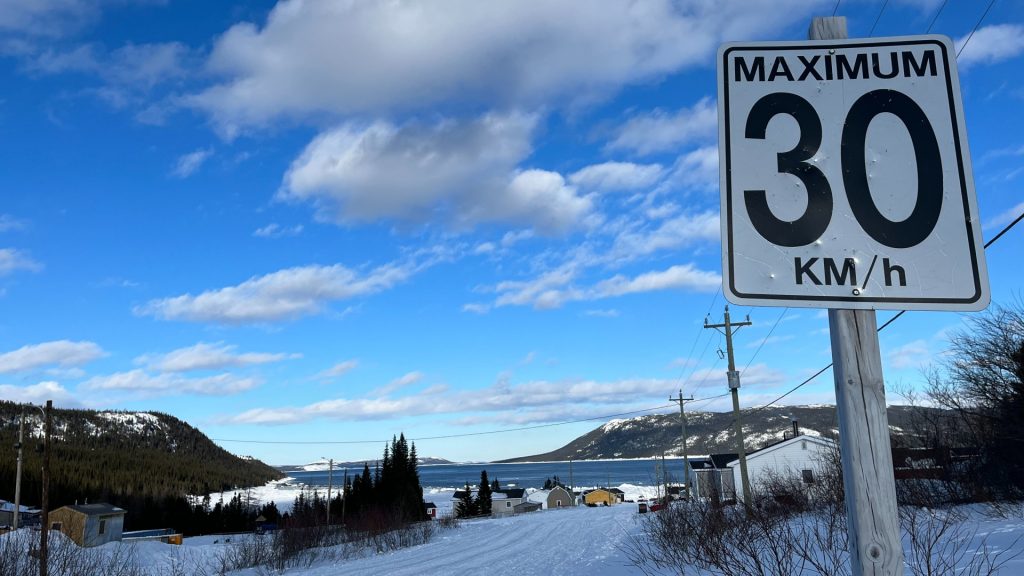 Williams said the Nunatsiavut Government contributed comments and input to the pre-feasibility study announced this week and will continue to engage throughout the process.
"Now that the paving on the highway is completed, we're happy to see the government turning their attention to the north coast," she said.
"I know our residents in the region have been asking for a connection to the highway for years and the eventual road connection has the potential to aid the economy and development of the region and facilitate transportation within the region between our own communities."
Write to Eilís Quinn at eilis.quinn(at)cbc.ca
Related stories from around the North: 
Canada: Potential Canadian Northern Corridor would present unique security challenges and opportunities, say researchers, Eye on the Arctic
Finland: Finnish drivers less likely to receive compensation for damages occurred on Arctic roads, Yle News
Norway: Norwegian military vehicles take new transit corridor via Finnish Lapland, The Independent Barents Observer
Sweden: Roads deadly for reindeer in Arctic Sweden, Radio Sweden
United States: Workers in southcentral Alaska fixing damaged roads and utilities after powerful earthquake, Alaska Public Media