N.W.T.'s 4th annual Łı́ı́dlı̨ı̨ Kų́ę́ Film Festival a showcase for Indigenous and Northern films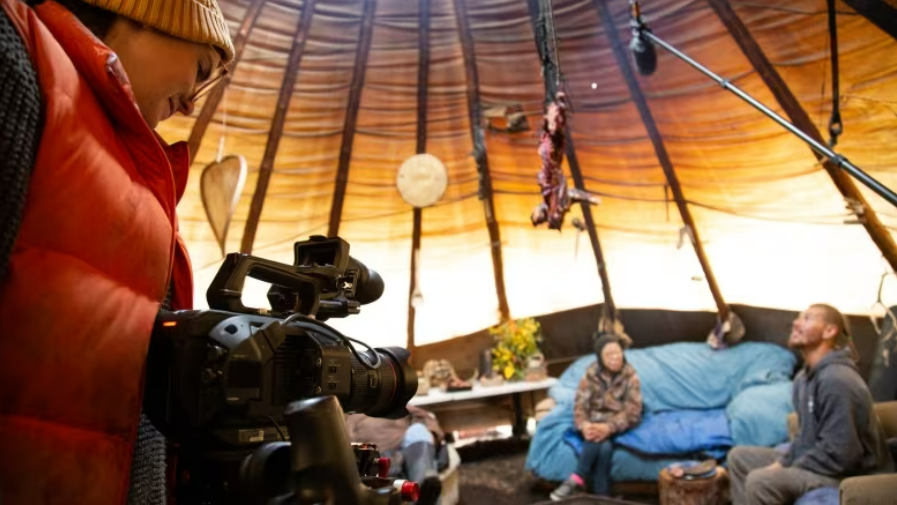 Grab some popcorn, the 4th annual Łı́ı́dlı̨ı̨ Kų́ę́ Film Festival is on this week in Fort Simpson, N.W.T.
The film festival showcases local and international Indigenous and Northern films. It began Wednesday and continues until Sunday at the Fort Simpson Recreation Centre.
Jon Antoine is an Indigenous filmmaker from Łı́ı́dlı̨ı̨ Kų́ę́ First Nation and is also the organizer of the event. He said he wants people to come out and enjoy the films but also hopes it's an inspiring experience for viewers.
Antoine said the film festival is a great opportunity to showcase the talent in the North. He said there is a great film community in the Northwest Territories and he's proud to be a part of it.
"Anybody can make a film," said Antoine. "You can tell your own stories and you can direct your own films. And if you need help, I can help."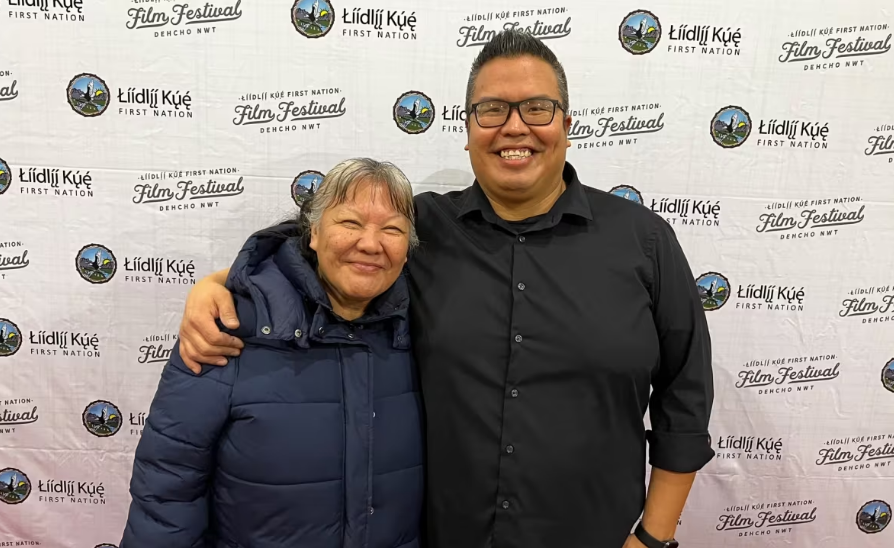 One film he's proud of acquiring for the festival is Lakota Nation Vs. United States, which tells the story of the Lakota Nation's fight to reclaim control of the Black Hills which is the home of Mount Rushmore.
"It was probably one of the best documentaries that I saw when I went to the LA Skins Film Festival," said Antoine.
Łı́ı́dlı̨ı̨ Kų́ę́ Film Festival is also partnering with the Paddling Film Festival which screened six paddle-themed short films on Wednesday.
Antoine said Friday is the red carpet event, with free food and photo opportunities. The festival will be showing a sneak peek of Antoine's film Dene on the Land, and the audience will have the chance to provide feedback on the film and help him shape the narrative.
On Friday, there will be a screening of Polaris, a film by Kirsten Carthew, and a music video for Amy and the Easy Hundo's Dirty Dischord. The music video was made by Dustin Dewar of Fort Simpson, N.W.T., and won second place in the Western Arctic Moving Pictures' 48-hour video contest.
Saturday's lineup includes the short films at 1 p.m., followed by Ever Deadly at 3 p.m. and Don't Say Its Name at 5 p.m. On Sunday, the last day of the festival, viewers can watch Broken Angel at 1 p.m., a second screening of Polaris at 3 p.m., and Slash/Back at 5 pm.
Tickets to each film are $10.
Indigenous stories by Indigenous storytellers
Kylik Kisoun is an Inuit/Gwich'in hunter gatherer, and filmmaker. His film Okpik: Little Village in the Arctic, which he co-directed with Tiffany Ayalik, will be screening at the festival on Friday.
The film won Honourable Mention in the Best Documentary Short category of last year's Northwest Territories Professional Media Association Film & Media Awards.
The film follows Kisoun and his daughter as he discovers the lost art of building traditional Inuvialuit sod houses in Inuvik, N.W.T. He said making the film showed him how realistic it is for Indigenous people to go back to the land, even if it's not full-time.
"It shows a different way of life," said Kisoun. "The current system we're in right now doesn't allow us to fully experience the human experience. To spend time with our family, make art, and be connected to our environment."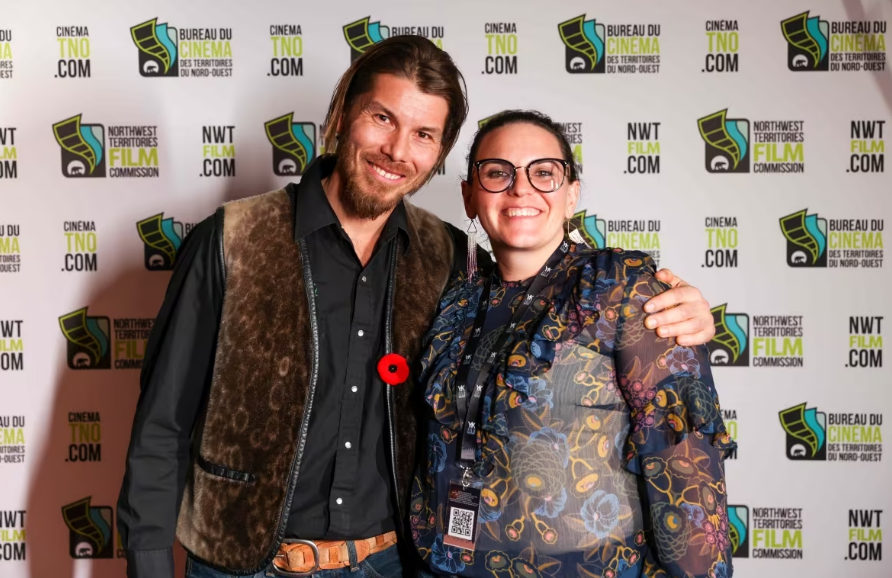 He is also hoping more Indigenous people are inspired to create art, especially films.
"It's important for our stories to be told by our people," Kisoun said. "We have the opportunity to move from subject matter to storytelling. We went from being content to being creators and in control."
He encourages people to look inside their communities for inspiration and to reach out to fellow northern storytellers for help.
"Everyone needs to look in their backyard and think, 'just because I grew up here, maybe I don't find it as interesting — but the rest of the world does. And our stories are worth telling.'"
'Film festivals can be a great inspiration'
Caroline Cox is a Northwest Territories filmmaker and the producer and director of photography on Okpik. She said working on the film was a very unique experience.
"As the cinematographer, I spent weeks at a time living in a tent north of Inuvik, at a bush camp. We ate locally harvested food, and everyone helped out around camp," she said.
Cox has a cabin in the Dehcho region where she lives off-grid, so she has spent a lot of time in the area. She said it's exciting to see how much Łı́ı́dlı̨ı̨ Kų́ę́ Film Festival has grown over the last four years.
"It's exciting to know people in the community will see our film, but also some of the other films from the North that I think they will really enjoy," said Cox.
She also expressed her hope that the films will inspire more northerners to get involved in filmmaking. She said making films in the North is really exciting because there are so many beautiful landscapes and interesting people.
"Film festivals can be a great inspiration for up-and-coming filmmakers, [they] help to strengthen the arts community and create networking opportunities," she said.
Carla Ulrich
Related stories from around the North: 
Canada: Parka-making course means new coats for kids in need — and lifelong skills for new sewers, CBC News
Norway: Certification marks help both Sami artisans and consumers, says council, Eye on the Arctic
Russia: German project to house everything published in Siberian and Arctic languages to seek new funding, Eye on the Arctic
Sweden: 2022 Gollegiella Nordic Sami language prize awarded in Stockholm, Eye on the Arctic