Unofficial results show three Yukon schools vote to join First Nation School Board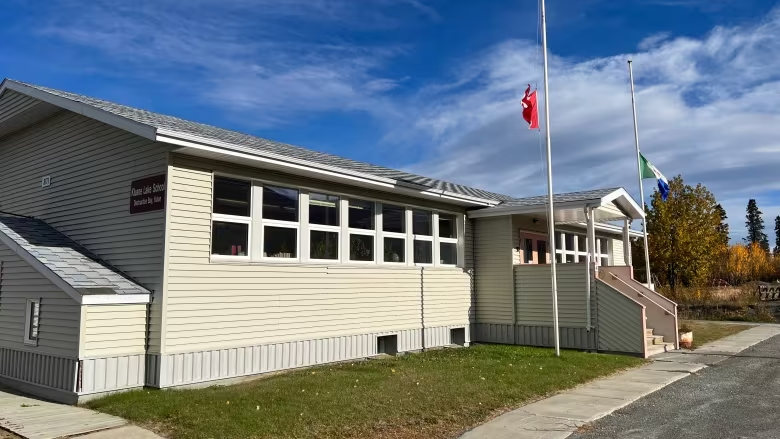 Schools in Pelly Crossing, Carcross and Destruction Bay say yes; Faro school says no
Three schools in the Yukon have voted in favour of joining the First Nation School Board, according to unofficial results from Elections Yukon.
Eliza Van Bibber School in Pelly Crossing, Ghùch Tlâ Community School in Carcross and Kluane Lake School in Destruction Bay are now set to be part of the First Nation School Board at the beginning of the 2023-24 school year. The results still need to be finalized, and both the Yukon's education minister and First Nation School Board trustees need to give their formal approval.
Official results are expected later Tuesday.
A fourth school, Del Van Gorder School in Faro, didn't meet the voting threshold it needed in order to join the First Nation School Board. It'll remain under the purview of the Department of Education.
The unofficial results show just under two-thirds of voters at Del Van Gorder didn't want to join the school board. By contrast, the other three schools voted overwhelmingly in favour of joining.
At all four schools, school council members either passed resolutions or community members made petitions to hold referenda on this.
Voting began on Feb. 16 and closed Monday, with voting available in-person or through mail-in ballots.
Related stories from around the North: 
Canada: Post-secondary education offered in Nunavik, Quebec would be a game changer, says school board, Eye on the Arctic
Greenland: Nunavut children's books translated for circulation in Greenland's schools, Eye on the Arctic
Sweden: Can cross-border cooperation help decolonize Sami-language education, Eye on the Arctic